How Right Marketing Strategies Grow Plastic Surgery Practice?
The demand for plastic surgery keeps growing as more and more people need an advanced cosmetic surgery procedure to enhance their facial features and get rid of the sagging skin. From Botox injection to fuller lips to breast implantation, each plastic surgery comes with its share of perks.
However, high demand in this industry also means fierce competition for surgeons. The marketing you tried in the past may no longer work today. Here are a few tips on how the right marketing strategies can grow your plastic surgery practice.
Branding
A proper branding strategy that gives your audience a clear picture of what you do and what your brand is about is important. Besides, it has to be strong enough for your audience to recognize your brand every time they see your logo, advertisement, and other promotional materials. Consistency is the key to an effective marketing strategy. So, make sure you have the same theme, graphics, colors, and logos across all marketing channels.
You need to answer the two most asked questions:
Why should I get plastic surgery?
Why should I choose your company for plastic surgery?
Your brand should deliver a message that promotes plastic surgery without making someone feel guilty or bad about how they look. You need to build an emotional connection with your audience so they choose you for getting their cosmetic procedures done.
Improve Your Website Design
Your prospects will not visit your office or the hospital to collect information about your treatment plans. They will check your services, professionalism, and past jobs on your website. Your website serves as the one-stop destination for your patients to learn everything about you, the patients you have served in the past, your experience, qualifications, license, and other crucial data.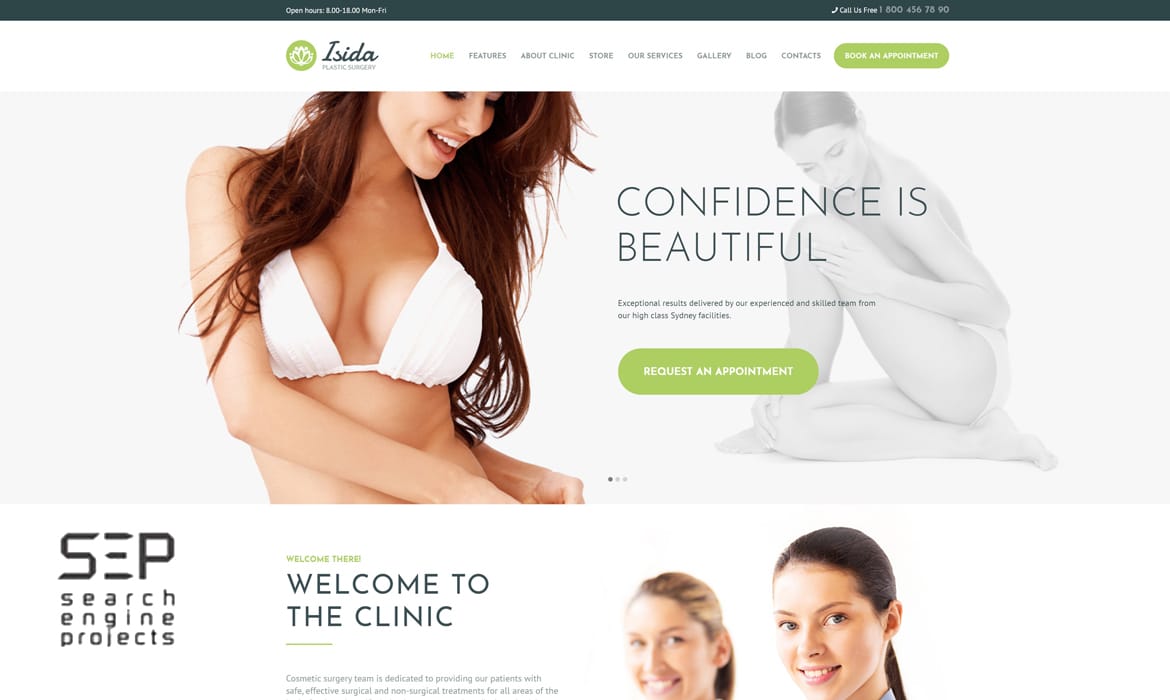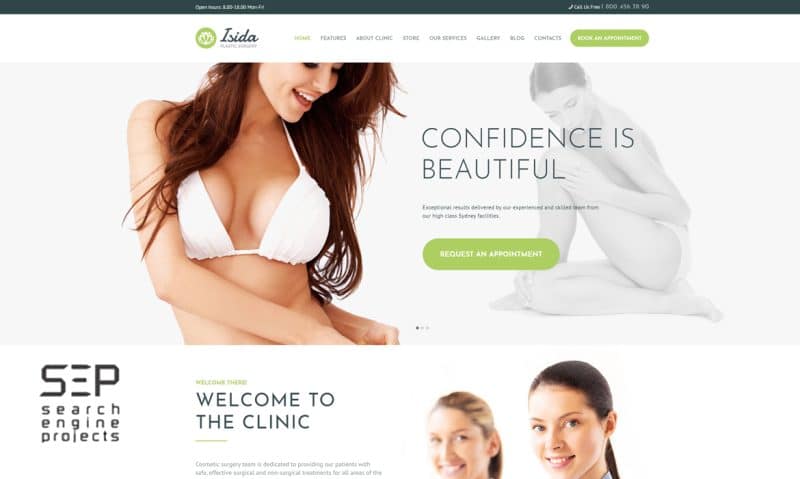 Consider your website as the tool that leaves the first impression on your audience. After landing on your website, your prospects should feel convinced about getting plastic surgery from you. For any plastic surgeon, a professional-looking and clean website is a must. A website does not only show your services, but it contains informative content that shows your audience why they should get plastic surgery, what are its benefits, and how it can help build their self-esteem.
Create a Landing Page
Having an informative website is one thing and converting your prospects into leads is another. You need a landing page where your visitors can take action after they are convinced. Your landing pages do not have any informative content. It is very specific. Your customers can book an appointment or see your availability status on your landing page. They can also download your paid content, such as e-books, video tutorials, and other premium downloadable content.
Focus on Content Marketing
Your content marketing should be strong enough to get your audience to take action on your website. It must be focused on your plastic surgery practice, what patients feel about the services, how it has helped people, and what can it do for those looking to get the surgery.
Content should not only be about texts and blogs, but it must have short videos, infographics, and tip sheets. Anything that adds value to your content should be used in your content marketing. Your content should be niche-specific that target a specific audience.
For example, if you offer hair transplant surgeries, your target audience is the men in their 40s and 50s who are experiencing male pattern baldness or extreme hair loss. Share blogs, informative content, infographics, videos, and other forms of content that can attract organic traffic to your website – preferably those who are looking for a treatment for balding.
Attract People Using Your Blog
Blogging is the perfect way to increase your website traffic and keep your visitors on your website for a longer period. In fact, a blog helps your audience find your website. Create a solid plastic surgery blog and share content that educates your audience about plastic surgery. There is a good chance your blog will be the primary source of traffic to your website. So, keep it as informative and educational as possible.
Note that your blog doesn't have to be promotional. You don't need to promote your services. It is supposed to be informative and educational so that your audience can learn more about the niche.
Social Media Marketing
A vast majority of people get inspired by celebrities and social media influencers. Social media is the best place to build your audiences' trust in your brand. Currently, we have seen a new trend in the plastic and cosmetic procedure industry – "everybody is doing it". Celebrities reveal the before and after photos after getting plastic surgery.
Similarly, micro-influencers share the benefits and results of Botox, hair transplant, and other cosmetic treatments. There isn't a better way to promote your cosmetic surgeries than through social media marketing. Plus, marketing your services on social media is relatively cheaper than getting your ads published in a newspaper and magazine.
You can run the paid ads for a very reasonable price and collaborate with influencers to market your brand to a wider audience. You can upload the pictures of your former patients to show how surgery can bring a massive change to their features. For building audience engagement, you should share photos of your team, office, short videos of your cosmetic procedure, and more.
Use Email Marketing
Email marketing is still a popular promotional tool for digital marketing. You can use email marketing to build audience engagement, send them promotional content, and keep them up-to-date with the latest trends in this industry. You can collect the email address of your target audience on your landing page and start sending them promotional emails.
If you want to stand out, you need to come up with a solid plastic marketing strategy that attracts your prospects and gives them a good reason why they should choose you over the competitors. The above plastic digital marketing strategies can bring the best results. Try them to improve your brand's visibility and success.