What is Social Media Marketing?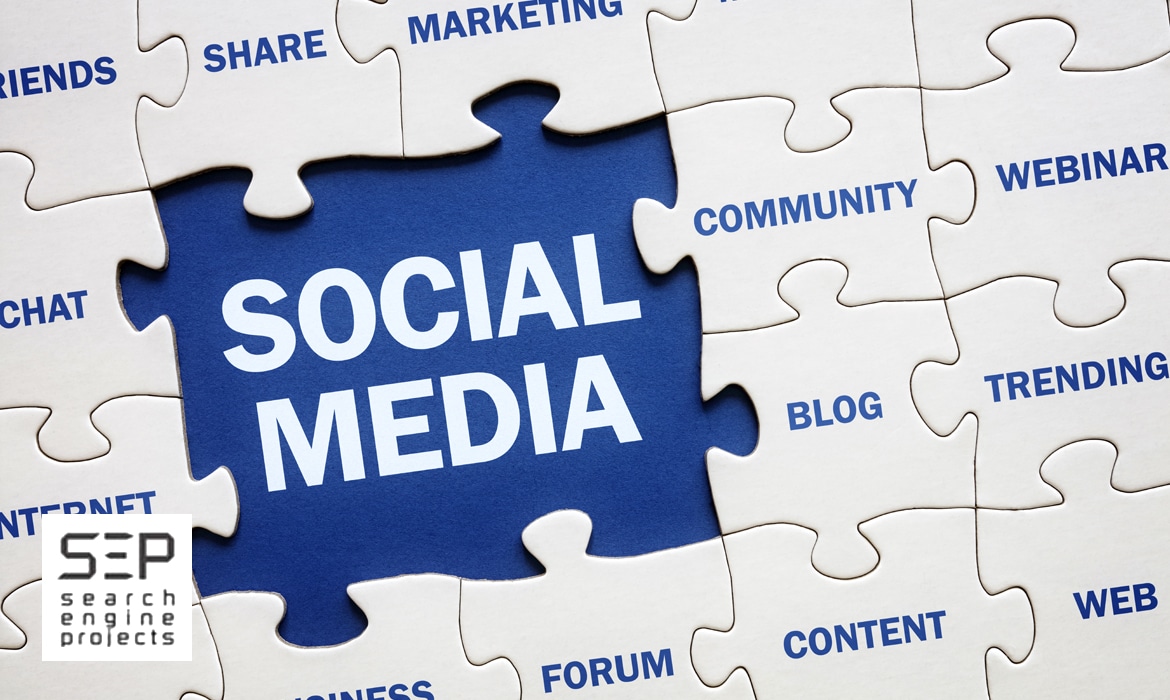 Social media marketing is the process of marketing a company's products or services through the use of social media platforms such as Facebook, Twitter, Instagram, Pinterest, and many more. Social media websites provide a different type of interaction between website users based on their actions.
Social media marketing allows visitors to get engaged in news, videos, photos, and other information instantly. As more social media websites gain more popularity, the size of the traffic and the number of visitors create huge potential for website owners.
At Search Engine Projects (SEP), we provide social media marketing for our clients by increasing the number of followers on Facebook, creating a business Facebook page, increasing the number of followers on Twitter, writing tweets, and creating Pinterest boards.
Search Engine Projects (SEP) will help your website(s) to get the right positions in Google, Yahoo, and Bing fast and affordably.
How to Choose a Social Media Marketing Company
Social media marketing is one of the newest and most fast-paced types of marketing used by many businesses today to market everything from blogs to small businesses, to multi-national companies. The correct use of social media is one of the best ways of connecting with your clients and fans and maintaining an effective web presence. It is possible to do social media marketing on your own; however, it can be far more time-consuming than you would think, therefore many businesses decide to hire a social media marketing company to do all the hard work for them!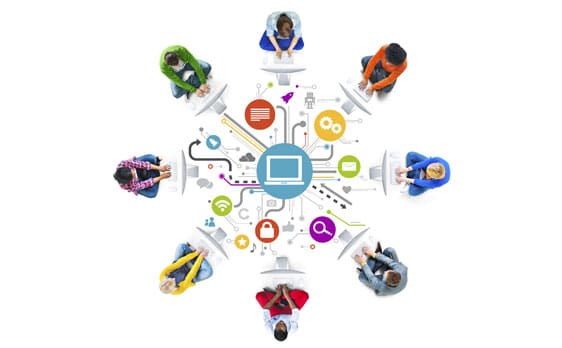 When you choose a social media marketing company, it is important to make sure that they have a good understanding of the mission statement and business ethics that are held by your company. This company will be helping to represent you in the public eye, so it is important that they properly understand what your business means to you and what your business stands for so that they can represent you accurately.
Arrange a meeting or conference call with a social media marketing company to discuss your ideas with them before you commit to anything. Although some of your ideas may not be feasible, a good social media marketing company will explain to you why the idea is not feasible and will be willing to help you to come up with an appropriate alternative suggestion.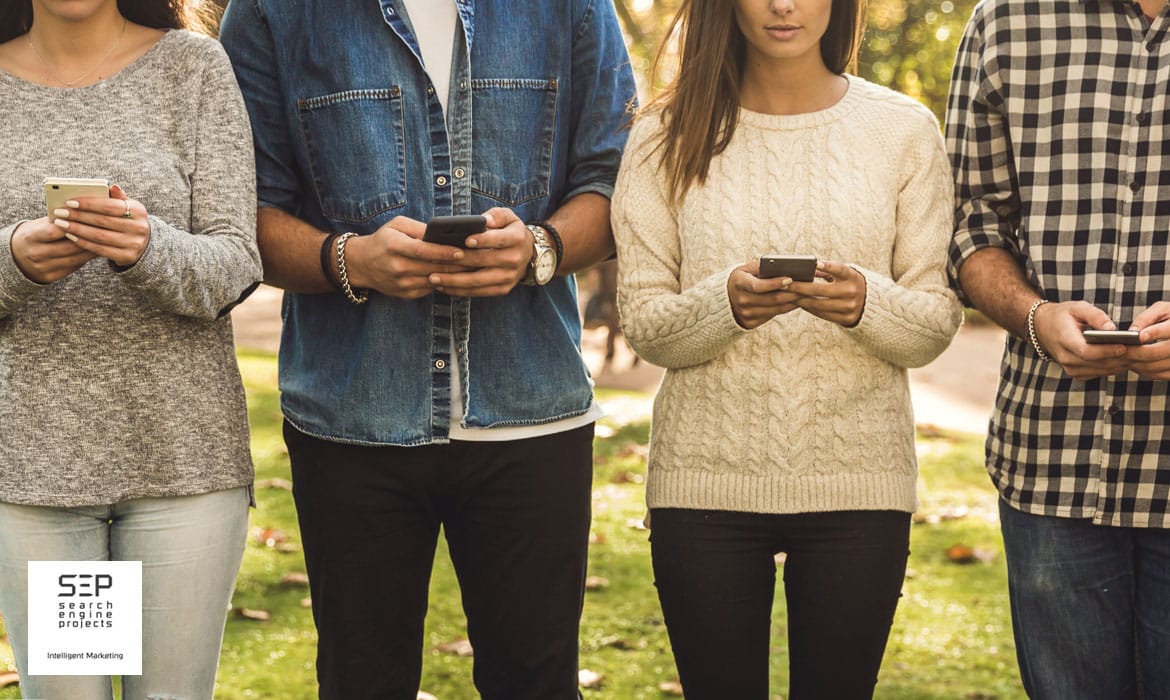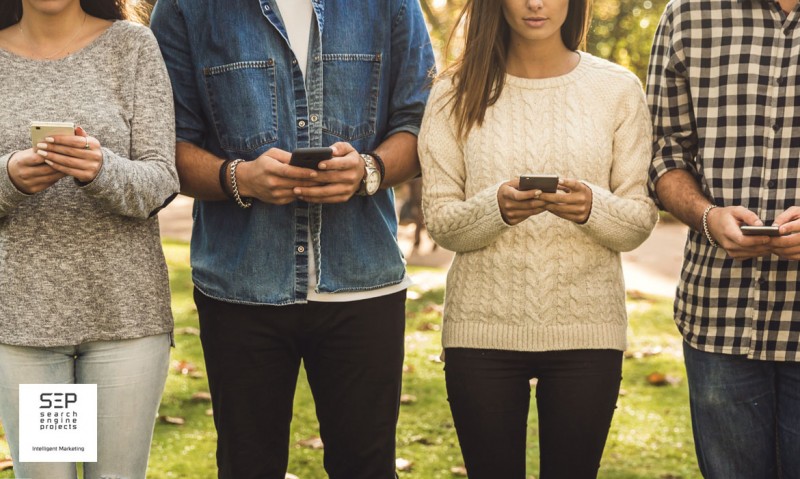 The right social media marketing company should also be able to show that they are adept in the use of a wide range of different social media platforms. If you find a social media marketing company that looks good on the surface, but only seems to be able to provide examples of their marketing from one social media site (Facebook for example) then you have to question whether they are skilled in using Twitter, Pinterest or Youtube for marketing purposes as well. Being versatile on different social media platforms is very important because it shows that the company has the proper skills to perform social media marketing. A social media marketing company that is unable to adapt to new social media platforms will get left behind, and so will your business!
One of the benefits of hiring an internet-based social media marketing company is that you have a much wider range of options to choose from. However, you should be wary about choosing a company that is not local and boasts that they have the lowest prices. Although the firm may have a good track record of marketing, it is best to choose a local social media marketing company that is always reachable during your business hours, so that if any problems arise they can be sorted out as soon as possible.
Choosing a good social media marketing company will help your business have the right presentation in the public eye. Please contact Search Engine Projects at 888-669-6961 to talk to one of our staff about social media marketing.
Top 10 Benefits of Advertising on Social Media
If you have not taken to advertising on social media, you are leaving way too much money on the table. Social media offers an innumerable number of advantages. What's worse? Your competitors are most probably cashing in on the benefits of social media.
Statistics reveal that more than 80% of business executives already reckon with social media as a vital part of their business.
A business that does not get on social media is taking an uncalculated risk. It is only a matter of time before such a company is edged out of the market. And that is not an exaggeration.
You ask, Why's social media so powerful? So powerful it can determine who wins and who doesn't? Let us consider the United States for instance; 81% of Americans are on one social media! You can't determine where potential customers are positioned. But you can choose to take your business wherever they are at.
As you can now see, one of those places is Social media. And you can have their attention at a relatively (much) lower cost than you would with outbound marketing. If your business is not already on social media, be sure it is telling on your bottom line.
A Closer Look
Perhaps you are a baby boomer? You're one of those people who need help with uploads and downloads and all other loads found in between? You have heard the word the thrown around but never really knew what it meant? Here is your crash course on what social media is.
So what is Social media? The social media platform is a virtual online community. It allows individuals and businesses to connect online, regardless of separation in the distance and possibly, time. A few of the prominent social media platforms are Facebook, Twitter, Instagram, YouTube, LinkedIn, Reddit, Pinterest, WordPress, Medium, Tumblr, Yelp, Trip Advisor… On and on the list goes.
What then is Social media marketing? You guessed it! It is the use of any of these platforms to promote products or services. Now that you have caught up let us look through 10 of the advantages of advertising on social media.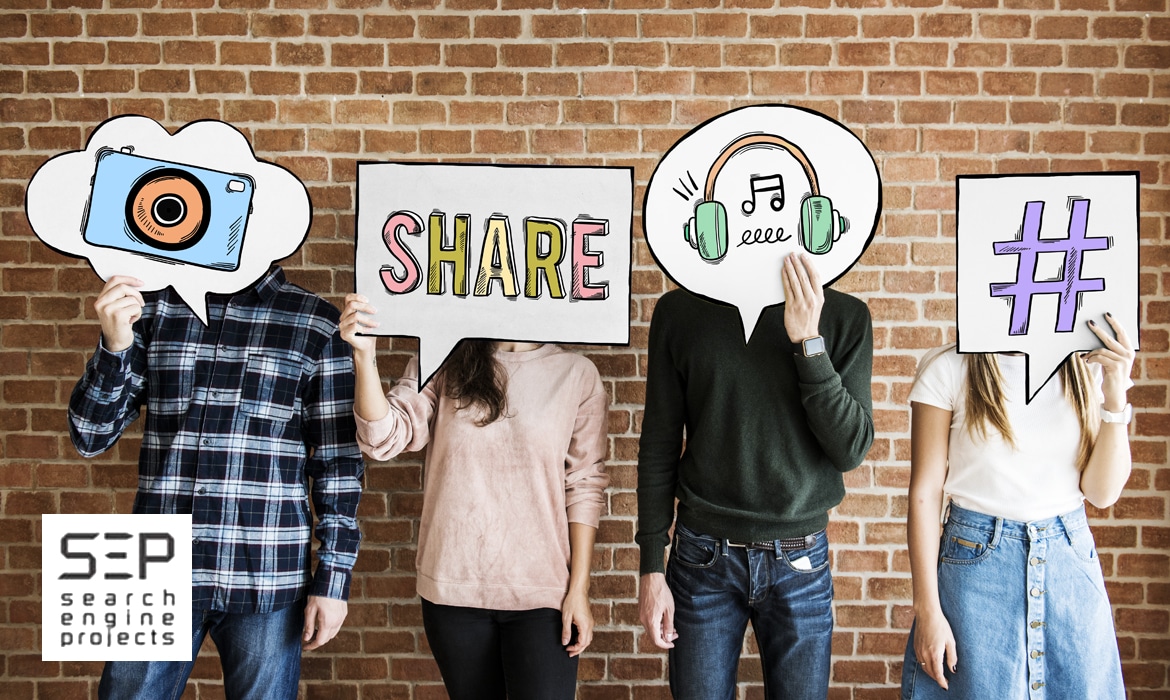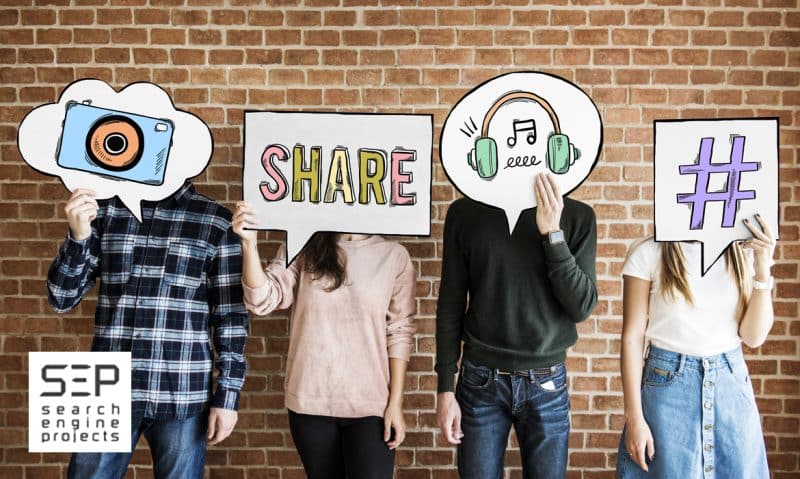 The Advantages of Social Media Marketing
1. Assess to a Large Audience
This has to be one of the most significant advantages social media offers businesses. Facebook and YouTube reportedly are the most engaged of the social media platforms for U.S. users. Respectively, the figures are over 73% and 68% of U.S. adults. To put that in perspective, that is a whopping 170million (or so) people. With a well finely crafted marketing plan, you can quite easily convert these folks into leads for your business.
2. Increase your Brand Awareness
While your business may not cater to everyone online, brand awareness is still worth a lot. Costumers generally prefer to buy from brands they recognize; the ones they've come to perceive as reputable. This is even truer for online markets. Frauds and scams have got people on their heels, perhaps now more than ever.
Businesses online would have to build trust with their online leads if they must overcome the reluctance in them. Take advantage of the exposure social media marketing offers and get your brand in the faces of potential customers quickly and easily.
Review websites such as Yelp and Trip Advisor are built to help companies credibility. Enlisting with them and having good ratings would help boost client confidence too.
3. E-word of Mouth
Call that 'e' easy if you will. It really means electronic, though. Social media takes a great tool and makes it even more fabulous. With just a few taps or clicks, delighted customers can get the word out on your business faster and farther than you'd ever imagined. Social media makes it easier for customers to share their experiences with friends.
E-flyers and videos are invariably an essential part of social media. You should consider allowing your media content to be handled by experts. They will create captivating imagery, and that customer will be more willing to share.
4. Share Your Brand's Story
Telling your brand story humanizes the experience for clients and prospective clients. On social media, you don't want to be extremely formal or informal. You got to find a balance somewhere in between. Communicating your business mission in new and exciting ways, sharing stories about client experience, and staff is a great way to achieve this. You may even latch on to fads and trends in a way that is uniquely you.
5. Geo-Targeted Ads
With sponsored ads on social media, you can direct your advertisement with a laser-like focus. You can target particular sex, age group, or geographical area. Say you operate locally in the Orange County region; you could choose to maximize our local audience first and then scale up from there. Furthermore, you can utilize the built-in analytic tools to track the success of every campaign. Geo-targeting is an incredibly powerful tool. It ensures that money spent on promoting your products and services is maxed out.
6. Increasing your traffic
There are several ways you can link your social media pages to your website. You could and should display your web URL in the bio section of your social media pages. Almost all, if not all, social media have a bio section. Use the URL in your Call- to Actions; 'Visit Now, Find out more, Swipe Up' and so on.
You may also share snippets of blog posts from your website on your Social media. You then add the URL for interested users to continue the reading on your website. The result of this, of course, would be increased web traffic.
Surely, by now, you see that Social media requires its detail of work even though it offers several benefits. You haven't got to let that overwhelm you though. Simply hire the services of a top digital marketing firm in the USA. They know what to pay attention to. Then you too can focus on the core of your business.
7. Higher SEO Ranking
SEO in full reads Search Engine Optimization. It's merely an unending series of processes that help your business rank higher in search engines. The goal is to see your business come up higher when a niche-related query is made on say, Bing or Google. It's about increasing visibility. Social media has a role in enhancing your SEO results.
8. Social CRM
With social media, you get to have continuous engagements with clients. You have insights into their thoughts on your business- from grievances to delights. That's valuable feedback, don't you think? You can use the feedback to improve your operations.
Today's clients take to social media to share their experiences with a brand- Whether it's good or bad. You should be prepared to handle negative feedback. Negative feedback well-handled could turn out to do more social good than harm to your business.
9. Closer to Competitors
If there's anything social media does more than any other traditional marketing, it's this; it reminds you not to rest on your laurels. Almost certainly, other 21st century entrepreneurs in your niche are taking advantage of Social media too. Signing up your business on these platforms brings you closer to them. You're continually seeing entrepreneurs like you, breaking new frontiers. That should be a real source of inspiration!
Not to mention that you kept are abreast of best practices, disruptive innovations, and any new development for that matter.
10. Less Expensive than Traditional Marketing
For the most part, social media is free to use. It doesn't take a big budget to be on social media. The only time you may have to spend money is to do a paid advertising campaign- what we call sponsored posts. Isn't that wonderful?
All that you need is a carefully crafted marketing plan, a professional graphics designer to help with the media content, and a social manager- to keep doing the posts and respond to customer queries.
Bonus Point: Increased Customer Loyalty
When you commit to having one-on-one interactions with customers on your various platforms, you show that you are concerned about their satisfaction. When a customer senses that a business is committed to him or her and not just their bottom line, it engenders loyalty in them. Loyal customers will be your brand's ambassadors. They will spread the word about your business and bring you that which every business needs to thrive- repeat business!
Why not Latch on?
Like we said earlier, although social media marketing offers many benefits, you've got to find the best online marketing agency to hire to help you with the process. Doing it yourself would turn out to be an ineffective use of time and a waste of your marketing spend too.
Social media marketing must be treated with care and handled meticulously as you would traditional marketing. Why not hire Search Engine Projects one of the best social media marketing in Orange County, CA, and let's help you reach your Sales and Marketing goals?
If you aren't already there, you shouldn't take too long to get on Social media. Sign Up and build a significant following. The benefits are numerous and the cost, little. Nothing ought to get in your way.