Project Brief
E-Compounding Pharmacy's Directory goal was helping patients, doctors, and compounding pharmacies to find each other. E-Compounding Pharmacy Directory is one of the major resources for finding compounding pharmacies in the United States. This information includes pharmacy locations, pharmacy websites, and types of compounding for ordering prescription medications.
The Challenge
E-Compounding Pharmacy Website design has required data collection from many resources online and offline. Search Engine Projects team verified the information for each compounding pharmacy in the USA. Creating a back-office to add and remove the pharmacies. Positioning the directory on major search engines such as Google, Yahoo, and Bing for easy access for patients. Adding new features such as social media listing and ability for compounding pharmacies to advertise their websites. Compounding Pharmacy Marketing offered by Search Engine Projects has been helping many small and local compounding pharmacies to have more patients.
The Solution
E-Compounding Pharmacy Directory receives more than 25000 visitors per month and it is one of the major information centers for compounding pharmacies in the United States. Compounding pharmacies are able to advertise in the States that they operate or nationwide. E-Compounding Pharmacy Directory helps pharmacies have a unique responsive pharmacy website with the ability to transfer and refill prescriptions from the local patient. The compounding pharmacy website even allows the pharmacies to start selling products online.  Small local compounding pharmacies have access to marketing tools to promote their pharmacies online.
Conceptual Design Samples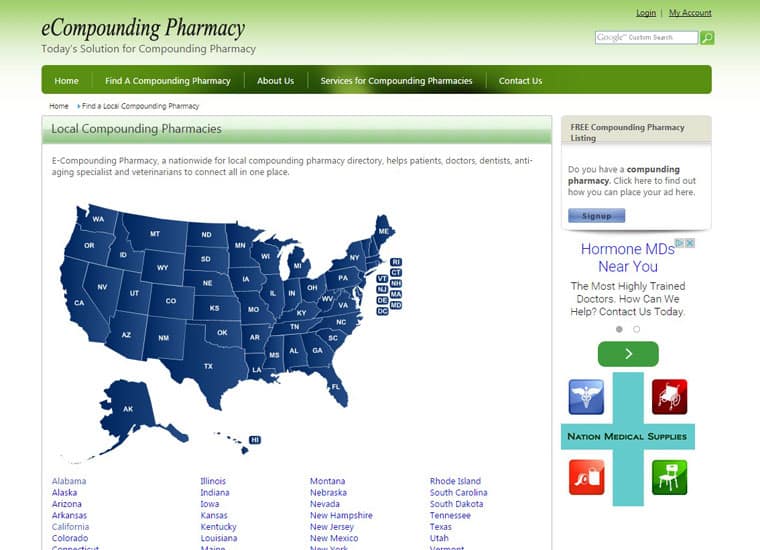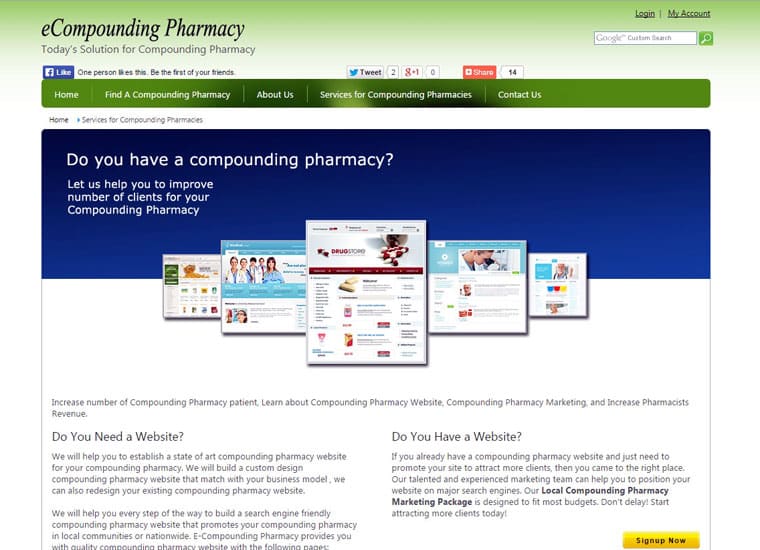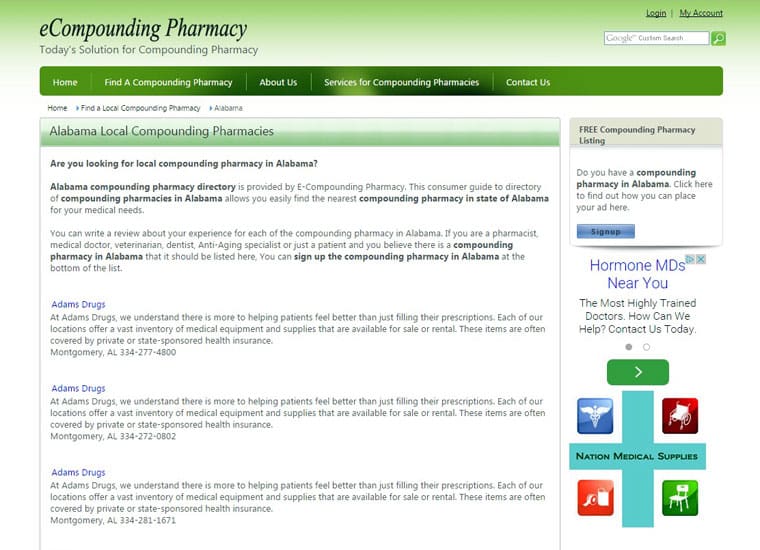 Skills Needed
The fastest growing compounding pharmacy directory in the USA.