Service Questions
Please contact our support team 9 am to 7 pm
We are here to Help you
Please contact our support team 9 am to 7 pm
Product Support
We fix your online marketing problems on time and on the budget
We are responding in 24 hours or less
We fix your online marketing problems on time and on the budget.
Partnership Program
Our partnership program will help you and your clients reach their online marketing goals.
We can work together
Search Engine Projects Partnership offer the highest rates in industry contact us for more information: (888) 669-6961

We'd love To Meet You In Person Or Via The Web!
Contact us We are here to help you
Main Office: 5590 Vista Del Dia, Anaheim,  CA 92807
Phone: (888) 669-6961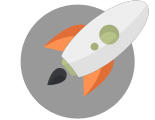 We're Here To Help Your Business Blast Off!
Through Creative Ideas, Innovation & Sheer Determination