What is Web Analytics?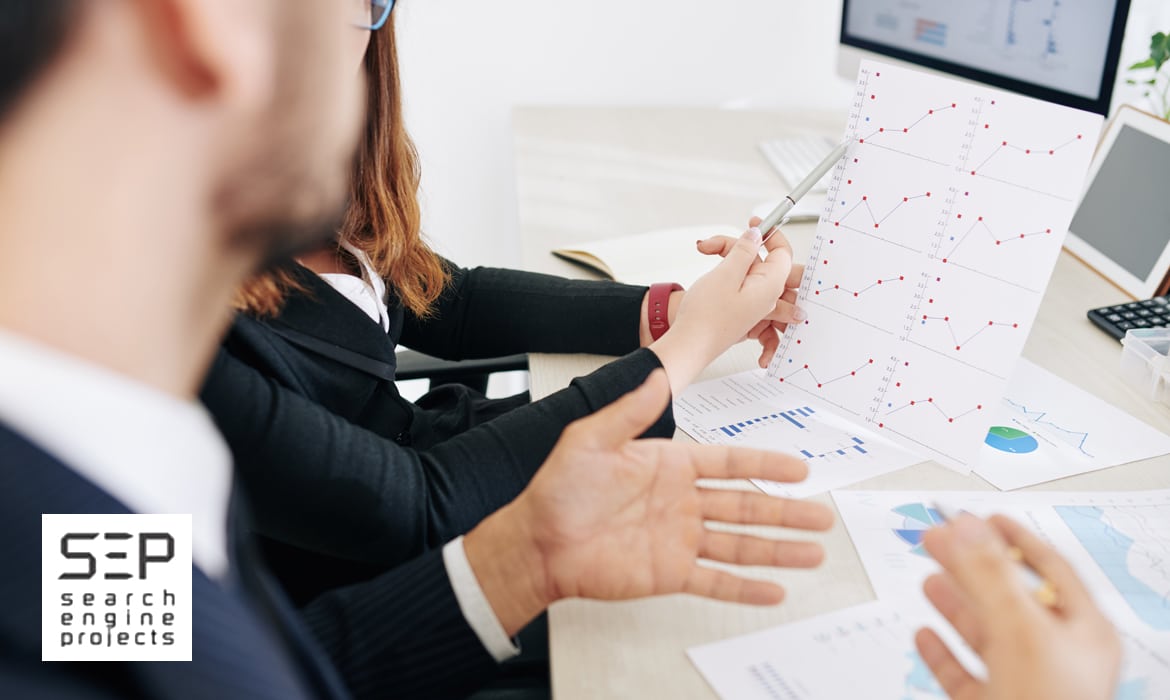 Web analytics is the process of collecting information and understanding website visitors' behavior by tracking their activities and predicting their future activity and website performance.
What can we do with Web Analytics?
You can find out why your website is not working
Why are your website visitors leaving so fast?
Which section of your website is the most popular?
Why your PPC campaigns are not converting to sales?
Where are your visitors coming from and why?
How can I get Web Analytics Services?
Search Engine Projects provides expertise to define all the web analytical tools and services for you.
What Types of Web Analytics Tools should I use for my Website?
There are many web analytics tools out there, choosing the right web analytics tools all depends on your budget and business objectives. The following are some of the web analytics tools:
Search Engine Projects (SEP) will help your website(s) get to the right positions in Google, Yahoo, and Bing fast and affordably.
Tips to Choose a Right Web Analytics Company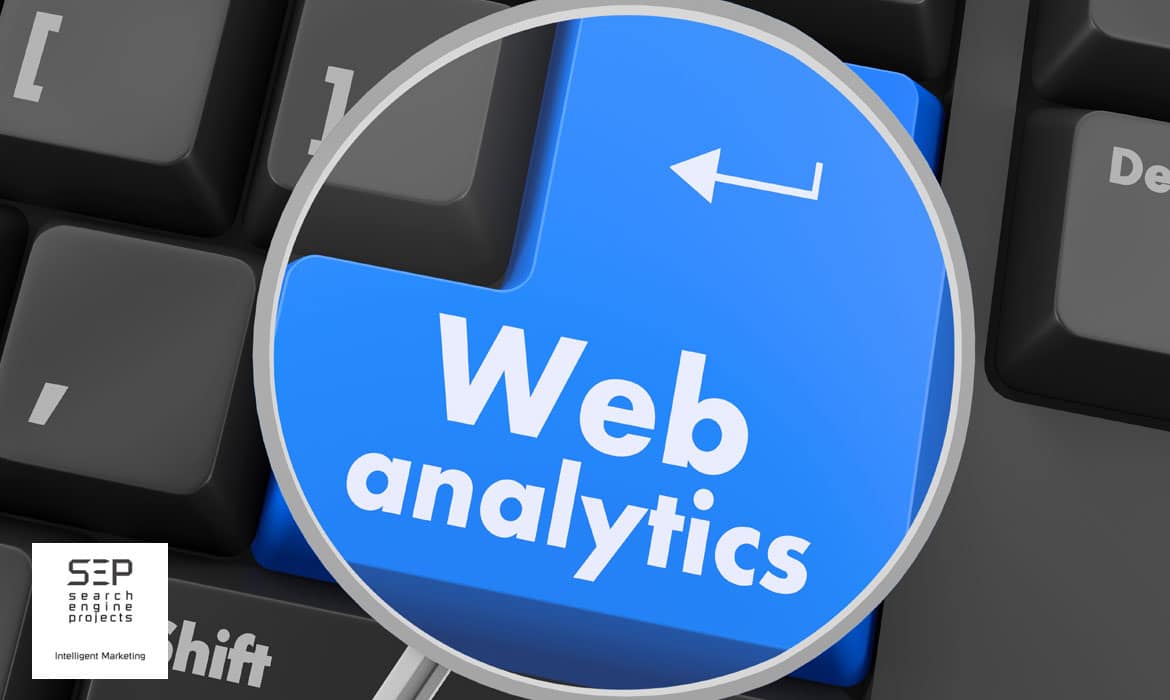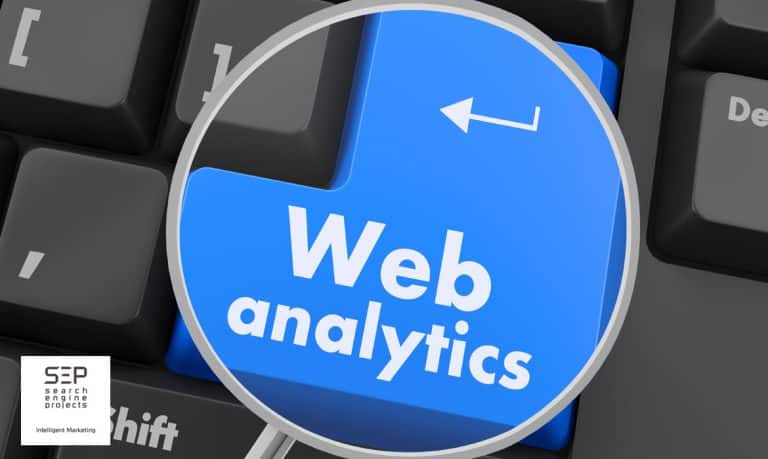 Half the money I spent on advertising is wasted; the trouble is I don't know which half.
John Wanamaker is reputed to have made this pronouncement sometime in the 19th century. Over a hundred years later, technological advancements have made it possible for business executives and leaders to have a firm grasp of the effectiveness of their marketing efforts.
Do you find yourself in the same plight as Sir John even in the 21st-century?
In an age of cutting-edge technological solutions, are you still wasting your marketing dollars? Better put, are you deriving maximum ROI on your marketing dollars? If you answered "No" to the first two questions, but are affirmative on the last one, then you most likely have not taken advantage of the array of technological solutions living in these times. Web Analytics is one of those solutions.
Today, most businesses already understand the need for their companies to be on the web if they must thrive. And more than a few have made the shift. Fewer of this number; however, understand the criticality of web analytics in making the most of their website. Every website owner needs Website Analytics – whether it be a big business, medium, or small-scale enterprise. Unfortunately, not every website owner is aware of this.
What is Web Analytics?
What is web analytics anyway? Call it "site analysis" if you will. It's merely a process of collecting information from a website with the aim of understanding customer behavior. The endgame, of course, is to utilize this data in determining the changes a business needs to make in other to serve the customer better. And as a result, craft a better strategy for maximum ROI on a marketing budget.
Web analytics reveal information such as who visits your site, what they do on your site, how visitors arrived on your site (a link on Facebook, LinkedIn, or an online search?), what section of your website is most popular with visitors, and what keywords do they use when searching for you. You can accurately track details such as the number of first-time visitors, return visitors, average session times per visitor. Wouldn't you be glad to know to a degree which of your marketing efforts are most successful?
What will Web Analytics Reports do for Your Business?
We cannot overemphasize the value of knowing what works and what doesn't in your marketing efforts. For instance, say, as a part of the digital marketing campaign you did Social Media Marketing, Pay-Per-Click, and Email Marketing. By doing this, you have opened not one but several channels that lead to your website. Most probably, these channels aren't sending the same amount of traffic to your site. One would rank higher than the others in the amount of traffic that reaches your website through the channel.
By using analytical reports, you can probe for why the others are performing less and make adjustments so that they perform better or even drop them off altogether. Guess what? You just optimized your ad campaign!
Keep in mind that analytical data does not only equip businesses with knowledge useful for effective marketing. It helps optimize the entire business process.
How, may you ask? Simple! You now can determine why your website is or isn't working, why visitors visit, why your website visitors are leaving quickly, which section of your website is the most popular, and know what matters to customers and what doesn't work.
As a result, you can operate with a leaner budget, and make improvements on poorly performing products and services. Better yet, stop wasting money developing these projects altogether. Your ability to predict future activity with increasing accuracy and continually tracking the predictions will aid you in continuously achieving Grade A results.
Common Web Analytics Tools
There are several hundred tools out there that are designed for analyzing web data. Google Web Analytics Services is one of the most popular ones. Its report shows what keywords are responsible for leading visitors to your site and where your traffic is coming from.
Each one of these tools has its uniqueness and a number of them are free. This creates a lurking temptation to tackle your need for analytical data yourself. But this is often a highly inefficient option for a business owner.
Without proper guidance, just the process of selecting the best analytical tool to suit your needs can take several months! A top web analytics agency will consider your business' needs and find an analytical tool to match.
So far, we have defined web analytics and listed its benefits. We will now focus on tips that can guide your business in selecting the best web analytics company.
4 Simple Tips for Choosing the Best Web Analytics Company
Web analytics is a vital tool for maximizing business opportunities. For this reason, you, as a business owner, should not leave this work to the hands of amateurs.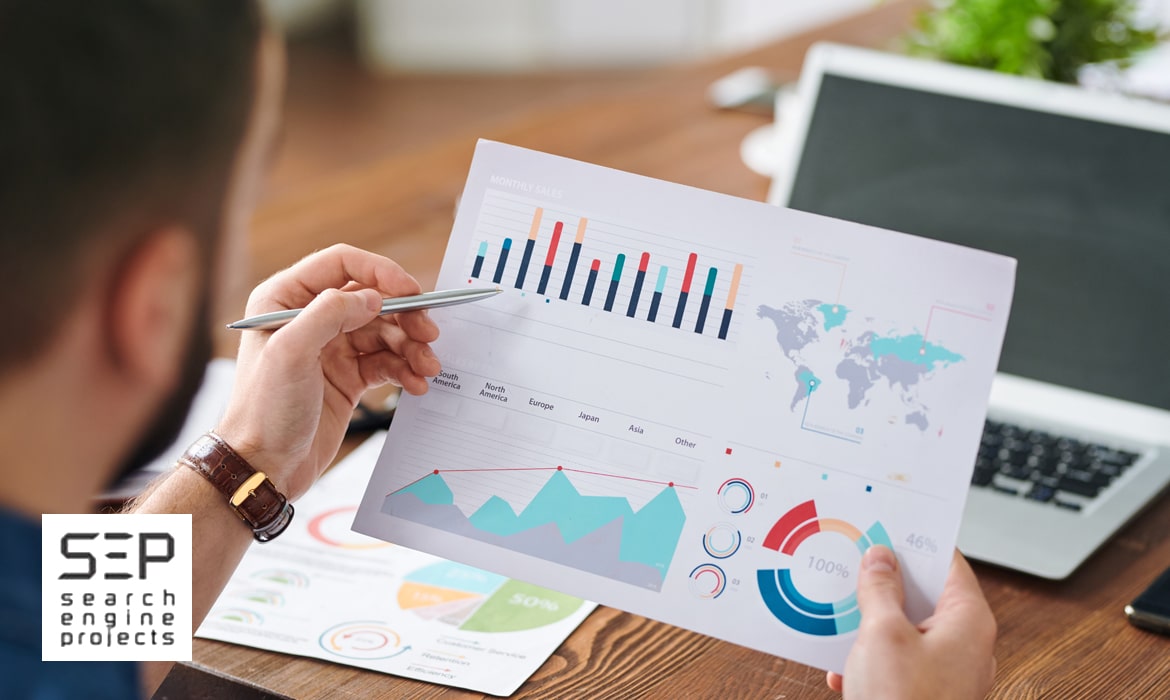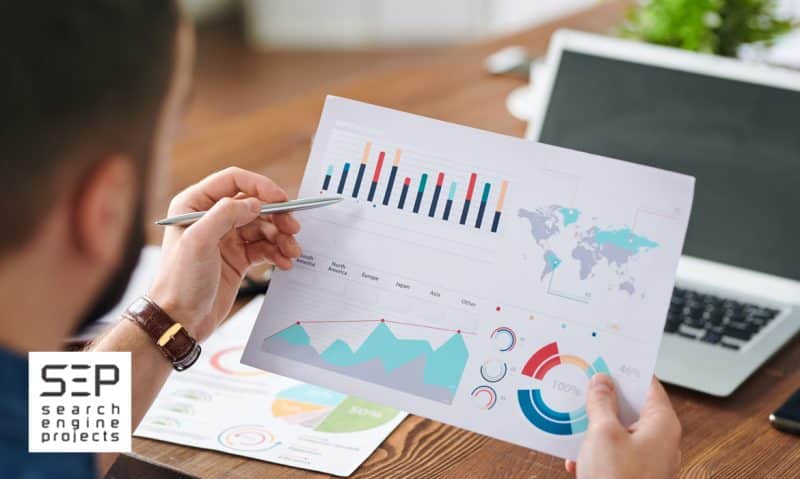 1. Define your Business' Needs.
Before looking for the services of a web analytics company, you should determine precisely what it is you want to measure and improve. This is an important step. Ultimately, you're responsible for determining the direction in which your business goes. By doing due diligence in deciding what you want to measure, you have already taken the lead.
By brainstorming on what your Key Performance Indicators are, you can quickly see which web data will influence your results. It is this data that needs to be measured. A law firm, for instance, could consider; are visitors paying attention to the freemiums we've added to our blog? What effect did our last social media ad campaign have on web traffic? How many people went on to ask specific questions using our live chat option? What is our Customer Acquisition Cost? In the past six months, what fraction of visitors eventually became paid clients? What are our goals for conversion?
Without a thorough understanding of what you want to measure, there's no meeting point between your business and an analytics company. These needs form the basis of your request for proposals from prospective web analytics companies.
2. Company Expertise
In selecting a web analytics company, research their expertise in delivering excellent results. Ask to see their portfolio. Inquire about how their solution would help you reach your goals. Ask what recommendations they have. If you find a company that has worked previous jobs in your industry, even better.
At Search Engine Projects, we've worked across several industries helping businesses to maximize the benefits of their web presence. We've helped businesses draw closer to their business goals continually. To mention a few, we've worked with hair salons, interior décor businesses, law firms, construction companies, plastic surgery businesses, and jewelry retail businesses in maximizing their online presence. We've become reputed as a top web analytics agency.
3. Company Culture
It's a well-known truth that companies with a healthier culture deliver better services. You're most likely going to be working with a web analytics company for a long time. Except for rare cases of conflict, there's almost no reason why you should consider dropping off your analytics company. Their expertise is vital for the growth of your business. This is precisely why you're better off getting it right the first time.
As you go through different analytics companies, ask yourself; would I be willing to continue to work with them 5, 10, 20 years from now? If your business does not have fully staffed experts in web analytics, then the company with whom you outsource is expectedly going to become an extension of you. There is no added value in doing this. From Search Engine Optimization to Pay-Per-Click campaigns, you would be consulting with them very often. You want to make sure you'll have a good working business relationship.
Also, look out for what previous clients think about them, read their reviews on third-party apps, like Yelp or Google. If a company has a toxic culture and staff who don't treat their clients well, that is a good hint that maybe you shouldn't work with them.
4. Cost Factor
While it's okay and perhaps necessary to compare quotes from different companies, it's more important to guard against being obsessive about the lowest cost option. The lowest-priced option is unlikely going to be the most valuable option. Your goal should be to find a cost-effective way to improve website results and at the same time increase the bottom line.
In The End…
Don't get caught in the cliché. For anyone who wants to, technology has made it possible to know which half of the advertising are resources and the other half waste. There's no longer an excuse to be inefficient in marketing efforts. On your own, the task may seem daunting. With expert help and advice; however, it becomes a highly valuable activity for business growth.
Want qualified hands working on your website? Our team at Search Engine Projects (SEP) have a proven track record of helping a business make the most of their web presence. Contact us and we'll make sure to exceed your expectations.