What is Franchise Marketing?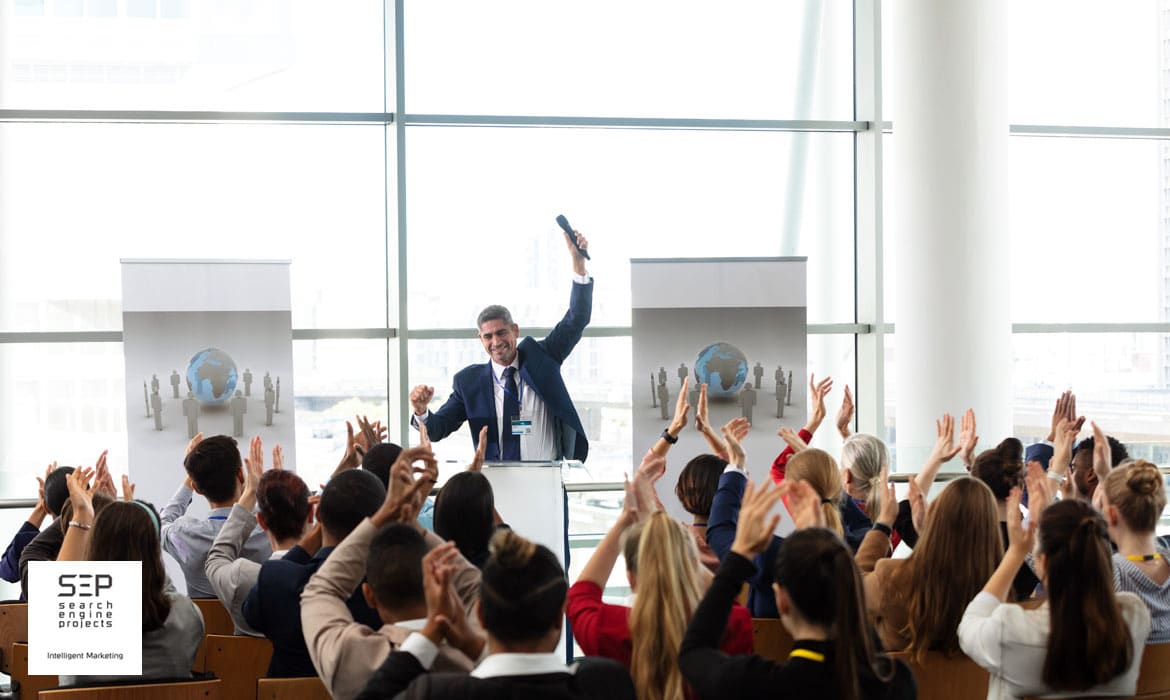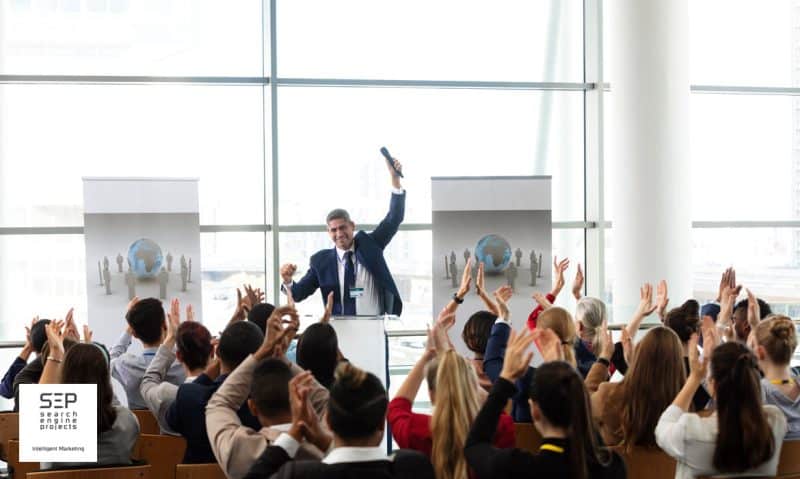 In simple terms, franchise marketing is where an online advertising or marketing firm offers unique marketing plans for an organization using different marketing channels such as mail advertisements, radio advertising, internet advertising, public relations, and commercial advertising.
Marketing for franchise networks plays a key role in consolidation and growth. Just like any other business model, marketing is an investment that should never be cut off from one's budget, even in difficult times. Reducing the marketing budget will negatively impact the franchisee's sales afterward. The franchisee needs to choose marketing strategies that are unique to their franchising segment and that are proven to be cost-effective and increase sales. It is essential for a franchising network to strengthen its brand image as well as attract new clients to see more growth in the business.
Franchise businesses should invest in marketing if they want to see an increase in their sales, whether it be online or offline. When one becomes a franchisee, he or she must follow rules and regulations defined by the franchisor to provide unified communication and establishment. Read more to find out a bit more about marketing for franchisees.
How does franchise marketing work?
Internal franchise marketing
Franchisees have the same need to perform marketing actions as any other business, but the main difference is that they must adhere to the rules and regulations that are set forth by the franchisor about the type of communication, language, logo application, and supplier.
Generally, marketing actions are scheduled on an annual basis. According to dates, franchisees use the materials and products accordingly based on the guidelines set forth by the franchisor. Franchise marketing has a direct impact on the point of sale, both in attracting new clients and increasing sales.
In addition to the actions at the point of sale, today's franchisees should use social media as a way of communication to promote their products and services.
In franchising, there are two types of marketing actions. One is institutional marketing, which involves branding and is applied by the franchisor with funds from the advertising fund. The other is local franchisees marketing, which will increase growth and customer attraction which is done with the total franchising costs.
The advertising fund will be collected from franchisees and will be held in a "franchise advertising fund" account. A franchisor should not profit directly from the marketing and reservation fees that it collects from the franchisees, or use such fees to pay for marketing and advertising related to a franchisor.

What is the importance of investing in franchise marketing?
Although it seems very important, many franchisees fail to invest in the disclosure of their units and only rely on the marketing carried out by the parent company.
By failing to make this investment, the unit will not achieve the proposed results in the business plan of the franchise. In this way, franchisees will not be able to attract new customers, causing the success rate to drop and the loss of their business objectives.
Even if the chosen business model has a large volume of restrictions on the actions that can be taken, there is always the possibility of doing something to attract more customers whether it is sending direct mail near strategic locations or the use of social media networks.
Important tips on franchise marketing:
To expand a franchise, it is necessary not only to use good business techniques but also marketing strategies that favor a greater reach of the target audience.
If your goal is to expand your franchise, it is essential to increase franchise development both about the business itself and about where it stands in the market.
As one the best franchise marketing agency, we present you some of the most important tips on how to market a franchise online.
Digital Marketing Strategies for franchise development:
1. Franchisee reputation:
If the franchise model is Business to Consumer (B2C), make sure your location has solid reviews on popular review websites such as Yelp and Google Maps reviews. Consumers are aware and know that they have more options. By providing quality customer services, your location will gain more positive reviews in the long run and usually, new clients will choose the locations that have more positive reviews.
2. Create targeted mailing lists:
If you think e-mail is an outdated communication tool, you're wrong. Although social media is very interesting, often a post goes unnoticed by the public. In e-mail, it's easy enough for people, at least once a day, to look at their inboxes completely. Your e-mail list, or list of leads, is your company's main asset in digital marketing.
Also, as important as having a list, is to always keep it active, attentive, and engaged. That way, it's critical to create targeted lists to which you submit only what can be useful or interesting to that particular target audience.
And among the various audiences on your lists, you must target the audience that has an interest in your franchise products and services.
3. Engage your target audience with social media:
Being present on social media is very important to be close to your audience. One's franchise must have a large presence on social media to garner as much attention to people who might be interested in your business. Another question that comes to mind is which social media platform does one use for his or her franchise?
There are many different social media platforms that one can use to promote their business on social media. Also, as we have said before, one needs to know his or her audience and analyze the consumer's behavior. The fashion consumer, for example, may use Instagram Stories on. The literary consumer may be using Medium. Consumers of arts & crafts and decoration may prefer to use Pinterest and Facebook.  Entrepreneurs who think about having a franchise business can be on LinkedIn. Not to mention that is a social network used by both companies for personal use.
4. Invest in paid advertising:
Using paid advertising is much more than just running ads on the internet. It is using strategies so that your content reaches a larger audience. Building a presence and authority on the web takes time, but with a good ad strategy, one can see an increase in the number of visitors on his or her channels.
An important point to note is that one's ads should take users to the landing pages that the ad refers to. If visitors are sent to irrelevant web pages, the franchise will look unprofessional, and the business will lose credibility.
Digital marketing is a strong tool that can be used to strengthen and increase the recognition of one's franchise brands. If a franchise decides to use digital marketing services, one could expect to reach more customers and see a steady increase in overall sales.
Therefore, having an effective web presence targeted email lists by audience profile, good content, being on the right social media platforms, and smart advertising is important to the success of a franchise.

What is A Right Franchise Marketing Agency Doing?
There are many ways to market one's franchise. Here there are given some of the practical ways which will surely help a franchisee.
Optimize your online presence:
Nowadays, if a person searches for your products or services and cannot find your brand, they will not continue looking online, especially on search engines such as Google. You will hardly be able to attract new customers to your business if they can not find you. So before anything else, you should invest in consolidating your online presence by hiring a digital marketing agency to start search engine optimization on your website.
Start by creating an attractive website, which means you have to invest in web design and web development, especially for multi-location brands. The quickest way to attract visitors to the site is through paid search, such as ads on Google Ads.
This will put your local or national brand in direct contact with the public who are looking for options related to your franchise business. Another fundamental marketing strategy is to have good management on social networks, so you can promote your brand and naturally interact with your target audience. It is also very important to have a quality, responsive website with a page dedicated to franchise information.
Be an authority in your segment:
To create authority and credibility in the market one must invest in one's franchising model. Your franchise brand should be present in newspapers, magazines, TV, and social media until it will be recognizable by consumers.
What few people know is that this visibility can add a lot to the attraction of leads to the franchise sales funnel. Since more people know your brand, it will be easier to reach customers who are interested in buying your products or services.
Be involved with your industry such as the International Franchise Association; attend franchise expositions and seminars. Learn about other franchise models, their failures, and their success.
Online marketing for franchises gives us a multitude of tools that we can use in the best conditions to get the best performance and profitability.
Hiring the best digital marketing firm can be a very smart choice.  Our team of SEO experts performs various tasks of franchise marketing such as sending informative emails, creating effective landing pages, positioning your pages, remarketing campaigns, creating effective Google Ads campaigns, Facebook Ads, Twitter Ads, and much more digital advertising.
All these actions will surely give you the possibility to enhance the recruitment of franchisees and maximize the sales of your products and services. Contact us as one of the best franchise marketing agencies in the US for your franchise marketing.
How to Choose a Right Franchise Digital Marketing Agency
To choose the right franchise digital marketing agency, you should consider a variety of factors such as experience, expertise, services offered, customization, communication, pricing, and references/testimonials.
When it comes to choosing Search Engine Projects (SEP) as a franchise digital marketing agency, here are a few reasons why you might want to consider them:
Experience and Expertise: SEP, as a franchise marketing agency has over a decade of experience in digital marketing, specifically in the franchise industry. Their team of experts has a deep understanding of franchise business models and the specific marketing needs of franchise owners.
Services Offered: SEP offers a wide range of digital marketing services, including SEO, PPC, social media marketing, email marketing, content marketing, and more. We tailor our franchise marketing services to the specific needs of each franchisee, ensuring a customized approach to their marketing efforts.
Customization: SEP, as a top franchise marketing agency understands that each franchisee has unique marketing needs and creates custom marketing strategies that align with their business goals. They work closely with franchise owners to develop and implement marketing plans that drive results.
Communication: Communication is a top priority at SEP. We keep their clients informed and up-to-date on their marketing efforts, including regular reporting and analysis. Our team of digital marketing experts is always available to answer questions and address concerns.
Pricing: SEP, as one of the best franchise marketing agencies, offers transparent pricing and works with franchise owners to develop digital marketing strategies that fit within their budget. We provide a clear breakdown of costs, so franchise owners know exactly what they're paying for.
References and Testimonials: SEP has a strong reputation in the franchise industry and has worked with many successful local and national brands. SEP has numerous positive references and testimonials from satisfied clients.
Overall, Search Engine Projects, a top franchise marketing agency, is a reliable and experienced franchise digital marketing company that offers customized solutions and excellent communication. We have a proven track record of success and can help franchise owners achieve their marketing goals.