HVAC Website and Marketing
Project Brief
Many HVAC companies are looking for new leads. The majority of HVAC companies still only rely on word-of-mouth marketing and paper ads. The problem is that old-school advertising is not performing as well as it used to be. Search Engine Projects is helping HVAC Companies obtain new leads on the internet to improve their ROI.
The Challenge
HVAC companies are looking to have steady leads and quality, local clients all the time. The issue is that a majority of HVAC companies are too busy or too slow to adapt to online marketing. The main focus for many HVAC companies is trying to obtain local clients with the proper budget.
The Solution
Search Engine Projects helps HVAC companies by giving them a mobile-friendly HVAC website. Our team then improves the website's visibility on Google and other major search engines. By implementing the use of review websites such as Yelp, HomeAdvisor, and other directories to increase the awareness for potential clients, the HVAC companies will gain more trust with potential clients.
Best Digital Marketing For HVAC Companies
Let us guess – you're looking for the top HVAC internet marketing agency to help you progress your business to the next level, right? Congratulations!
Your search is over. Search Engine Projects is one of the best digital marketing firms that you have been searching for. For a long time now, we have been providing online marketing solutions to HVAC companies and employing effective strategies to increase leads and boost marketing ROI on behalf of our clients.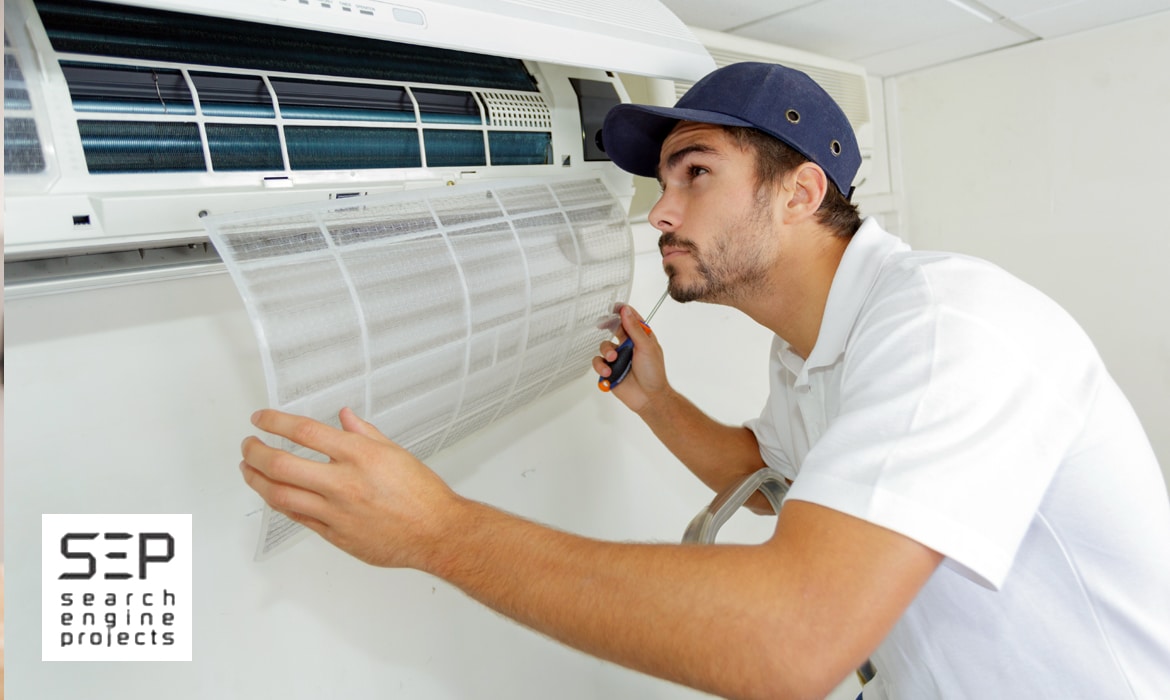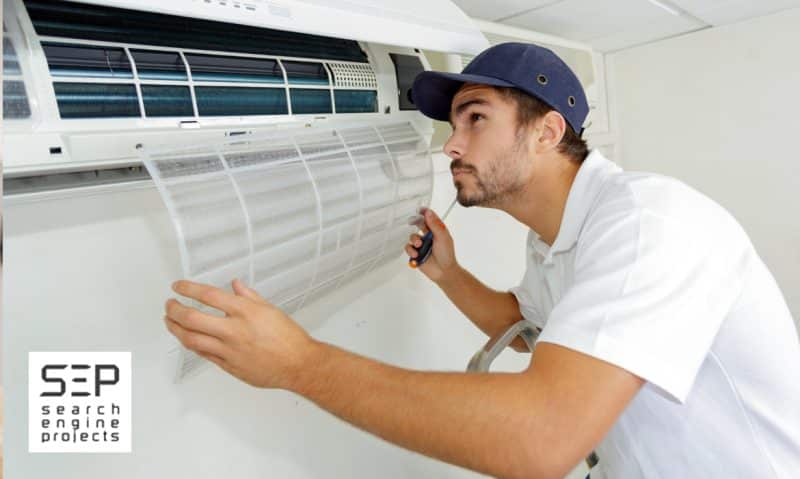 Being a certified HVAC expert, you possess the technical know-how necessary to be the best heating and air conditioning service provider around. The only issue, however, is that HVAC businesses, like any other business, do well on a well-laid marketing foundation. In this regard, you can't do it alone. Search Engine Projects with years of experience in the area of increasing brand authority, leads, and website traffic is the perfect marketing agency for you. Why not give your business a chance to profit from our expertise and years of experience?
Are You Tired of Not Being Seen?
Over 95% of consumers use the Internet to find local businesses. There is a strong competition among heating and air conditioning service experts in local communities to get the next client.
As an HVAC company, are you confident that the people who need your services will find you among the booming number of HVAC specialists? If not, the only solution is a proactive, intelligent and targeted internet marketing strategy that will not only facilitate more leads to you, but also make you the first business that people come to when they need HVAC services. Search Engine Projects can help you to achieve your goal by increasing the number of leads to your website and calls to your business.
What Will Your HVAC Company Benefit from Us?
When it comes to generating business leads online, your business must be listed in the top results of any search related to HVAC services in your local communities.
Are you wondering why your competitors are attracting the majority of local customers? It's because they've managed to implement a sophisticated marketing plan that works. If you find yourself lagging, there's nothing to be worried about, we are here to help you.
The following are a list of some of the services that we offer to help your business grow:
More Web Traffic 
The internet offers HVAC company owners great opportunities to attract new customers to their business. Unfortunately, not many business owners understand how to take advantage of online marketing to increase traffic to their website.
Start with a professionally built HVAC website, which we can help you with and it doesn't end there.
Search Engine Projects employ a series of marketing campaigns ranging from professional Search Engine Optimization (SEO) tactics to effective Pay-Per-Click (PPC) management techniques. As a top PPC management firm, our campaigns will ensure that your website receives a steady stream of interested visitors every month.
"Traffic is good, but lead generation is even better."
Improved Conversion Rate for your Site
It is one thing to drive traffic to your site and another to convert them into leads for your business. Traffic does not automatically translate into more revenue, though it does help.
We increase the conversation of your website by adding "Call to Actions" (Toll-Free Number, Forms, Coupons, and Monthly Specials).
Your days of trial and error advertising are over. Through our unique strategic approach alongside proper planning, we can increase the surge in revenue you'll get from your website.
Get Back Lost Leads
Do you know that you can recover your lost leads? When you work with our team, we will not only help you get back lost leads but also review them and convert them to profit-yielding opportunities. We will contact those clients to find out more about their concerns. Why did they choose another competitor's service and not yours?
Lack of budget, better deals out there, lack of communication, late response, or something else.
Retain Your Customers
You've succeeded in selling yourself to your customers before, but does this guarantee that they'll return to you another time? What happens if they get lured away by another HVAC company offering better promises?
Well, the key to retaining your customers is through reminders that you still exist and that you're on top of your game. And guess what? Email marketing is the door to affecting this strategy. But how do you create relevant messages that'll reside with your customers, including those who don't need your services now? An expert marketing firm like Search Engine Projects can assist you with this. We have been using email marketing tactics, coupled with other strategies for a long time now. And our clients keep testifying to its effectiveness. You too can start benefiting once you partner with us.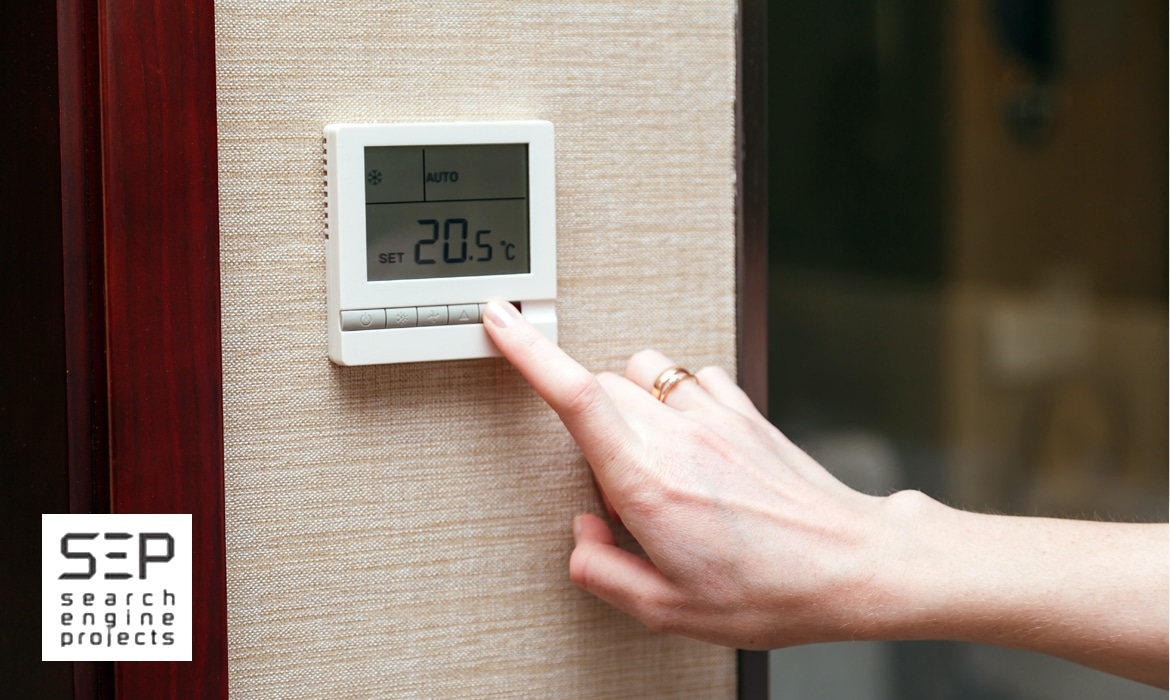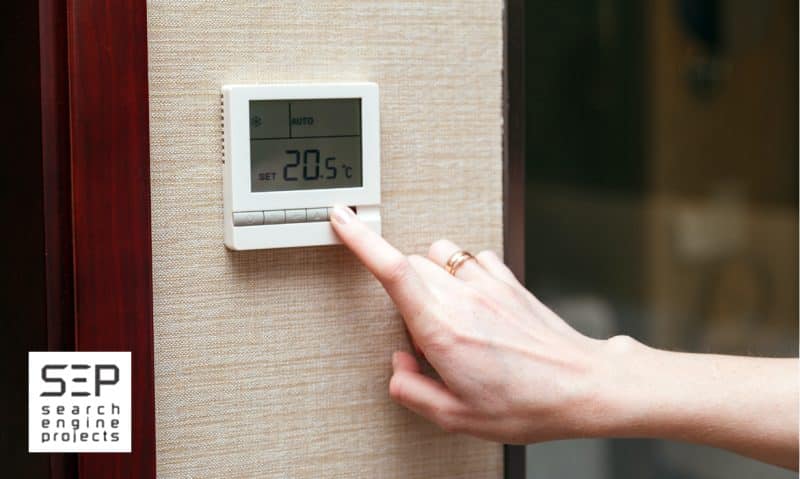 How Can We Take Your HVAC Company to The Next Level
1-Healthy Communication with Clients
We understand that any partnership thrives on communication. As such, we pride ourselves on building a healthy business relationship with you that is laid on the solid foundation of effective communication. Before taking any step, we will listen to you, pay attention to your needs, and offer intelligent marketing solutions. We will carry you along and also give you WIP (Work In Process) reports and feedback concerning how well your business is thriving under our online marketing campaign strategies.
2-Digital Assessment
How effective are the marketing plans you've already put in place? Is there are a way we can improve on them? All these and more are the questions we will be seeking answers to as we assess your existing digital marketing approach.
3- Drafting Ground Breaking Marketing Plans for Your HVAC Business
Not all strategies will work for your HVAC Company.
Have you evaluated your business model recently?
Do you have a clear understanding of your competition and customers?
We can help you to prepare a comprehensive marketing plan that meets the need of your HVAC business.
4- Effective Implementation Scheme
After planning comes implementation. We will build an up-to-date HVAC website while applying our expertise in the area of SEO to make it rank higher on Google and other search engines. Creating an unbeatable online presence starts with building an optimized website for your business. Statistics have shown that people run thousands of search queries on Google regarding HVAC problems every year. We offer professional SEO services tailored towards improving the rank of your website on major search engines.
Your customers will be at peace when they come across your top-notch webpage, and they'll be even more convinced to choose your services. This is why building an optimized website is one of the services we provide to HVAC companies.
5-PPC Management Services
Pay-Per-Click (PPC) is a game-changer when it comes to boosting the rank of websites. We are certified as a Google AdWords marketing agency and have the expert knowledge to make your PPC program work. We will help you select the most effective paid platform and oversee its management. We combine our PPC strategy with other digital marketing plans to create new opportunities for your business.
With the use of Google AdWords, our team can implement effective campaigns that will return desired results such as an increase in lead conversions. This is done by targeting ads that are specific to your client's keywords. We will monitor the progress of every other marketing campaign that has been put in place, and our team is on standby to tackle arising issues and help you through the marketing journey.
6- Prompt Delivery
We understand how timing is crucial, especially in the HVAC industry. At Search Engine Projects, our number one goal is helping our clients with their marketing goals. We will deliver all the projects on the consented time and payment. We offer high-quality services so you can rest assured of getting the best marketing services from us.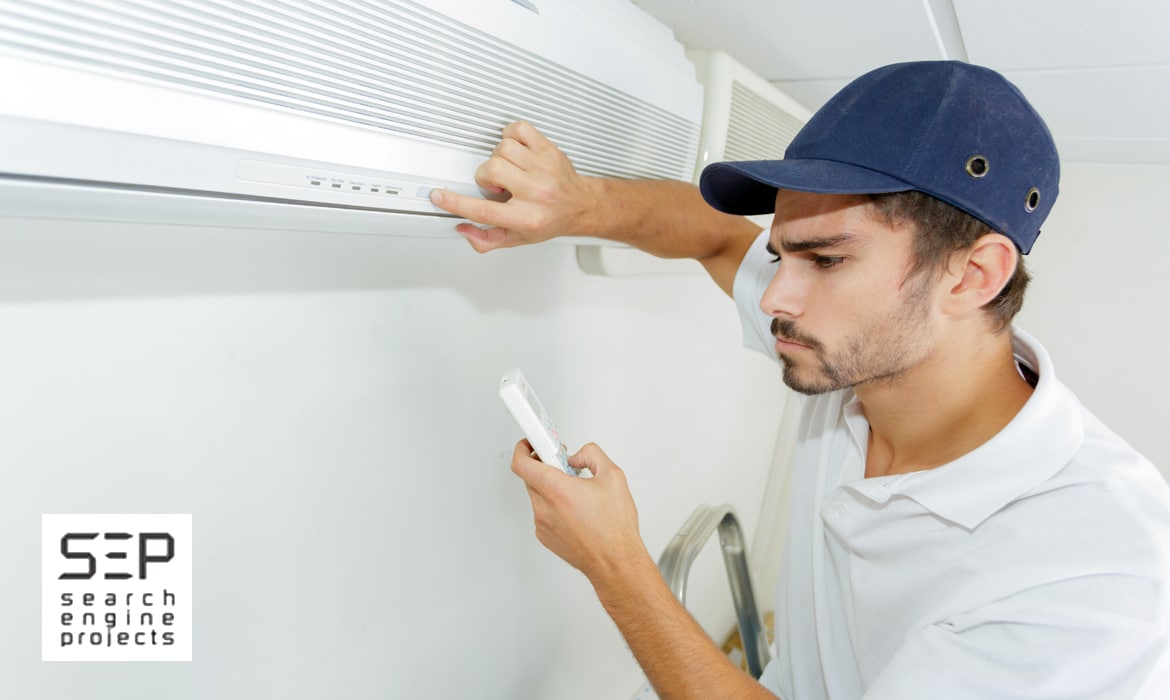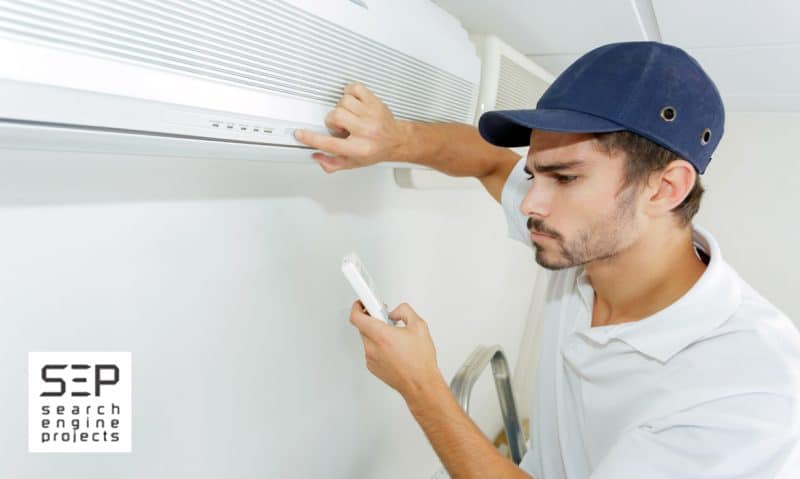 7-Web Analytics Services
Your HVAC marketing program is not complete without a plan to monitor your website performance at every stage of the process. This is where web analytics comes in. At Search Engine Projects, we are well experienced in web analytic services. We keep track of the latest web analytics developments and online trends to help improve traffic to your business.
Contact Us Today!
The most incredible thing about us is that we are never tired of helping our clients grow their digital marketing channels. No challenge is too overwhelming for us to handle. So do you think your HVAC company is a special case? That's all the more reason you should call us. There's so much that we have in store for you, and we can't wait to start!
We look forward to working with your HVAC company. Call us today.