What is Search Engine Marketing?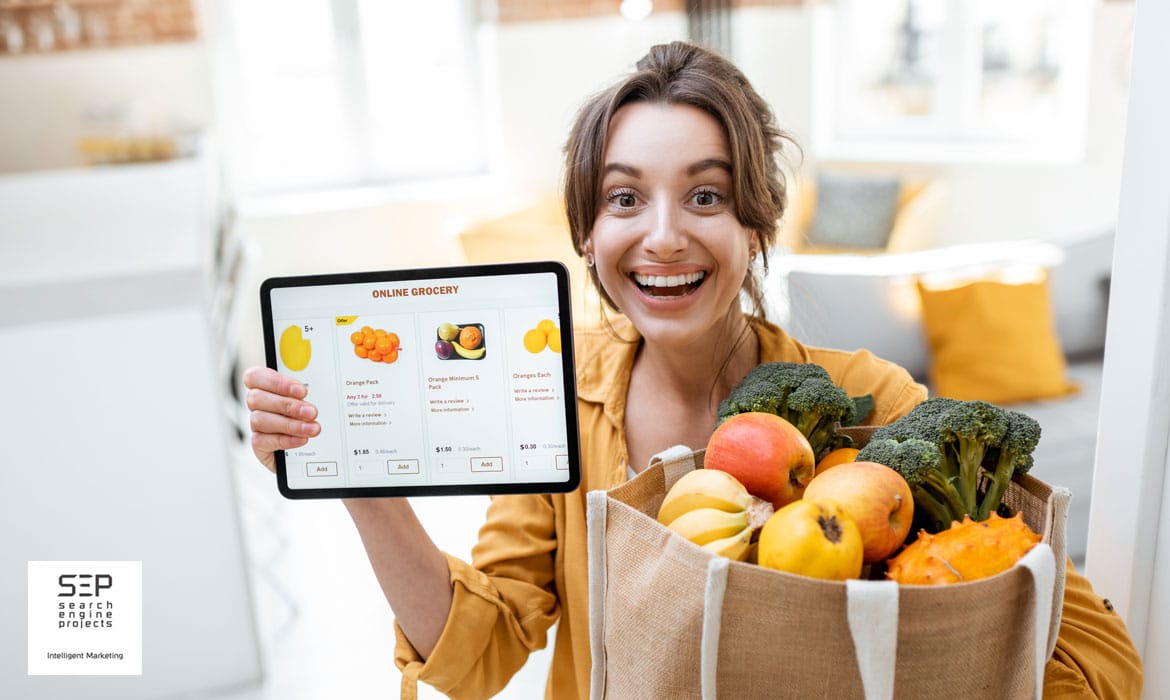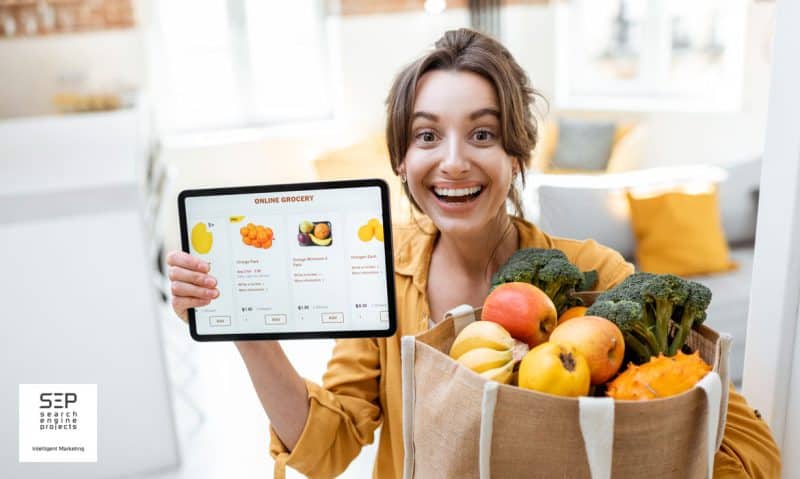 Search Engine Marketing (SEM) is a set of online marketing methods to increase the visibility of a website in search engine results pages (SERPs) to convert visitors to customers.
The three main methods of search engine marketing are:
Search engine optimization attempts to improve rankings for relevant keywords in organic search results by improving a website's structure and content.
Pay-per-click advertising uses sponsored search engine listings to drive traffic to a website. The advertiser bids for search terms and the search engine ranks ads based on a competitive auction as well as other factors.
Paid inclusion can provide a guarantee that the website is included in the search engine's natural listings. As of 2012, Google reintroduced paid inclusion for hotel, flight, and financial product searches.
In today's digital world, having a strong online presence is crucial for the success of any business. Search Engine Marketing (SEM) is a powerful tool that can help businesses achieve their online marketing goals. SEM refers to the process of promoting a website by increasing its visibility in search engine results pages (SERPs) through paid advertising and optimization of website content.
Why Do You Need A Search Engine Marketing For your Business
Here are some reasons why every business should consider investing in SEM:
Reach Your Target Audience
SEM allows you to reach your target audience effectively. By using relevant keywords, you can target potential customers who are actively searching for products or services like yours. This means that your ads will only be shown to people who are interested in what you offer, increasing the chances of converting them into customers.
Cost-Effective
One of the benefits of SEM is that it can be cost-effective. Unlike traditional advertising, where you have to pay a fixed price regardless of the results, SEM allows you to pay only for clicks or impressions (Paid Search Marketing). This means that you are only paying for the people who are interested in your ad, which can save you money in the long run.
Immediate Results
SEM can provide immediate results. Once your ads are set up, they can start appearing on search engine results pages within a few hours. This means that you can start driving traffic to your website and generating leads almost instantly.
Measurable
SEM is highly measurable. You can track the performance of your ads and make adjustments as needed. This means that you can constantly improve your campaign to ensure that you are getting the best results possible.
Competitive Advantage
SEM can give you a competitive advantage over your competitors. By appearing at the top of search engine results pages, you can increase brand awareness and establish yourself as a leader in your industry. This can help you attract more customers and ultimately grow your business.
In conclusion, SEM is a powerful tool that can help businesses achieve their online marketing goals. By reaching your target audience, providing immediate results, and giving you a competitive advantage, SEM is a must-have for any business looking to succeed in today's digital world. If you haven't already, it's time to start investing in SEM and take your business to the next level.
How to Choose a Search Engine Marketing Company
As a website owner, you probably know the importance of proper online marketing and search engine optimization to help you generate and maintain high levels of website traffic. If you are not an expert in Search Engine Marketing (SEM), it may be easier and less time-consuming for you to hire a digital marketing company or an expert search engine marketing service provider to help you market your website effectively. However, with the vast number of search engine marketing companies that are available to choose from, it can seem like picking the right one is a hard enough task, to begin with!
Search Engine Marketing: Finding the Right Partners for Your Business
Search engine marketing (SEM) is an essential part of any successful online marketing strategy. It involves using paid ads to increase visibility and drive traffic to your website. However, managing a successful SEM campaign can be a challenging task, especially if you don't have the expertise and resources to do it on your own. That's why many businesses turn to SEM partners to help them achieve their marketing goals.
Managed search engine marketing services are designed to help businesses of all sizes create and implement effective search engine marketing strategies. Search engine marketing vendors provide a range of services, including keyword research, ad copywriting, campaign management, and performance tracking. SEM partners work closely with businesses to develop customized campaigns that meet their specific needs and goals.
Finding the right SEM agency can be a daunting task. With so many recommended Google marketing companies and search engine marketing consultancies out there, it can be challenging to know which one to choose. However, with some research and due diligence, you can find a trusted partner who can help you achieve your SEM goals.
The first step in finding the right SEM partner is to identify your business's specific needs and goals.
Are you looking to increase website traffic, generate leads, or boost sales?
Once you know your objectives, you can start researching search engine marketing services providers who specialize in your industry and have experience working with businesses similar to yours.
It's essential to choose an SEM partner who has experience managing paid search campaigns and is familiar with the latest SEM trends and best practices. Look for a partner who can provide you with a detailed search engine marketing strategy that includes keyword research, ad copywriting, campaign targeting, and performance tracking. They should also be able to offer ongoing support and optimization to ensure your campaigns continue to deliver results over time.
When choosing an SEM partner, consider their track record and reputation in the industry. Look for testimonials and case studies that demonstrate their ability to deliver results for their clients. You can also check online reviews and ratings to get a sense of their customer satisfaction levels.
Finally, consider the cost of search engine marketing services and whether they fit within your budget. SEM partners typically charge a monthly fee based on the services they provide and the size of your campaign. However, the cost can vary depending on the complexity of your campaign and the level of support you require. Be sure to get a clear understanding of the fees and any additional costs upfront before signing any contracts.
In conclusion, search engine marketing is a powerful tool that can help businesses increase visibility and drive traffic to their website. However, managing a successful SEM campaign requires expertise, resources, and time. That's why many businesses turn to SEM partners for help. By finding the right search engine marketing consultant, you can develop a customized SEM strategy that meets your specific needs and goals, drives traffic to your website, and delivers a positive return on investment.
Here are some expert tips on how to pick the best search engine marketing company for your website: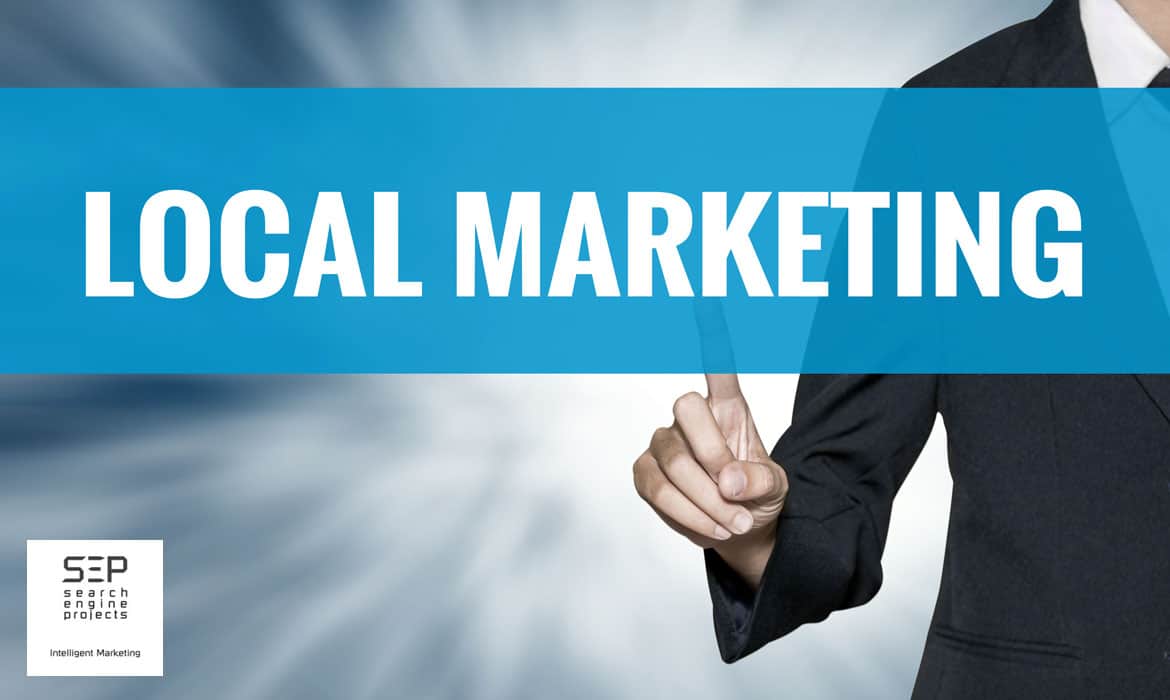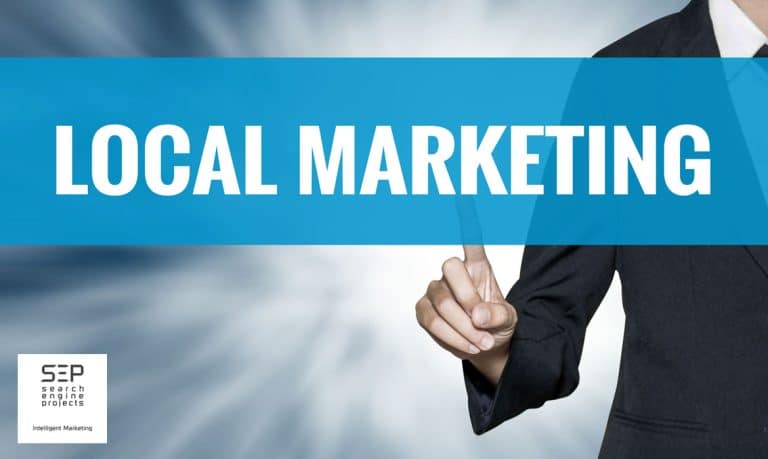 Always contact a few different firms to discuss your specific needs and ask for a personalized quote from each one before you commit to anything. Although you may see a general quote on each search engine marketing company's website, do not assume that this will always be the final price; you may require some extra services that are not included in these general quotes. It is often worth getting a few different quotes from a range of different companies to compare their prices, but you shouldn't automatically go for the company which offers you the lowest price.
When you find a company that you like, search for reviews, and look at the company's existing client portfolio. Although good reviews of a company will say a lot, actions can speak louder than words, and it is important to see whether the company is having the same success levels as these reviews claim they do.
Try searching for the clients on a search engine to see if they are easy to find using associated keywords. If these clients' companies are very easy to find, then that is a good indication that the search engine marketing firm is doing its job properly. Likewise, if you do an online search for this type of marketing firm in your local area, the companies which best at search engine marketing will rank highly because they would have been able to market themselves well.
Ask within your business network to see if your business associates can recommend a good digital marketing agency. It is in their interest to recommend trustworthy and successful firms to you, so you may repeat the favor to them again. If you do decide to ask trusted business associates for their advice, they may also be able to give you recommendations on firms to avoid!
Consider hiring a specialized search engine marketing firm, with experience in your line of business. While general marketing firms work very well for some types of companies, specialized firms might be better for others. Many search engine marketing firms specialize in marketing for dentists, private doctors, lawyers, and many other types of businesses. A specialist will know all the tricks to make their marketing super effective.
Hiring a good digital marketing agency can help to boost the web traffic to your e-commerce website, so always consider your options before committing to one search engine marketing firm.
Search Engine Projects (SEP) will help your website(s) get to the right positions in search engine result pages fast and affordably. Please contact 888-669-6961 to talk to one of our staff about Search Engine Marketing.

Tips for locating the best Search Engine Marketing Agency
The internet has revolutionized how we buy and sell in the modern world. Right this minute, you can search for a product or service online and get tons of results showing various options for getting that product or service. Customers now have a truckload of options to select from.
While businesses have been able to reach more people via the Internet, they now have to contest fiercely for people's attention. This struggle for recognition online has led businesses to use intelligent methods to leverage the features of online platforms to get across to their target audience.
These methods include search engine optimization, social media marketing, email marketing, and many more.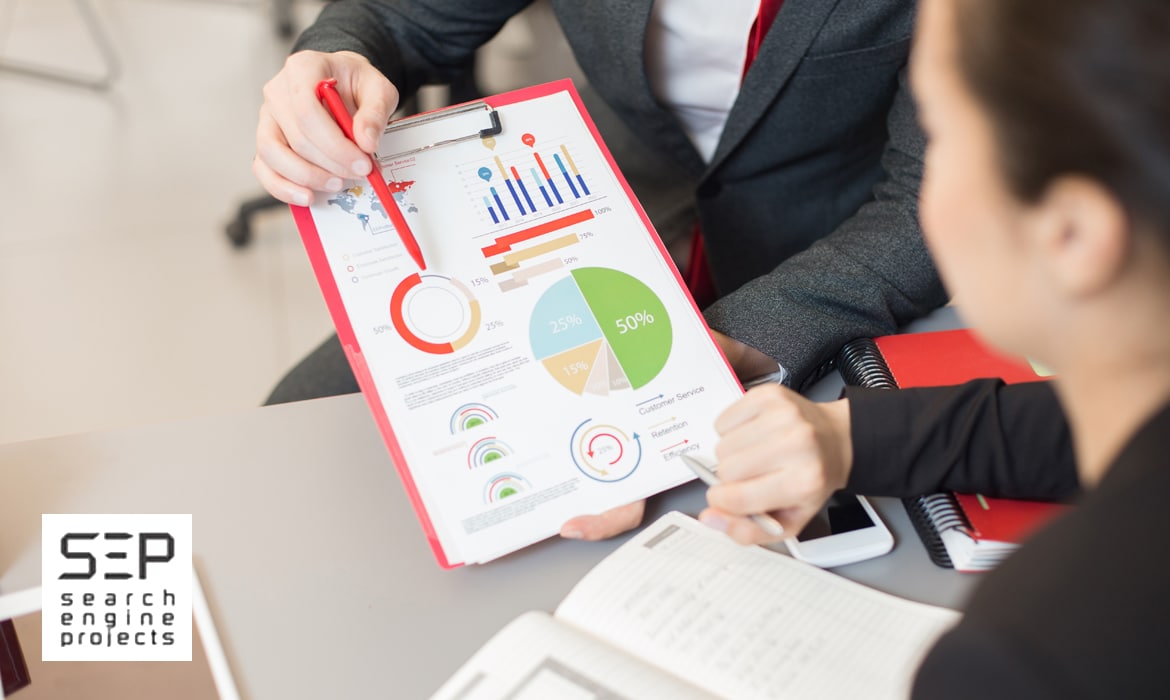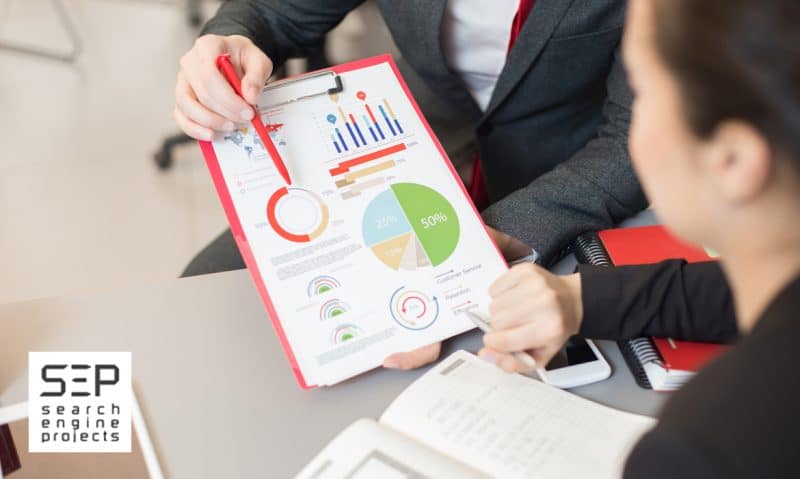 If you are here reading this, you have a business and are aware of the options available for online marketing. You might be using a couple of them already. But can you say you've gained as much from your internet marketing as much time you have invested into it? No?
This article assesses an integral part of online marketing – search engine marketing – and how to locate the best marketing agency to help you create more effective campaigns.
What is Search Engine Marketing?
Search engine marketing is an online marketing initiative that promotes websites by improving their rankings on search engine results pages (SERPs) through paid advertising. The aim is to make your site visible to a broader audience of internet users on search engine results pages. These paid advertisements are called pay-per-click (PPC), cost-per-click, paid search advertising, and so on.
How it Works
You pay search engines to have ads linked to your website showcased in people's search results. In setting up these ads, keywords people might input when conducting searches related to your business offerings are researched. Then bids are placed for these keywords on search engines so that your ad pops up alongside the search results when a potential client's search uses any of the keywords in their search queries. You would also have to pay the search engine for every click on your ad.
Search engine marketing was once considered a general term covering search engine optimization (SEO) and paid advertisements. Nowadays, it is used to refer to paid advertising alone. Nonetheless, proper execution of SEO remains critical to the success of search engine marketing campaigns. Search engine optimization is a process to make a website rank high in SERPs. It involves content creation, building quality links, and web page structures.
What is the advantage of hiring the best search engine marketing agency?
Search engine marketing is more than just having the funds to pay for your campaigns. For your ad to have the desired effects, it must be structured to meet the requirements of the search engine you have chosen.
For example, Google requires ads to be taken through an ad auction. It would be best if you bid for an opportunity to have your advertisement featured in search results for keywords you've already selected. Then, the algorithm determines which ad gets highlighted on a search engine result page.
One of the determining factors of your ad being displayed is the overall quality of the ad. A quality score derived by evaluating the quality of your ads, keywords, and landing page is assigned to every advertisement. Ads with the best quality scores are then selected and displayed alongside search engine results for specific keywords.
A great question that comes to mind is why you should gamble with your resources when you can get professional help to create ads that will bring maximum ROI.
Website improvement: Ads placed on search engines are linked to your website or a direct landing page. In creating a successful search engine marketing campaign, a qualified marketing company would visit your website and see where adjustments are needed as necessary.
An entire website makeover is what you need to provide a better user experience for prospective customers. This means the best search engine marketing agency will seek to do a thorough job and ensure that new clients are coming to your website.
Tips on finding the best search engine marketing agency:
If the best search engine marketing agencies are great, how do you find one? What should you pay attention to so you don't hand over your search engine marketing campaign to amateurs?
1. Identify your goals
Yes, the search marketing agency has to produce results, but you must clarify what those results should look like. So don't start by looking for a search engine marketing agency in the USA; begin by listing your goals and what you want to get out of each online marketing campaign.
Determine how far you want them to go with their contributions to improving your online presence. Make a list if you need to.
Would you want them to revise your website's overall structure or focus on specific aspects?
Would you want them to help design your landing page to increase the rates of conversions?
I want you to know that identifying and communicating these needs will save you the stress of dealing with an agency that does not understand what you wish or cannot provide. When you have a set of clear goals, they will lead you to your target: finding the best agency.
2. Check out reviews, referrals, and records
In searching for the best search engine marketing for your business, you should check their previous works and see how well they handled them. You will likely find reviews and testimonials on the agencies' websites, but you can also contact them and request case studies, references, etc.
They will likely supply details about businesses they've worked for and the results they have accomplished. It's most advisable to contact those businesses and see if they can provide correlating information or testimonials that support the claims of the marketing agency you are looking to hire.
You'll be going through all these processes to ensure that the agency has relevant experience running search engine marketing campaigns for businesses of your size and those within your niche. Remember that you're not looking for an agency that will resort to trial and error measures. You're looking for the best one capable of applying razor-sharp technology and strategies to deliver the desired results.
3. Create effective communication
The search engine marketing agency you choose is responsible for running successful search engine marketing campaigns. However, you should be aware of the progress. You need to know what's going on every step of the way so you can actively track your return on investment (ROI). So, before selecting a company, please request details on how search engine marketing reports will be sent to you.
Ask who the points of contact would be, their role in running the campaign, and how frequently you'll be getting your reports. Be sure to also look at the format in which their reports come in. This will let you know if their announcements contain key performance indicators you might be looking after. It is also essential that the agency is willing to listen to your ideas and contributions. Working with an agency that operates an open-door policy is often less complicated, more effective, and promotes faster communication.
4. Look out for company culture
In your search for the best agency, could you be sure to investigate the company's values and how it carries out its work? Important things to note include how well the agency works with deadlines and minimal supervision. Could you find out their recruitment requirements and the type of people that work there? You want to ensure that the best employees handle your work.
Another important aspect you want to be aware of is how the agency develops and implements its strategies.
Do they use generic marketing strategies, or are they committed to developing strategies tailored to suit the needs and niches of the businesses they work for?
How well do they measure and use search engine marketing analytics in adjusting and implementing their strategies?
5. Consider the Price and Contractual Terms
While the price shouldn't be your primary focus, it is okay to compare prices and contractual terms of several agencies so you can get the best deal. Also, please look at the agencies' payment structure to pick the one that works best for you.
A Deep Dive into Search Engine Projects: Leading the Digital Frontier in Anaheim, CA
Every small or large business needs a robust online presence in the contemporary digital age. This journey begins with a search engine. Search engine marketing and optimization have transformed from mere buzzwords to essential business practices.
At the center of this revolution is the Search Engine Projects in Anaheim, CA, heralded as the greatest search engine optimization digital agency.
Why Search Engine Marketing (SEM) Matters
If you're new to the digital landscape, SEM, or search engine marketing, promotes websites by increasing their visibility in search engine results pages primarily through paid advertising. A prime example of this is Search Engine Projects, a company dedicated to ensuring your brand gets the online attention it deserves. By combining it with 'search engine marketing solutions,' businesses can craft strategies that draw traffic and convert visitors to customers.
The Rise of SEO Agencies
SEM is not just about paid advertising; it's also about organic growth.  Search Engine Optimization (SEO) – tweaking website content, design, and structure to rank higher on search results. Not all SEO agencies are created equal. While there's a myriad of them, 'Search Engine Projects (SEP) has solidified its market leader position.
These agencies offer specialized 'SEO services tailored to different business needs, from technical SEO for website infrastructural improvements to eCommerce SEO designed for online retailers. With the right 'SEO company' by your side, the sky is the limit.
Tools of the Trade
The rapid advancement of technology has brought forth a suite of SEM tools for digital marketing agencies. These tools allow in-depth keyword analysis, competitor benchmarking, and a deep dive into web analytics. Being equipped with these tools ensures that agencies like 'Search Engine Marketing Corporation' stay a step ahead of the competition.
The Art of Link Building
One of the cornerstones of SEO is 'link building.' It's the practice of getting other websites to link back to yours, enhancing your site's authority in the eyes of search engines. Top SEO companies understand the delicate art of link building. They don't just focus on quantity but prioritize quality, ensuring that every backlink adds value to their client's online reputation.
In Conclusion
Whether you're seeking the greatest search engine optimization digital agency or just beginning to dip your toes into the digital world, remember this — a strategic partnership with the right 'SEO agency' can transform your digital dreams into tangible success by working with Search Engine Projects.
Do they accept payments in installments or take payments based on their performance?
Ensure you check out the contracts available. Are there short-term contracts you can choose so you won't be stuck or lose much if the company doesn't meet your expectations? Ultimately, no one wants to be stuck with an underperforming partner because of a contract.

Finding the best search engine marketing company is a rigorous process. If done correctly, you'll end up with a qualified agency and have successful internet marketing campaigns that will increase your business's sales and growth. Search engine marketing is a very effective tool if you have a business-to-customer (B2C) model such as HVAC, Plumbing, Law Firms, or Plastic Surgery Practices.
So, build your checklist and search for those top search engine marketing agencies. Start the search with us, Search Engine Projects. You probably will only go past us once you're 100% satisfied.