Building a website and offering services to your target audience is easy. However, you need help from a professional marketing agency to attract the attention of your target audience. A skilled and experienced marketing agency implements the best and latest techniques to increase your brand exposure.
As more and more businesses move online, the competition to stand out and attract customers is becoming increasingly fierce. This is where digital marketing agencies offer expertise in helping companies to achieve their online goals. However, not all digital marketing agencies are created equal. 
We will discuss ten tips for choosing the right digital marketing agency. So, how do you choose the best marketing agency?
Here are the top characteristics to consider when hiring a digital marketing team.
1) A Decent Work Portfolio
A great digital marketing agency should have a proven track record of success. They should be able to provide case studies and testimonials from satisfied clients, demonstrating their ability to deliver on their promises. They should also have experience working with businesses in your industry, so they understand your specific needs and challenges.
You are about to hand your business's marketing department to a digital marketing agency, so you will want to work with a professional agency with experience in this field. The right digital marketing agencies always show their previous work records and the clients they have collaborated with.
Check out their website or social media accounts to get a list of their past clients. Even if you are on a tight budget, work with a team that has experience serving clients.
2) Skilled and Specialized Team
The best digital marketing company has a competitive team with experience working with all types and sizes of businesses. This could involve a combination of SEO, social media marketing, influencer marketing, digital advertising, and other digital marketing solutions.
An excellent digital marketing firm should not offer a one-size-fits-all approach to their clients. They should take the time to understand your business, goals, and target audience to create customized digital marketing strategies tailored to your specific needs. 
Check the "About Us" or "Our Team" page of digital marketing agencies with information about the team members, their expertise, qualifications, experience, and other details. You could search for their team members on LinkedIn as well. Search for the digital marketing agency and select "people" to find a list of employees working with the digital marketing agency.
3) Good Communication
Another specialty of an experienced digital marketing agency is their communication skills. The team must be responsive. They must answer your queries and resolve your matters seamlessly. Remember that good communication is an integral part of your marketing strategy.
Clear communication is key to a successful partnership with a digital marketing agency. A great digital marketing agency should have open lines of communication, keeping you informed of their digital marketing services progress and any changes to their digital marketing strategies. They should also be responsive to your questions and concerns and proactively address any issues that arise.
4) A Solid Reputation
Word-of-mouth marketing is still as popular as it was a few decades ago. The only difference is that it is done through customer reviews and testimonials in this modern age. Every website lists a few testimonials and customer reviews from previous clients.
In addition to the positive reviews, the neutral and negative ones also shed light on where the digital marketing agency struggles and which areas they need to work on. You can also check for additional customer reviews published on Yelp, Google My Business, and the social accounts of the digital marketing agency for more information.
5) Top Digital Marketing Agencies Core Values and Mission
Understand the core values of a digital marketing company. Make sure it aligns with your company's mission and goals. After all, the marketing team will be your company's extension.
Check out the company's core values and mission to understand whether the marketing agency will help achieve your goals and benefit your business in the long run. Always pay attention to the words and phrases they use to promote their services.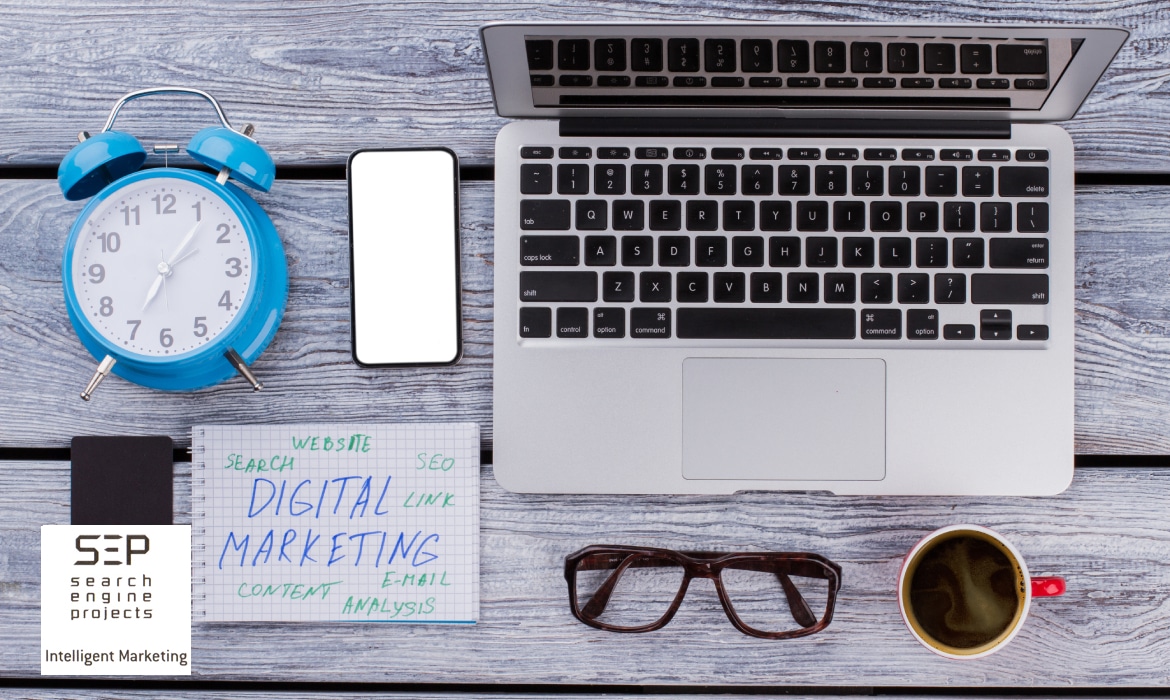 6) A Professional-looking and Clean Website
A website is a virtual entrance to your business. That's where your prospects land and decide if they should work with you. So, it is essential to have a neat and well-designed website. No one understands the importance of a great website design as much as a digital marketing team.
An excellent digital marketing agency should have strong branding and design skills. They should be able to create a cohesive brand identity for your business, including logos, color schemes, and visual elements that communicate your brand values and message. They should also have expertise in creating high-quality graphics, videos, and other visual content that captures your audience's attention and conveys your message effectively.
If the digital marketing agency you are looking to collaborate with doesn't have a decent web design, move on to another company. Think about it – if a digital marketing team cannot handle their internal projects properly, how do you expect them to manage your brand and website? Check their websites and navigate around to understand the company's potential better.
7) Results-Driven Approach
An excellent digital marketing agency is focused on delivering results. They should have a data-driven approach that involves setting clear goals and objectives, measuring their performance, and continuously improving their strategies to achieve better outcomes. They should also be transparent in their reporting, providing regular updates on their progress and the impact of their digital marketing services.
A company promising to quickly bring your website to the top of Google is a red flag. Any promises they make indicate their knowledge of digital marketing. It also shows how well they know marketing in general.
Let's say a company you plan to work with promises quick results. SEO is one of the most unpredictable markets, so there's no way a company can know how long it will take to generate the best results. There is a good chance they are scammers. So, always consider the digital marketing company's promises when promoting its services.
8) A Clear CTA (call-to-action)
A professional marketing agency always makes it easy for its audience to navigate through the site. They display their contact details and other crucial information on the homepage. They also have a clear call to action, guiding their audience through the sales funnel. This makes it easier for you to know which step to take next.
An excellent digital marketing agency should be innovative and creative in its approach to digital marketing. They should constantly explore new strategies and tactics, experimenting with different techniques to find what works best for your business. They should also be up-to-date with the latest digital marketing trends and technologies so they can offer cutting-edge solutions that give you a competitive edge.
9) Online Presence
Just a website doesn't define the ability and creativity of a digital marketing agency. It would help if you looked for their social accounts and other digital channels to understand the company's strengths better. Find the company on Instagram, Facebook, LinkedIn, Twitter, and other social sites to learn more about their services, experience, professionalism, and since when they operate.
Social media marketing is essential to any digital marketing services and strategies, and a great digital marketing agency should have expertise in this area. They should be able to create engaging social media content that resonates with your target audience, identify the best platforms to reach your audience, and deeply understand social media algorithms to maximize your reach and engagement.
If the company has a solid digital presence, they will do the same for your business. Check out their posts and the way they interact with their audience. These metrics tell you a lot about the marketing team. It also gives you insights into their problem-solving skills.
10) Transparency
Lastly, transparency is a crucial component of a digital marketing agency. It would help if you worked with a transparent digital agency about its prices. They must have mentioned the cost of their services on their website so you know how much each service will cost. Do your research and choose a company offering reasonable prices for digital marketing.
An excellent digital marketing firm should be flexible and agile, able to adapt to changes in your business needs and market conditions. Top digital marketing agencies should be able to pivot their digital marketing services and strategies quickly and efficiently without sacrificing quality or results. They should also be open to feedback and suggestions and willing to adjust their plan.
Conclusion
Let's start by understanding your specific goals and mission. It is okay to spend your time interviewing different marketing teams and explaining your goals to them only to hire a company offering below-average services. Consider the above tips when searching for a digital marketing agency and hire a team that provides a comprehensive marketing plan for your business.