Law Firm Website and Marketing
Project Brief
Search Engine Projects offers law firm marketing for local attorneys and lawyers in the USA. As more people are using the Internet to search for legal matters, internet marketing has become an effective lead generation channel for attorneys.
The Challenge
A local family law attorney who is looking for improvement for website positions on major search engines for important keywords such as "Christian family law attorney", "divorce attorney" and many more important ones. The website also had issues from having bad links due to poor link-building techniques done by other SEO firms.
The Solution
The project started by removing all the bad links from Google. Our team also added relevant content to the website and wrote useful and informative posts on an effective blog page. Furthermore, our team implemented Social Media Marketing effectively by posting and managing posts on different social media platforms such as Facebook and Twitter. This implementation of different tactics increased the number of visitors by 230% after just two months and the number of calls increased from 5 to 54 in the same time frame.
Family Law Attorney Website & Marketing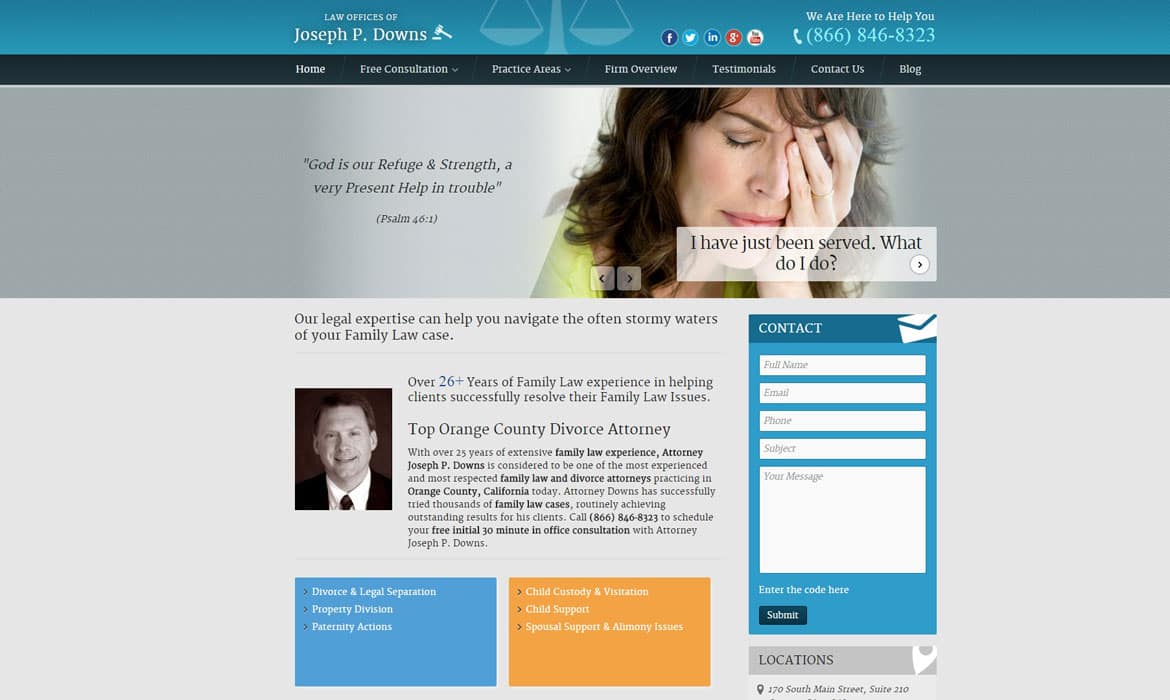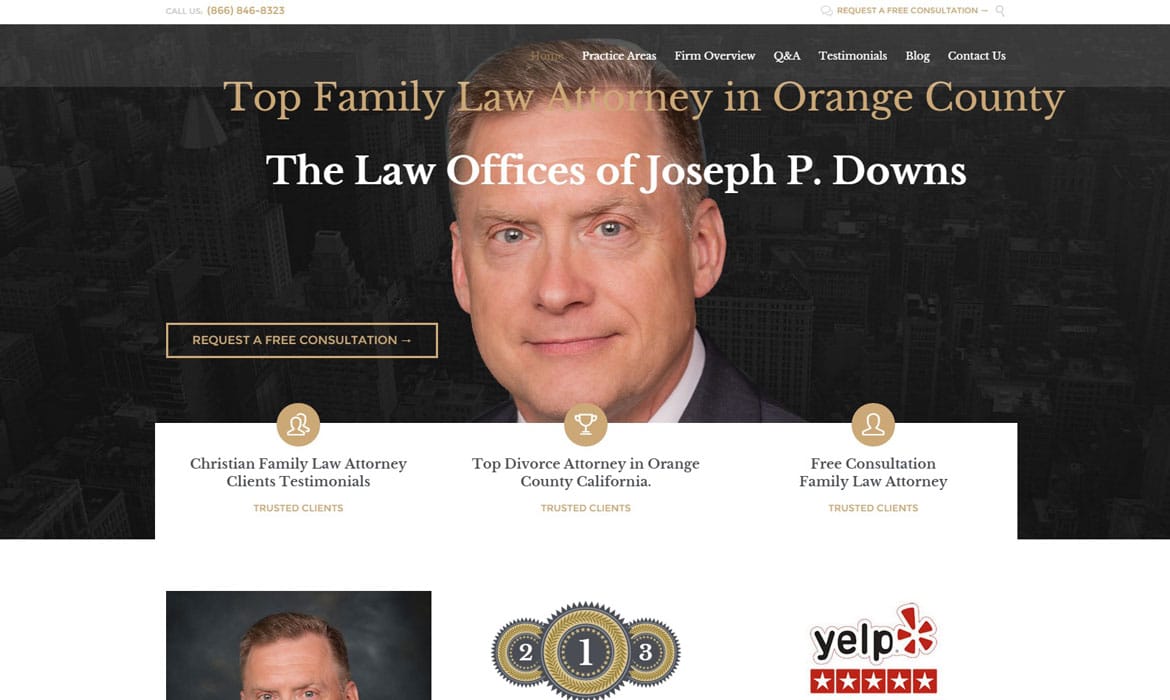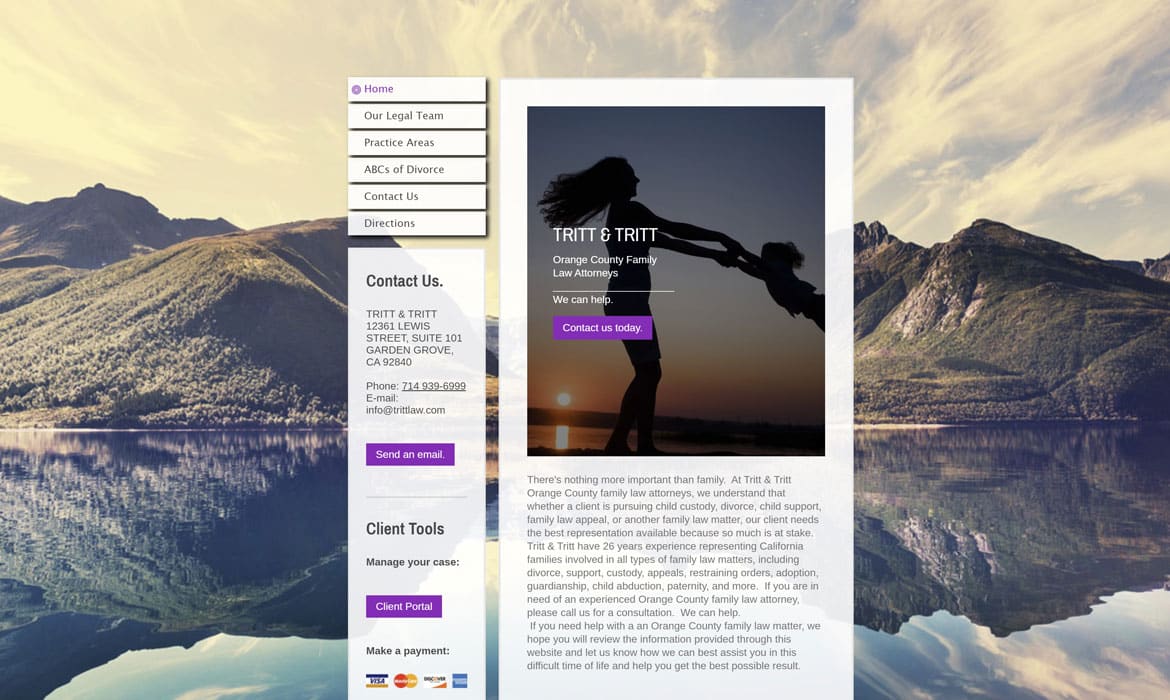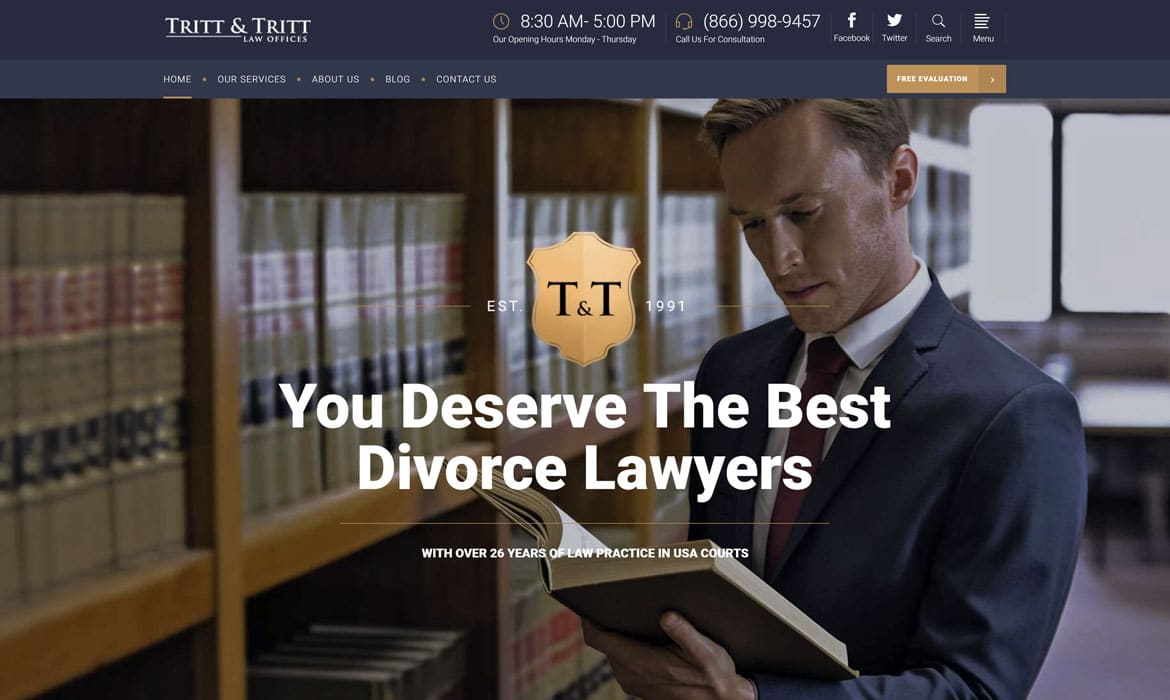 Personal Injury Attorney Website & Marketing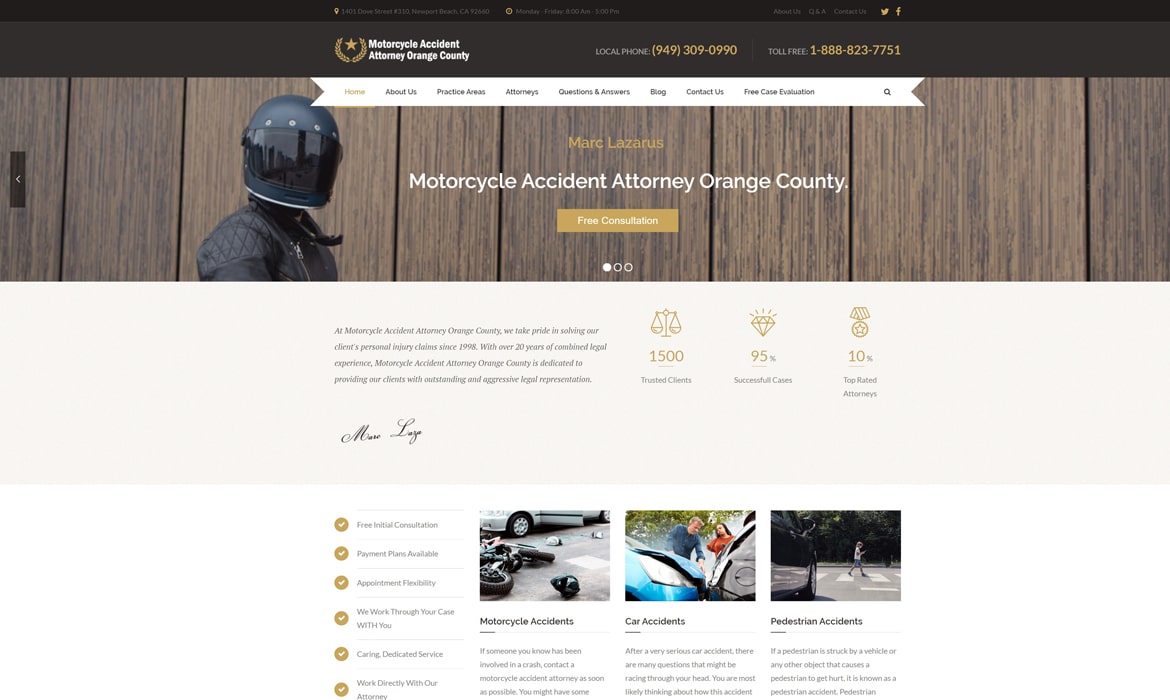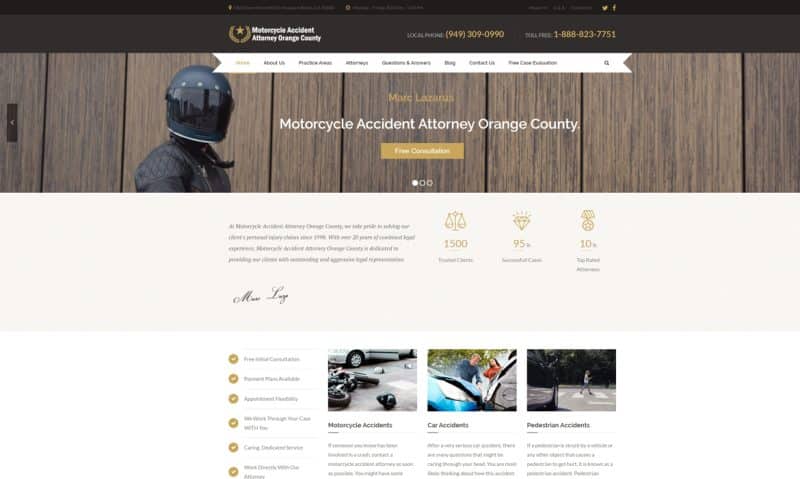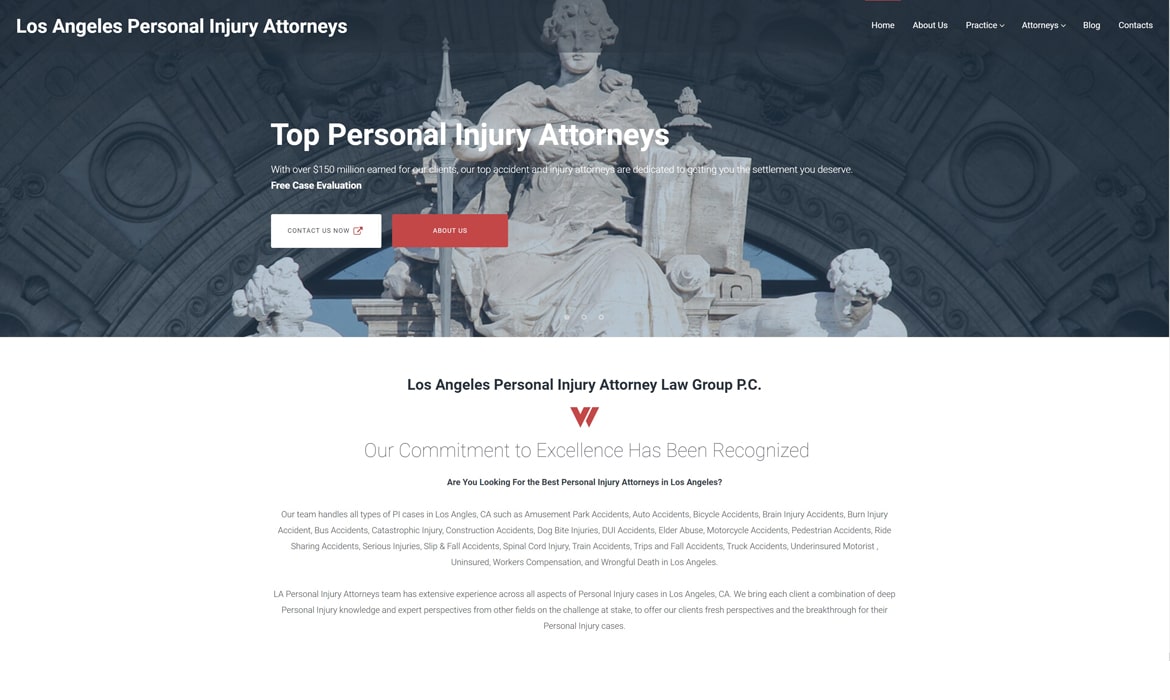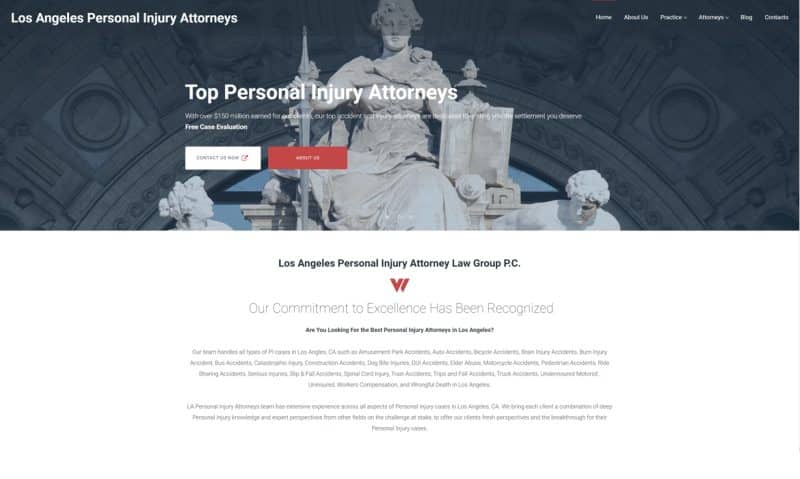 Probate Law Attorney Website & Marketing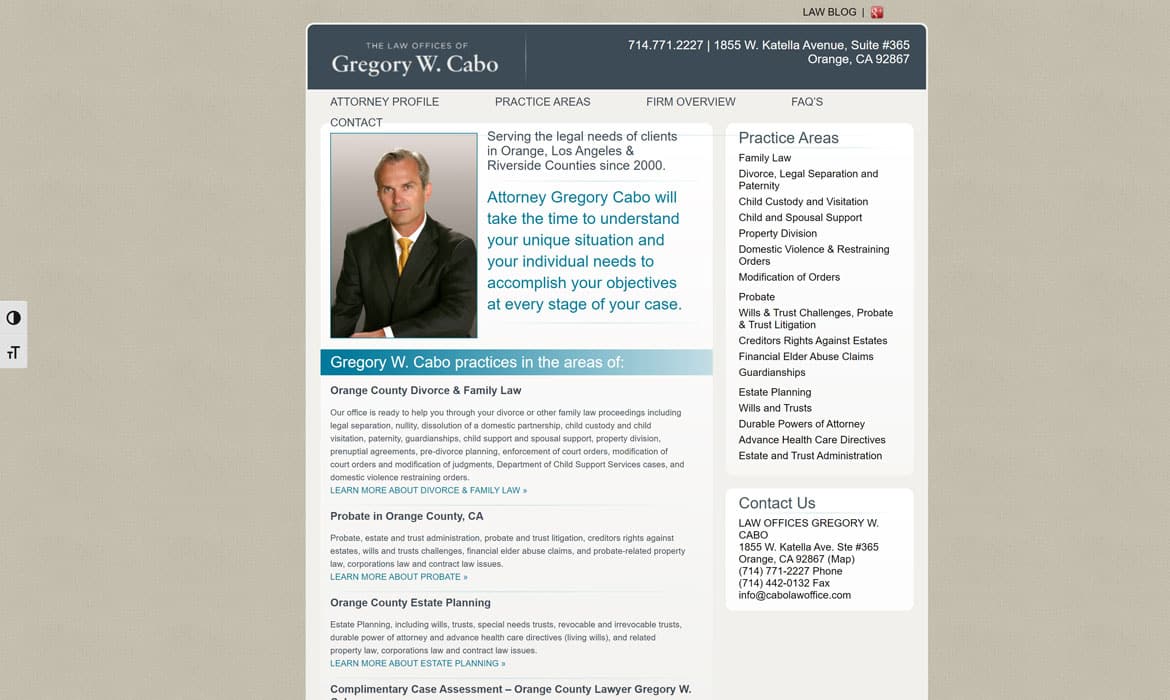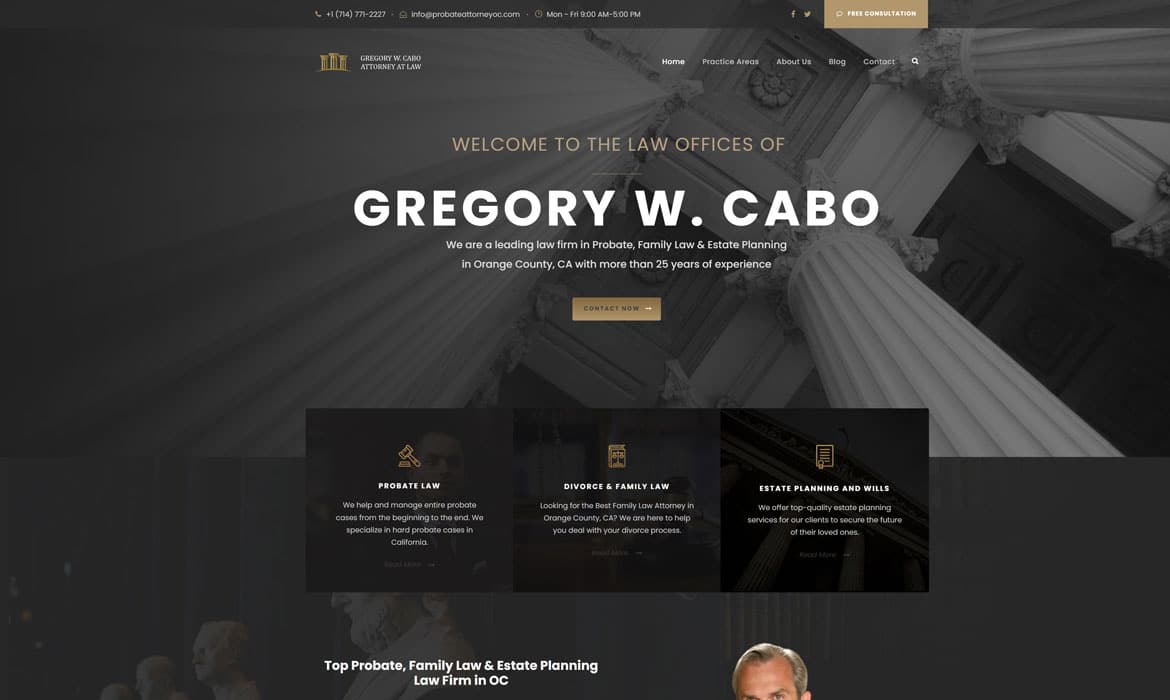 Project Brief
Search Engine Projects offers law firm marketing for local attorneys and lawyers in the USA. As more people use the internet for searching about legal matters, Internet marketing is a crucial lead generation channel for attorneys.
The Challenge
A local estate planning attorney, who was looking to increase the number and quality of the clients from local cities in Orange County, California. Search Engine Projects team offered a new website and start to position the website under "Estate Planning Attorney Orange County" and other important keywords on Google and other search engines.
The Solution
The project started by creating new content and removing all the broken links and disavowing links from Google. Adding relevant content to the website, writing informative and useful articles. Improving Social Media Marketing by posting relevant and informative posts about estate planning issues and news related. The number of visitors increased by 125% after three months. The number of calls increased from 10 calls to 22 in the same time frame.
Attract More Clients With 11 Effective Law Firm Marketing Techniques
The legal industry is changing dramatically. Despite some changes, law firms still do not have the time to set up a proper budget for law firm marketing purposes and end up spending more than they should on it. There is no denying the fact that marketing has become an integral part of any industry.
Many law firms are failing to generate new leads on clients due to poor marketing strategies. The absence of a proper online presence and low-quality websites are the main problems.
Such legal firms, need to be more strategic when it comes to establishing a marketing plan for attracting new clients. They need to be more effective than ever in their approach to getting new caseloads and clients.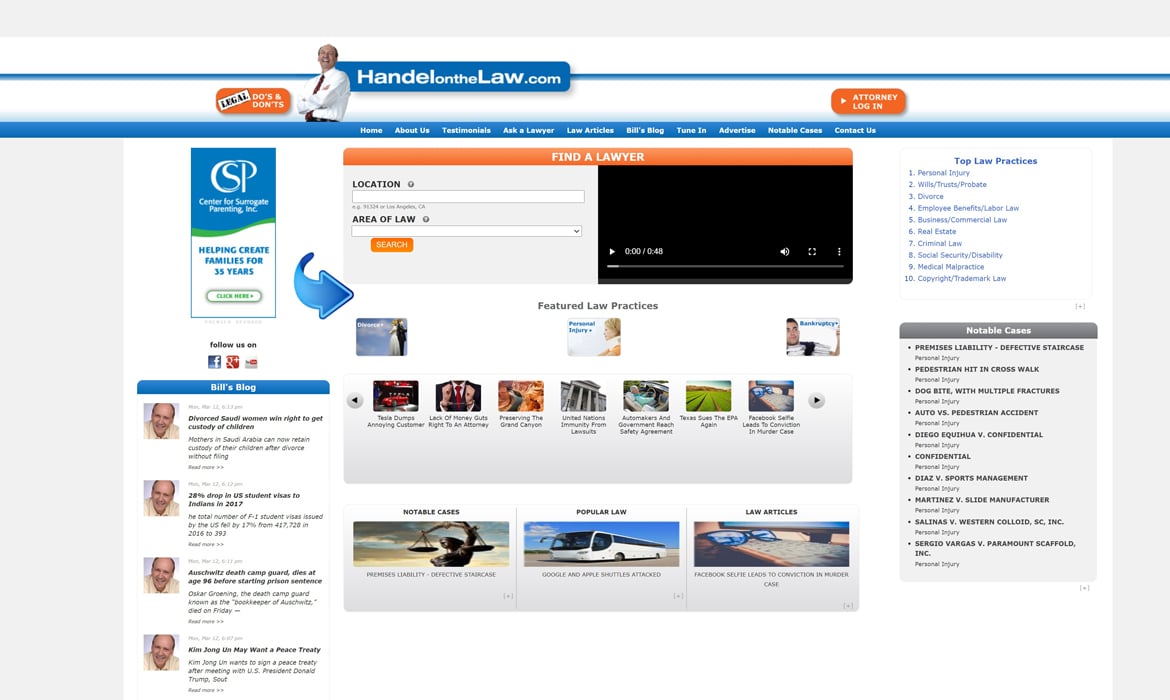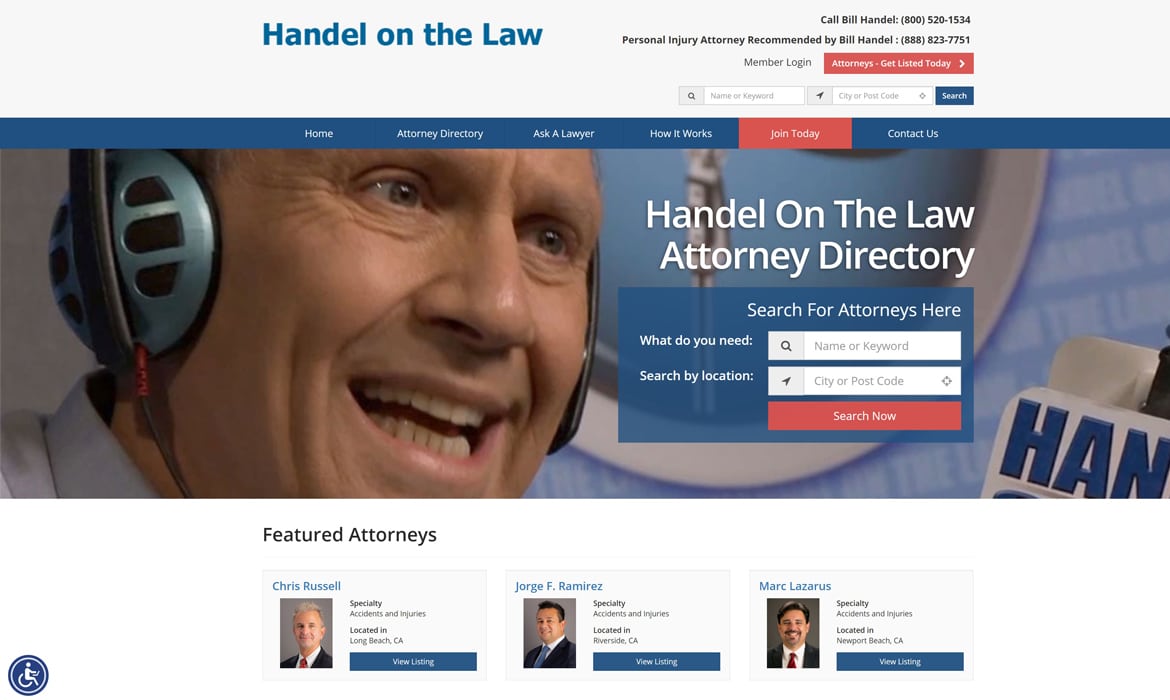 11 Effective Law Firm Marketing Techniques to Enhance Attorney Online Presence:
To acquire a competitive edge in the law firm market, it is necessary to draw up an intelligent plan that establishes the firm as a brand online and spreads the word about its work. Law firms rely heavily on their cases and their success in court. They must market that resourcefully and make it work for their benefit.
What could make an attorney website stand apart from the rest of the law firms?
Well, take a look below at the 11 marketing techniques to attract new clients.
1. Analyzing Data
Analysis of existing data not only allows us to identify the weakest link but also successfully evaluate past efforts. Assemble data and reports from various outlets to develop an insight into where work is needed. It must be understood what is required the most when it comes to law firm marketing.
a. Is it the website that is failing to garner any interest?
b. Is it the online rankings?
c. Are the clients able to find the website online?
Assess all such factors and then go on to strategize the next move.
2. Use marketing resources
It is essential to look for outside resources to help with law firm advertising. While it is easy to set up a website; ensuring that the website receives maximum exposure, is a different story altogether. To receive quality traffic, an attorney website needs to keep up with the recent trends and techniques of internet marketing which demand expertise and knowledge. Outsourcing the work to a professional law firm marketing agency will ensure that the marketing needs are well taken care of. They will be able to generate a responsive and easy update of the website in no time.
3. Choose a mobile-friendly law firm website design
Many law firms are technologically challenged and this is true when it comes to their websites. With changing times, law firms need to keep their websites updated, especially when smartphones have taken over the online world. People are more inclined to search for an attorney's website or access the website on their phones rather than on a laptop or computer.
In conclusion, an attorney's website needs to be mobile-friendly. It needs to ensure that the clients can navigate through the site easily on their phones and contact the law firm or download any forms required without any hassle.
4. Create and update content consistently
As important as creating a law firm website, is creating new content. Crisp and fresh content is required regularly. Fresh content means that Google will prioritize the website. This means that with updated content, the website will experience better rankings compared to others.
5. Upload intelligent content
Intelligent content is the key to the success of the law firm's marketing strategy. The content should be familiar to the clients and should relate to some problems that they might face. Intelligent content is defined as something which is:
adaptable
reusable
discovered easily
structurally rich
reconfigurable
categorized semantically.
6. Utilize various platforms for marketing
It is essential not to stick to just one channel when it comes to marketing. Utilizing all channels will enable the law firm to exercise its influence and attract new clients and caseloads.
A law firm needs to connect with its potential clients, and one way to do so is by utilizing multiple focus areas. For example, there are multiple ways through which it can attract new customers and all of them correspond to each other's success. A law firm can use paid ads in search engines and social media channels.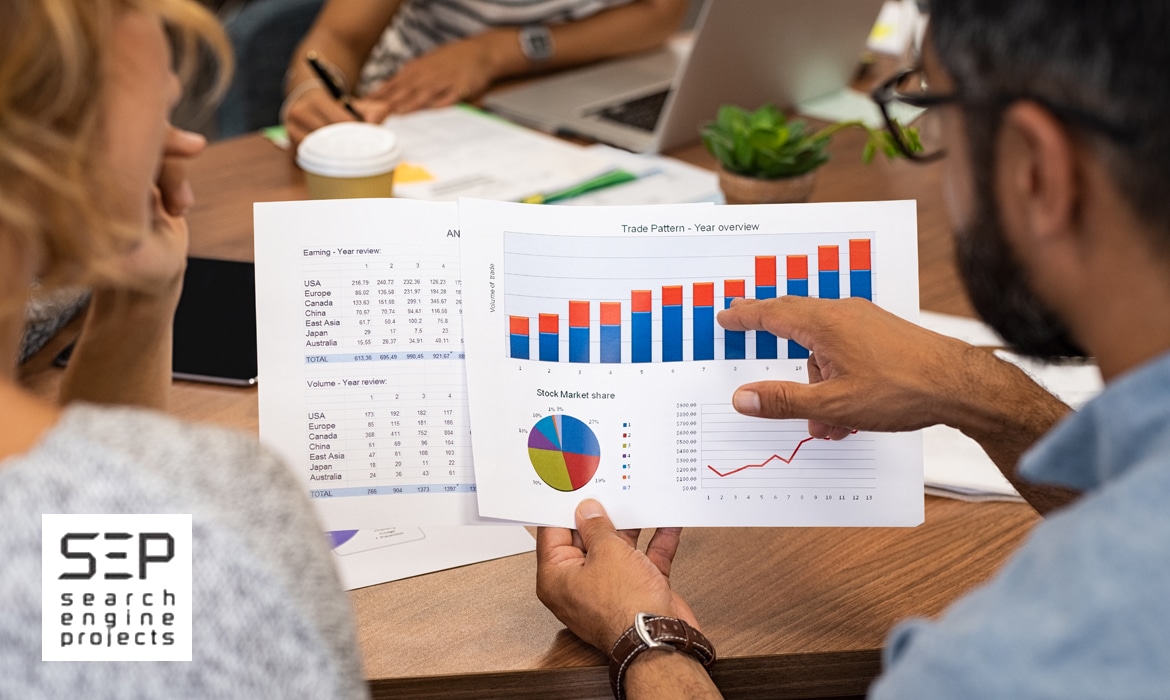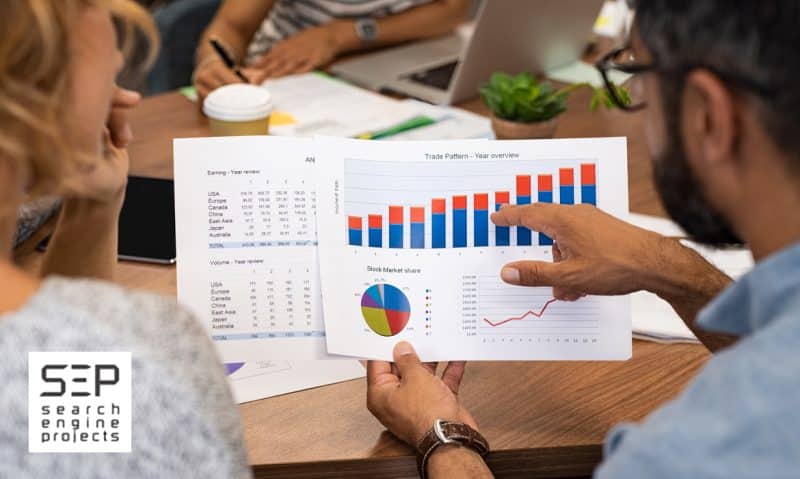 7. Marketing the law firm as a resource
Use videos, infographics, and great content to market the law firm as a brand. The more various communities online hear about it, the better are the chances of generating new leads. The creation of rich, resourceful content is the first rule for law firm advertising as people are more likely to trust it based on that.
Also, insert facts and substantiate them. Have previous clients testify on the law firm's behalf. In short, market the firm and its services as a resource to potential clients.
8. Measure the marketing efforts
It is needed to evaluate practices periodically. A marketing strategy has no value if one does not assess it from time to time. It is needed to assess whether the strategies, money, and time invested are generating any value. This will allow evaluating exactly what has worked and what did not. It will also enable the firm to figure out the weak parts of the marketing plan. The measurable data will be:
Resource downloads
Blogs
Website hits
Social media response
User experience
9. Understand social media and conversion rates
In order to change and be a pioneer in the legal world, understanding and mastering social media and conversion rates is essential. Reaching out to existing and potential clients on Facebook, Twitter, Instagram, and LinkedIn is an important step for any law firm marketing. Developing effective social media strategies gives the law firm a high conversion rate and generates more leads faster.
10. Focus on the target audience
When developing an effective law firm marketing strategy, it is needed to concentrate on the target audience. This is especially relevant in the legal world as an attorney would like to appeal to certain communities or ethnicities. It also depends on the type of law that a law firm practices and other various factors.
11. Choose a professional law firm marketing agency
If one wants to cut back on all that hassle and predominantly wants to concentrate on practicing law, then hiring a law marketing agency is one of the most important ideas.
Search Engine Projects is one such agency that can help attorneys and lawyers develop effective marketing campaigns that will further allow their law firms to grow. Regardless of whether they have a website or not, these professionals will help attorneys build their brand with effective law firm marketing strategies that will allow them to expand exponentially.
Attorney Marketing Tips To Grow the Law Firm
The success of a law firm, like any other for-profit organization, is hinged on the success of your marketing efforts. There's no denying that cash flow is the lifeblood of any business. Therefore, your job as a legal practitioner doesn't end with acquiring the knowledge and skill needed to represent a defendant successfully. It goes beyond having the wisdom to offer advice on the pros and cons of certain critical life decisions. 
Unattractive as it may sound, you need to learn marketing too!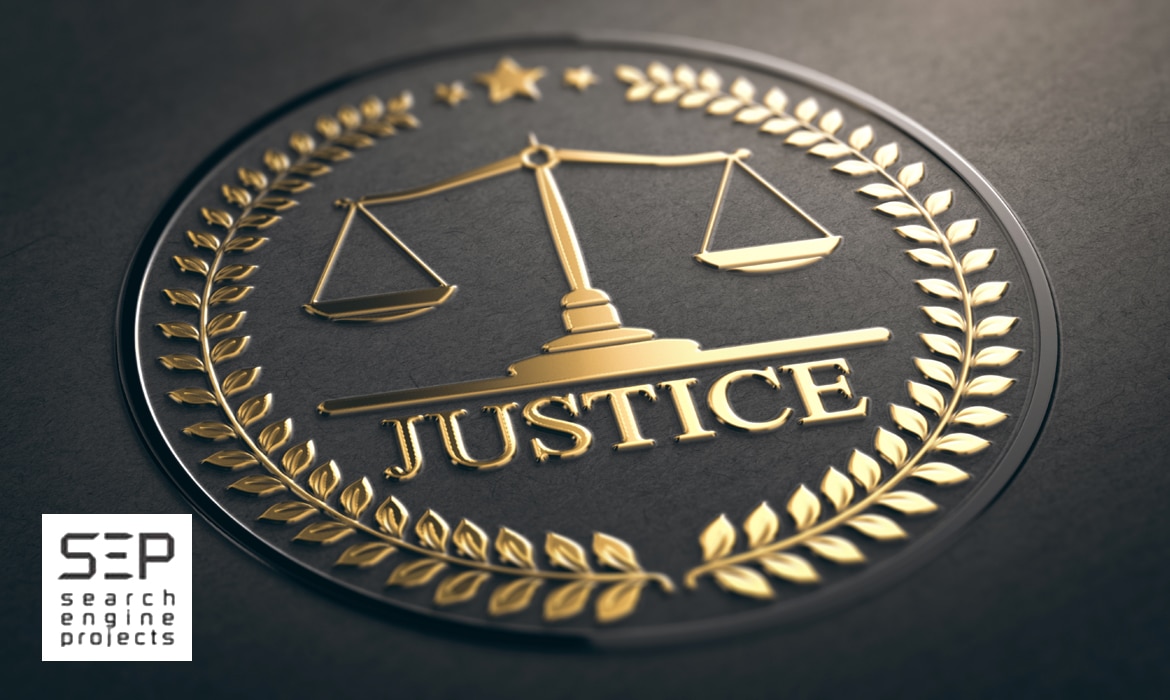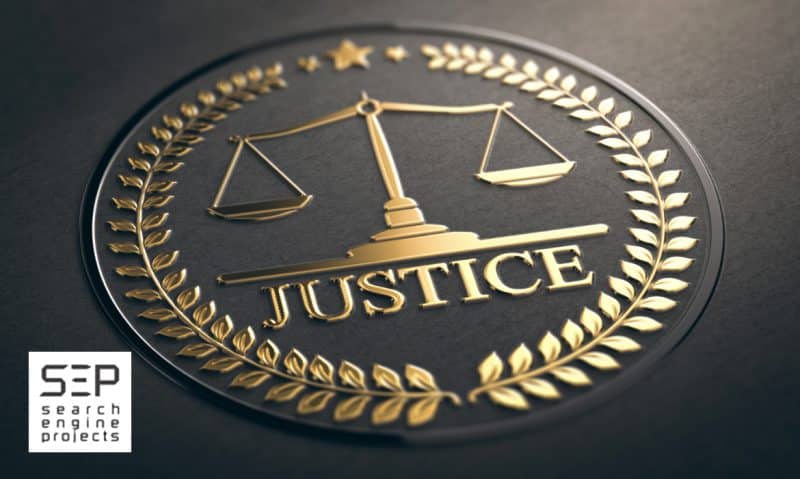 What is marketing?
If you're typical, then you believe marketing is just another advertisement word. You couldn't be more wrong. While the ad is incontestably an essential part of marketing, it is not all there is to marketing. 
Consider your automobile. Your car's engine (the heart of the automobile) is a critically important element in your vehicle. But it's all that your vehicle needs to function. Just one deflated tire, and you're grounded. 
Do you think this illustration is so much of a stretch? Think again! Because in marketing, advertisement isn't even the engine. It's not the heart of marketing efforts. It's more like the tires or the axles; shocked?
Marketing cuts through the entire business process. This process includes concepts like developing, communicating, and delivering value to customers. 
There are several tactics involved in marketing and it is why you need to consult with a law firm marketing agency before undergoing a fruitless investment of your resources in ill-marketing efforts.
The Challenge of Intangibility
The challenge of intangibility is perhaps the most significant challenge that makes the sales of services such as attorney marketing difficult. The nature of attorney services makes it difficult for a purchaser to access its value and quality. The worth of service offered isn't fully appreciated until the services have been delivered. This is one place where commodity sellers have it easier.
Whenever a client needs a service provider, he assumes a high level of risk and therefore tends (and need) to be more critical in their hiring decisions. It would be too late for a client to change his solicitor after he has lost the case. The ideal client wants to make sure that they are getting the best service their money can buy.
This challenge; however, isn't impossible. As part of your marketing endeavors, you must ensure that you focus excessively on building trust with your potential clients. 
What can you do to build confidence with your audience? 
Below we share 9 law firm marketing strategies that you can use to increase trust with your audience and grow your firm. Shall we?
1. Start With Clarity
You must be crystal clear and what your firm seeks to offer your clients and how this service is unique compared to what they'd find in other law firms. In marketing terminologies, this is called the Unique Selling Proposition (USP). Defining your USP is one of the most important decisions you'll ever make for your firm.
It sets the tone for just about every other thing you'll do, especially in marketing. It defines who your target customer is, where they can be found, what age group they fall into. By clarifying your value proposition, you've laid a strong foundation for your marketing success.
2. Look Good – Brand Your Firm Excellently
We've already discussed that the problem of intangibility that invariably makes the marketing of attorney services more difficult. This situation makes branding all the more important. Excellent branding is a valuable tool in earning the trust of a potential client. 
Why should any right-thinking client choose a firm that presents itself as mediocre?
A meticulously selected brand name and superbly designed company logo, letterhead, etc. are perceived by clients as intelligence, ingenuity, credibility, and superiority. When a brand has an outstanding look, it already has an edge in today's increasingly competitive market. It's safe to say, if your firm doesn't communicate excellence in this regard, you don't stand a chance.
Maybe your firm looked good in the past, take a close look now and be sure it isn't due for a rebranding. Pay attention to your company's corporate identity.
3. Become a Subject Matter Expert
This point is similar to the first. The emphasis here is that you focus on offering specialized services. 
Which one are you? Injury law, impaired driving, intellectual property law, or a women's divorce specialist? 
The fundamental belief is that when you specialize, you amass the knowledge that enables you to render more outstanding services relative to a competitor who is more of a jack-of-all-trades.
Since clients want the best representation possible, they often pay closer attention to organizations that have positioned themselves as experts. 
Becoming a thought leader in a field makes you more attractive to clients. Use your skillset as a lead generation tool.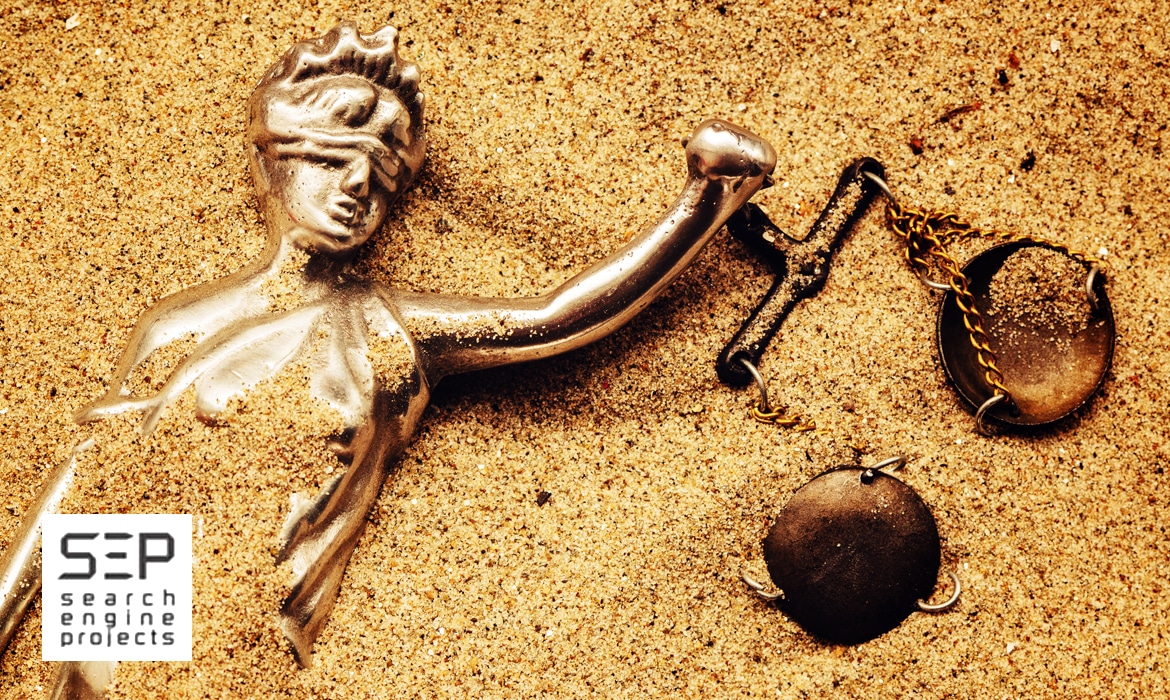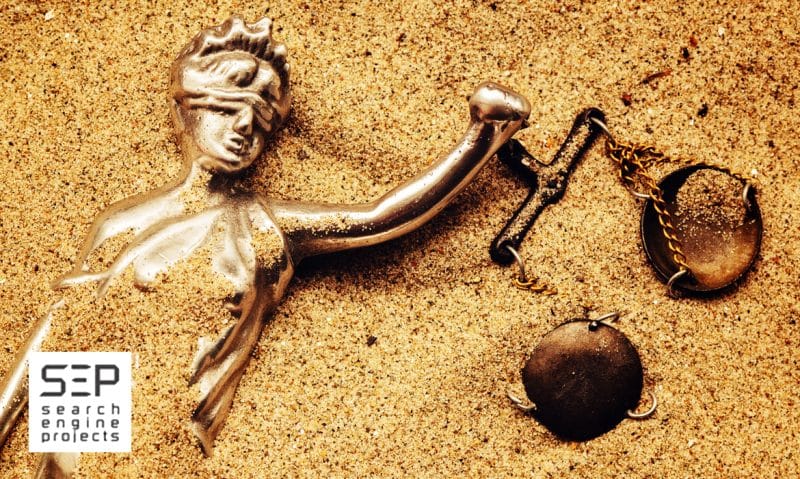 4. Word-of-Mouth Marketing
If you've focused excessively on delighting your clients and building close and valuable relationships with them, word-of-mouth marketing becomes almost automatic. Clients would be glad to refer you to friends and family who may need your services.
The beauty of this is that their testimonial of a wonderful experience with you makes lead conversion a lot easier. There's arguably no tool more cost-effective in getting new customers than word-of-mouth marketing.
It's important though you don't shy away from asking your clients to refer you to their friends. It helps if you refer them to others also.
5. Get A Quality Website
A website helps with building brand awareness and trust with potential customers. A quality website convinces visitors to choose you. Useful components of a website include information about your USP, awards you won in the past, client feedbacks, critical people in your firm, an about us section, and the firm's contact information.
To stay offline would be lethal not just to the growth of your firm but to its very existence, so don't underplay the value of being online.
Your website should have a blog section that offers appealing, valuable free legal assistance in the form of short articles or videos. You could also share these so-called freemiums as gated content.
You exchange relevant content for your visitor's contact information- name, email, and so on, which are invaluable for email marketing targeted at converting potential clients.
If you are willing to offer valuable information for free, it's only a matter of time before you have a large clientele.
6. Invest in Search Engine Optimization
More often than not, the first place people look for anything these days is online. Search Engine Optimization (SEO) is a continuous series of processes that help your website rank higher in search engines. 
When was the last time that you went past the first page of Google? 
You're not alone. Research reveals that more than 70% of people don't go past the first page of Google.
Using specific keywords in your website's blog content instead of loose generic words would ensure that you rank higher in a Google search. Similarly, signing up for Google My Business also helps increase your online visibility to potential clients.
Online, visibility is crucial, and so your goal is to rank high so you can increase traffic to your website. Digital marketing is a technical activity. As such, we recommend that you consult with an attorney marketing agency.
7. Social Media & Email Usage
Social media is an excellent place for lead generation. In most countries around the world, more than 70% of the eligible population is already on social media. And for emails, the percentage has risen to over 90%. It's vital that you carefully consider which of the platforms you want to join. Keep in mind that the deciding factor should be where your target customer would be found.
But beyond lead generation, social media helps you keep your firm at the forefront of the mind of existing clients. It also keeps them updated on new developments and milestone achievements of your firm. It could be cases won, awards received, or even links that redirect to your blog posts.
Social media allows you to be a little less formal in your communication. It's not a bad idea to communicate with a bit of humor once in a while. While the tone of your content must reveal professionalism and expertise, keep in mind that you're not in court.
8. Targeted Ad Campaigns
One of the many benefits that the online world and social media offer businesses is the ability to do advertisement that is targeted with a laser-like focus on your ideal customer.
You can run ads that are optimized to be seen by customers that fit your precise customer profile.
With Google Ads, for instance, your firm will be shown to users searching for specific queries that are related to your expertise.
9. Participate in Community Development
Companies are embracing the triple bottom line of social, environmental, and financial profit. Empirical studies have shown that clients are more willing to do business with organizations that are concerned about the well-being of everyone.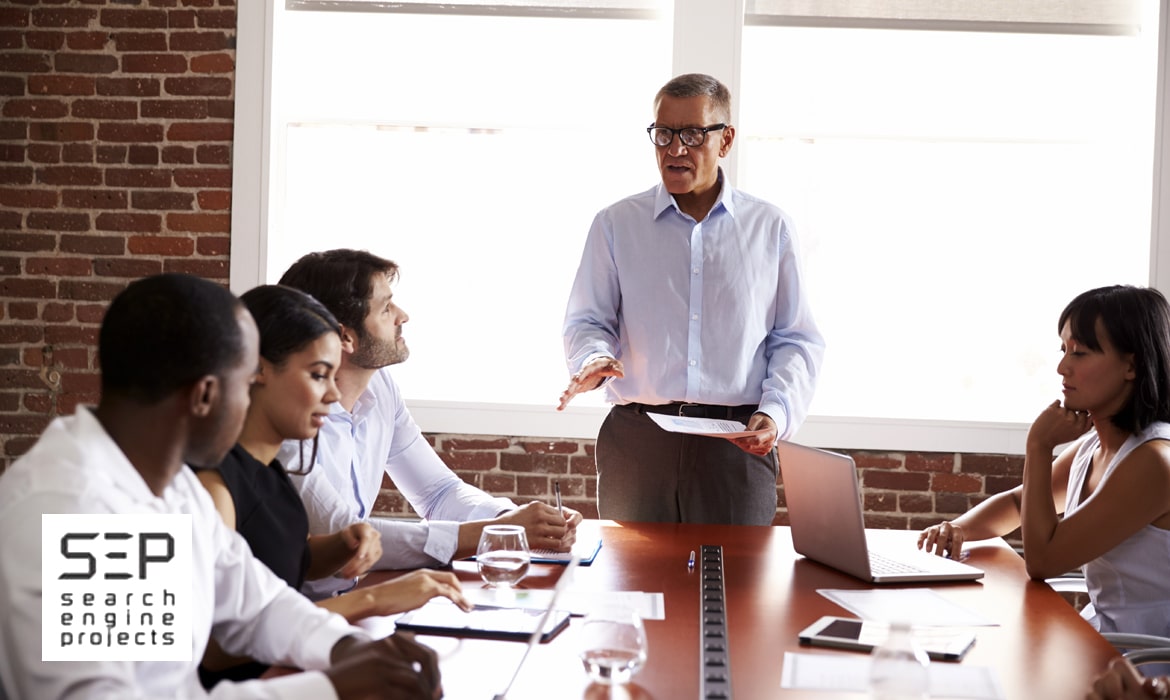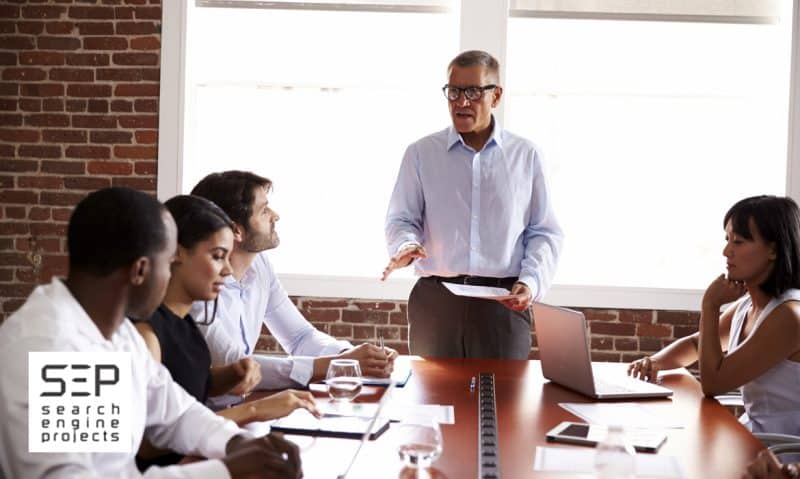 It pays to be kind. Make sure to share your efforts in community development on your blog and social media handles.
In Summary…
As a service provider, your marketing focus should be on how you gain the awareness of clients and trust so that they can choose to do business with you. The internet offers many different options for achieving your sales and marketing goals. Most importantly though is that it takes a skilled law firm marketing agency for you to make the most of your law firm's success.