Do you know 96% of the population looking for legal help use Google and other search engines to find the best lawyers in their area?
74% of clients schedule a visit to the law firm after checking the website. 
The above statistics tell the importance of a solid digital presence for a law firm. These law firms have started embracing marketing techniques to boost their online presence. So, what can you do to get your legal practice listed on the top of the search engine? 
The goal of any law firm is to secure the first rank on Google as one of the best ways to get noticed by their clients. This post will show you how local SEO can help give your law firm the attention it needs.
Local SEO for Lawyers
Local SEO means optimizing your content and website for your specific area. For example, if you are serving people in New York, you can optimize your website for the search terms like "top law firms in New York." 
Local search is a crucial component of your marketing strategies since most lawyers serve people in specific areas.
Moreover, it is easier to compete for keywords for a particular state or city than generic keywords. You will find thousands of websites ranking for "the best lawyer," while only fewer law firms use keywords like "best law firms in Indiana," that's the power of local search. Here are a few vital elements of local search you need to know.
Website Optimization 
You need to attract local traffic – people looking for lawyers in their states or city. For that, you need a fast, functional, and SEO-optimized website that offers smooth navigation and a seamless user experience. For lawyers who don't already have a website, it is time to build one from scratch. The rest of you need to optimize it for on-site and technical SEO. 
So, what exactly is website optimization, and how does it help?
For starters, an optimized website gives your audience the best browsing experience. A few ways to optimize your website for search engines are fixing broken links, improving its loading speed, optimizing your website content and titles, and keeping the interface simple, and engaging. As a result, a website optimized for search engines is highly likely to get indexed quickly. Plus, these websites get a higher rank on Google, Bing, and other search engines.
Mobile-Friendly SEO
63% of paid ads clicks were reported in the United States in 2018, out of which 56% were made from mobiles, shows a report by Statista. This suggests that a large number of people are using smartphones for Google searches. Google prioritizes its users' experience, which is why it has made it mandatory for all website owners to make their website mobile-compatible. It allows people to navigate your website on smartphones. 
Check Law Firm Reviews
According to Reviewtrackers report, around 83% of people check lawyer reviews before looking for an attorney or law firm.
Around 70% of Potential clients are willing to go to an attorney's office in a less convenient location if that attorney has better reviews and higher ratings than legal professionals who are closer to home.
Content Marketing
For a law firm, content is one of the few ways to educate people about the services you offer, your license, education, past work experience, accomplished products, areas you specialize in, and how clients can get in touch with you. Your content also attracts the attention of your target audience that searches for law firms using area-specific terms. 
Content optimization for local keywords means researching the top local keywords used in your industry and placing them strategically throughout your content. It must be in the titles, meta-description, headings, and content. Tools like SEMrush and Moz allow you to research the high-ranking keywords for a law firm.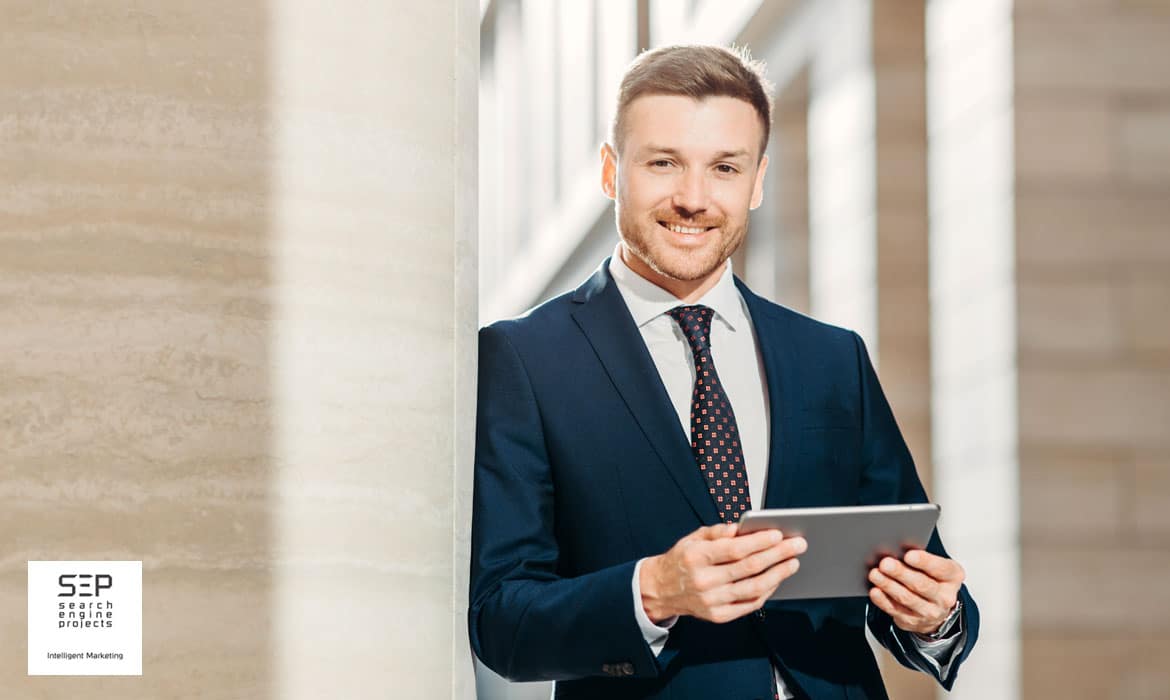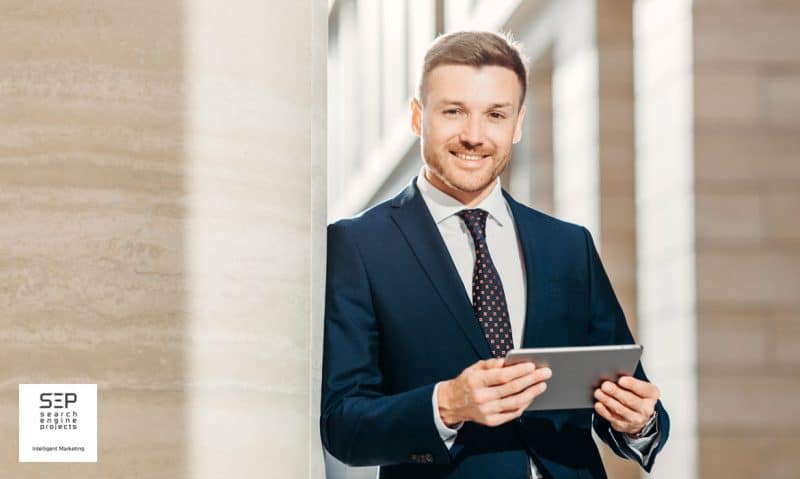 Let's say your law firm offers corporate law services in Las Vegas. So, your target keywords must be "top corporate lawyer in Las Vegas," "best attorney in Las Vegas," "corporate law firm in Las Vegas," and more. Insert the local keywords naturally in your content to rank higher.
To optimize your website and content for keywords, you can post informative blogs that educate your prospects about the importance of corporate law and what you can do when there is a dispute among partners.
Google My Business
Google My Business ranks your company in Google Maps. The tool is free to use and is one of the most effective ways to show the details of your practice to your audience. These include the operating hours, services offered, location of your firm, contact information, photos, and website URL.
To get a better idea of how it looks, search for any local-ranking keywords on Google and check the first three listings. Next, check their Google My Business page to know the information they have displayed. Some companies also have customer reviews and ratings, enhancing their profile and making them look more credible to their target audience.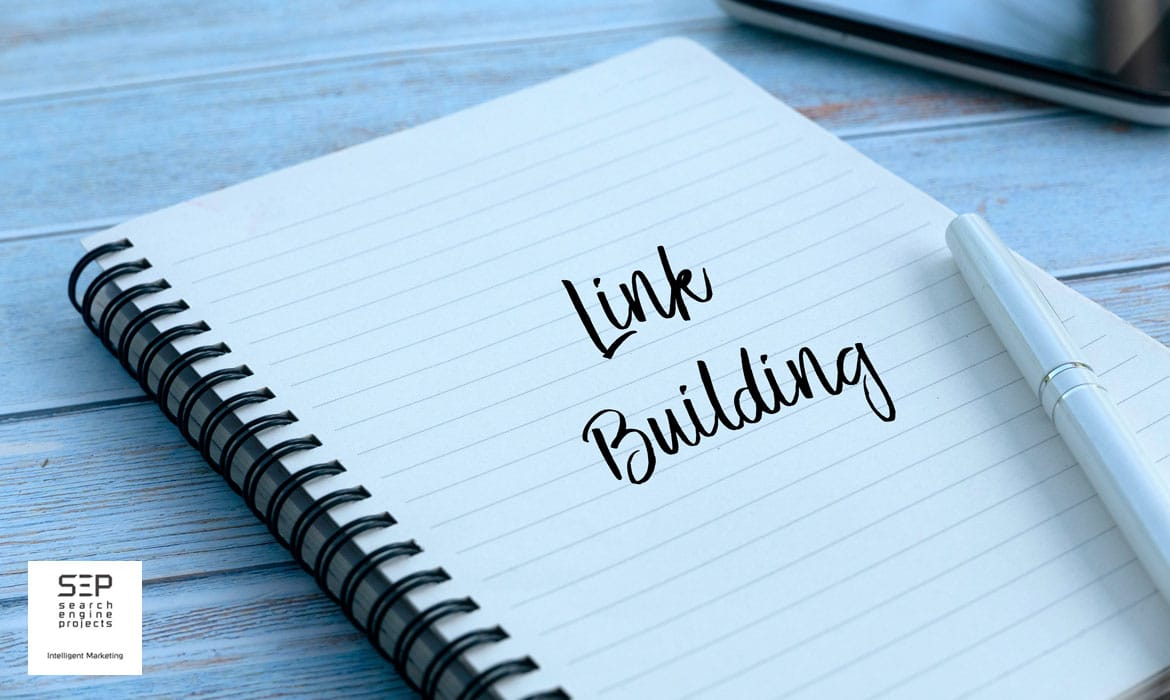 Link Building
Google ranks your website based on your domain authority and other factors. Domain authority is a search engine ranking score developed by Moz. The more websites linked to your website, the higher it ranks on Google. On-site SEO alone does not bring the best results. If you want your audience to find your site easily on Google, you need to get backlinks from reputable, high-authority websites and directories. Not only does it improve your local ranking, but link building brings organic traffic to your site.
For link building, you need to target only high-authority websites that follow white-hat SEO practices and are ranked high on Google. The easiest way to get backlinks is by posting guest blogs on other websites in a similar niche. Write an informative article for a website and insert a keyword that suggests your website as a reputable law firm in the area and insert your backlink in the keyword.
Conclusion
In this digital age, it has become easier for clients to search for lawyers in their area. All they need to do is type "business law firms" and other similar keywords in Google's search bar, and they will get many results. The above SEO techniques will help lawyers and attorneys secure high-rank websites in the search engines increasing law firms' website popularity and making them appear as reputable brands in their cities.
If you are looking to have a fully optimized law firm website, please contact us at (888) 669-6961 to help you