OUR MISSION IS TO IMPROVE THE NUMBER AND QUALITY OF YOUR CLIENTS
Search Engine Projects' organizational impact is based on the givers gain philosophy by attracting, engaging, and delighting clients to grow their business that provides value and builds trust.
We do business humanly and helpfully. We are here to help others to achieve their business goals.
Search Engine Projects is a local digital marketing company that helps small to large companies in Orange County, Los Angeles, San Diego, and Riverside County. As a top digital marketing agency in Southern California, Search Engine Projects offers services such as social media marketing, SEO, PPC management, website design, website development, website translation, and web analytics. Additionally, the company delivers phone calls and website position reports, and competitive analysis. It follows the website usability standard by checking all images, content, and codes. Search Engine Projects has received certifications from Google, Bing, and Yelp.
As a top digital marketing firm,  Search Engine Projects (SEP) offers search engine optimization (SEO), search engine marketing (SEM), website design, localization, social media marketing, web analytics, and website usability for many clients in Southern California and nationwide.
We Deliver What We Promise, We Promise What We Deliver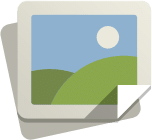 Fact-Finding
We listen, We record, We measure Offer Online Competition Analysis
Understanding the problems
We take an in-depth look about your business model by asking questions, evaluating the facts, and checking competing websites.

Solution Options
Offer affordable online marketing solutions that work.
We Build, We Test, We Evaluate
We deliver proper solutions on a specified timeframe and budget. We are 100% here to support our clients.

Reporting
We deliver website position reports and phone call reports
We provide reports that make sense
We help you measure your online marketing success. We provide reports to help you make the right decisions about your business.
As A Local Digital Marketing Agency, We Have Helped Clients Nationwide.