OUR MISSION IS TO IMPROVE THE NUMBER AND QUALITY OF YOUR CLIENTS
We Deliver What We Promise, We Promise What We Deliver
The Right Tools. The Right Solution.
We find the right tools for your problems. We build turnkey solutions that work.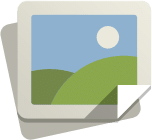 Fact-Finding
We listen, We record, We measure Offer Online Competition Analysis
Understanding the problems
We take an in-depth look about your business model by asking questions, evaluating the facts, and checking competing websites.

Solution Options
Offer affordable online marketing solutions that work.
We Build, We Test, We Evaluate
We deliver proper solutions on a specified timeframe and budget. We are 100% here to support our clients.

Reporting
We deliver website position reports and phone call reports
We provide reports that make sense
We help you measure your online marketing success. We provide reports to help you make the right decisions about your business.
As A Local Digital Firm, We Have Helped Clients Worldwide.
We Thrive Ourselves On Creativity, Intuition & Determination.
Search Engine Projects team are here to help you achieve your online marketing goals.
We Are Creative
We build websites that work, increase the number of new calls, and bring in potential clients to your business.
We Have Intuition
We work with you to offer SEO, Social Media Marketing, Web Usability, Website Development and other Digital Marketing services.
We Are Determined
We deliver what we promise on a specified time and budget. Work with us to see the results you have wanted for so long.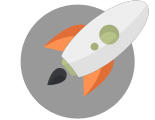 We're Here To Help Your Business Blast Off!
Through Teamwork, Innovation & Sheer Determination