What is Search Engine Optimization (SEO)?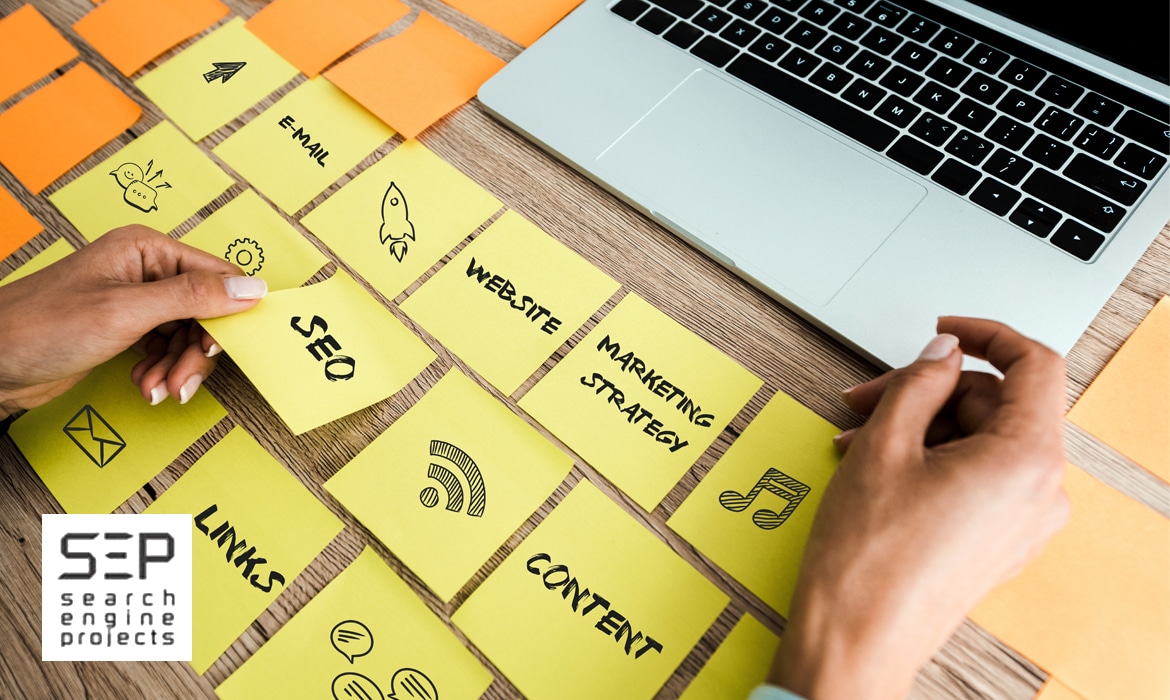 Search Engine Optimization or SEO stands for getting organic traffic by positioning a website on the top search results page of major search engines such as Google, Yahoo, and Bing.
Search Engine Projects (SEP) provides tailored, SEO strategic planning using white hat Search Engine Optimization (SEO) methods:
On-Site Search Engine Optimization
Off-Site Search Engine Optimization
On-Site Search Engine Optimization or On-Page SEO is a series of corrective actions that website developers and website designers should consider following if they are looking to see their websites in the proper positions in search engines such as Google, Yahoo, and Bing.
At Search Engine Projects, we build our clients' websites based on the latest On-Page SEO methods.
Online SEO methods start at the beginning of the website development process. Some of the main factors are
Website links name conventions
Quality content
Naming all images and pictures and adding tags
Expert SEO companies also fix all the pages title, and description tags based on the relevant content on the pages and keywords that you are looking to receive positions in Google, and other search engines.
You can contact us to improve your existing website in different search engines.
Off-Site Search Engine Optimization is also considered to have many crucial factors for a website to receive a high position in search engines such as Google, Yahoo, and Bing.
"While we don't know the full algorithm Google uses to rank content, data from our Search Engine Ranking Factors study show that off-site SEO-related factors likely carry more than 50% of the ranking factor weight."
Some of the Off-Site Search Engine Optimization services are:
Link Building (Backlinking and Inbound Linking)
Keywords Analysis
Directory Submission
Press Release
Website Competitor's Analysis
If you are looking to evaluate your website, please contact us and we offer this $500 service for free.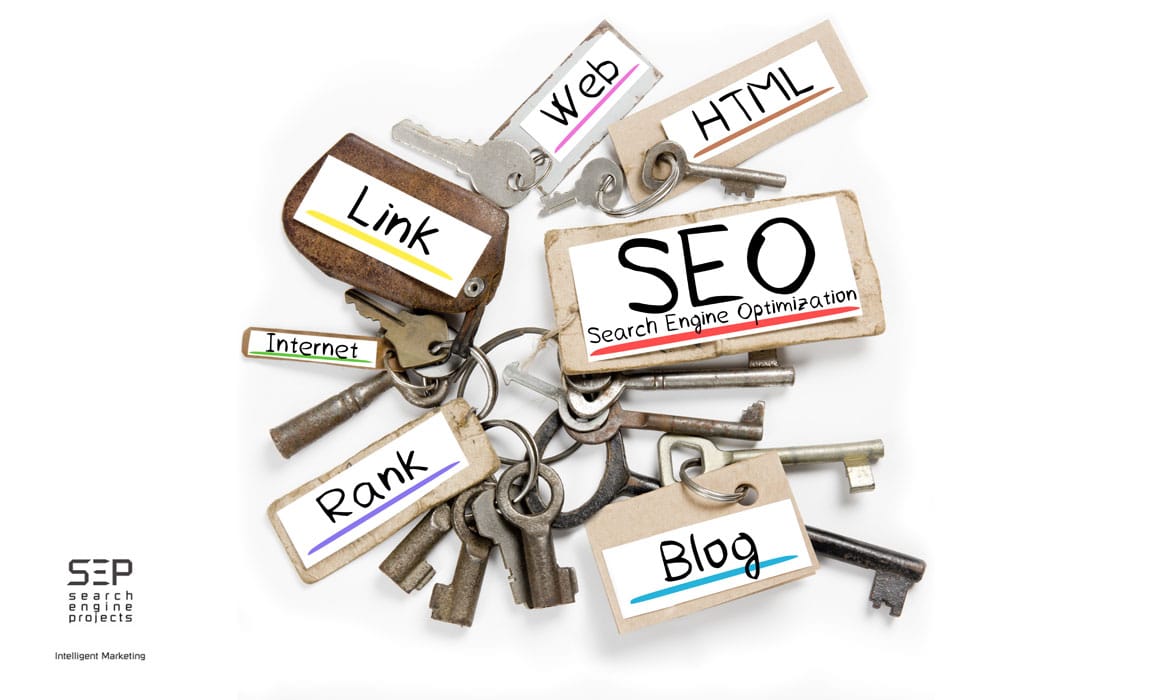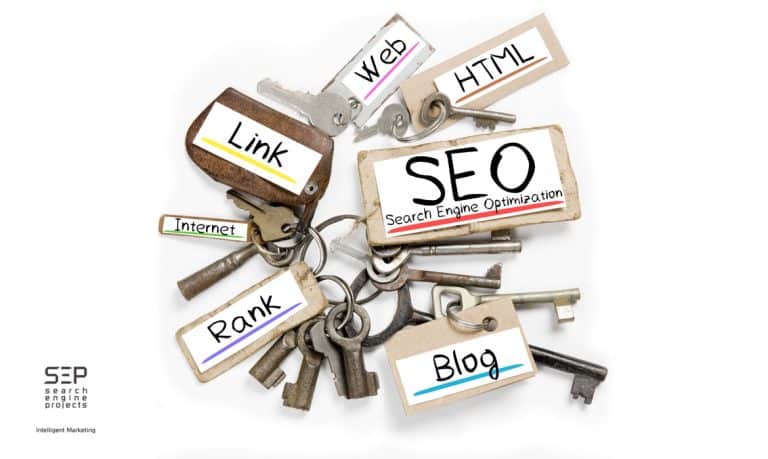 Search Engine Optimization Tips:
If you have a business website or a blog that you want people to be aware of and find easily, you need to ensure that your website is search engine optimized.
Search Engine Optimization (SEO) is a technique that SEO experts use to make sure that your website ranks highly in search engine results.
Having a result on the first page of the search engine rankings can result in a huge increase in traffic to a website, so Search Engine Optimization is very important. Here are some important hints and tips on search engine optimization:
Make sure that your web page includes appropriate search terms and keywords. This is how people will find your website.
Be aware that not every search engine user will use the same keywords and phrases as you because you are an expert in your field, whereas they might not be.
When you are considering important keywords and phrases for Search Engine Optimization, remember to think about any alternatives as well.
For example, if your website is about dogs, people may search for it using the words "puppies", "pups", "pooches", "hounds", "doggies", and so forth.
Using tools such as Google Keywords Planner can help you see which keywords are best for search engine optimization.
Search engine rankings also take into account the number of links back to your web pages that are on other sites on the internet.
Creating backlinks and maintaining a wider web presence is also very important for search engine optimization. If you have a social media portfolio, such as Twitter, Facebook, and LinkedIn, make sure that you include a link back to your main web page. Not only will this help your clients and fans to stay connected with you in as many ways as possible, but it will also help you increase the number of links back to your page.
Another way to increase the number of links back to your page is to become an expert author in your field of business. Write articles about what you do and include links back to your website at the end of each piece. Not only will this help increase your credibility, but it can also help improve your ranking in search engine result fields.
If your web page has a lot of images, make sure all images have the right names.
Make sure that the right keywords will be getting used in the title and alt tags of all images, so that these also register in image searches, and make sure that the file name of the image is one of your keywords, rather than just a string of random letters or numbers. Appropriately optimized images can help drive web traffic from image searches to your website.
Why Should You Choose Search Engine Projects for SEO Projects?
If your website ranks anywhere other than the first page of Google, then it is as good as it is nonexistent.
Let's talk about SEO offering by Search Engine Projects:
We have many successful SEO case studies.
 We evaluate your entire business model.
Your business is unique, so the SEO process should match your business model.
We help you to find out the right marketing budget for your SEO project.
We will help you all the way, we provide monthly call reports and keywords position reports.
We will have monthly meetings in person or zoom to address all the issues and questions.
 We are answering all the calls and emails on the same day.
Let's talk about what we don't offer:
We do NOT guarantee the first-page position for all the requested keywords in Google for any website.
 We do NOT offer SEO packages.
We are NOT the cheapest SEO company, but we are an affordable one.
We do NOT have long-term contact; however, SEO is not a one- or two-months project either.
If you find out the above sounds right for you then we are the right SEO company to work with. Contact us for your SEO projects.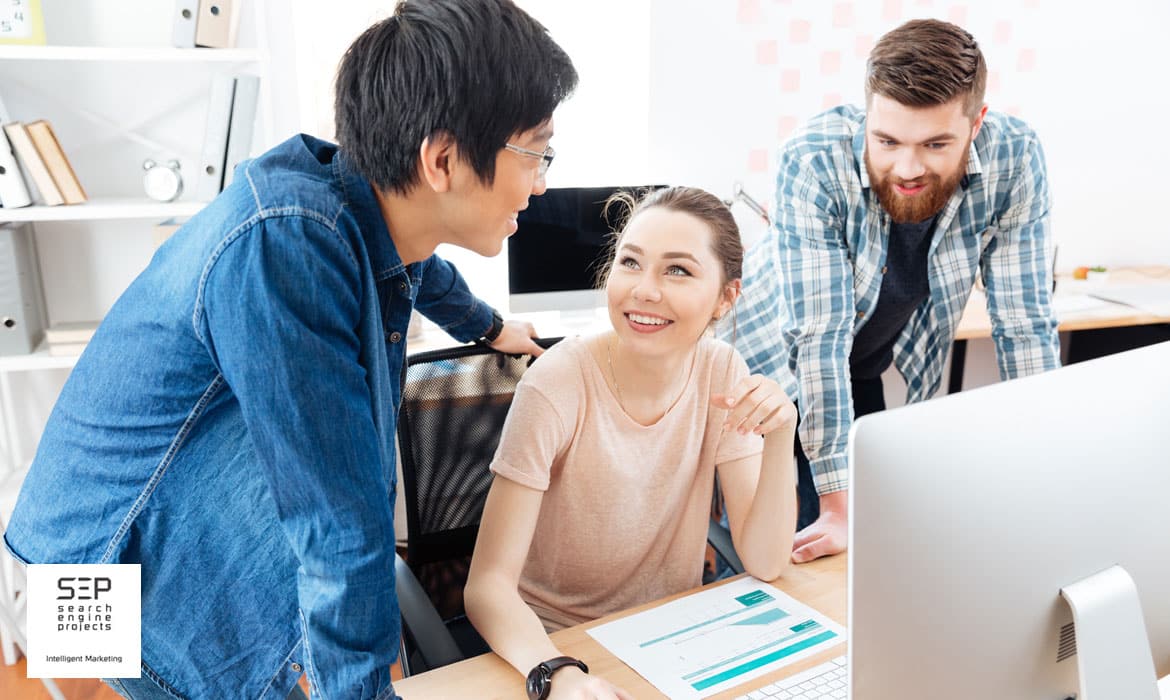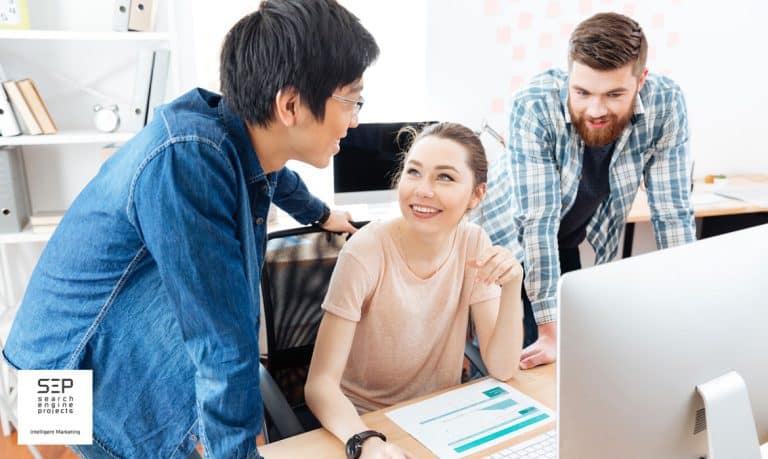 What is Local SEO?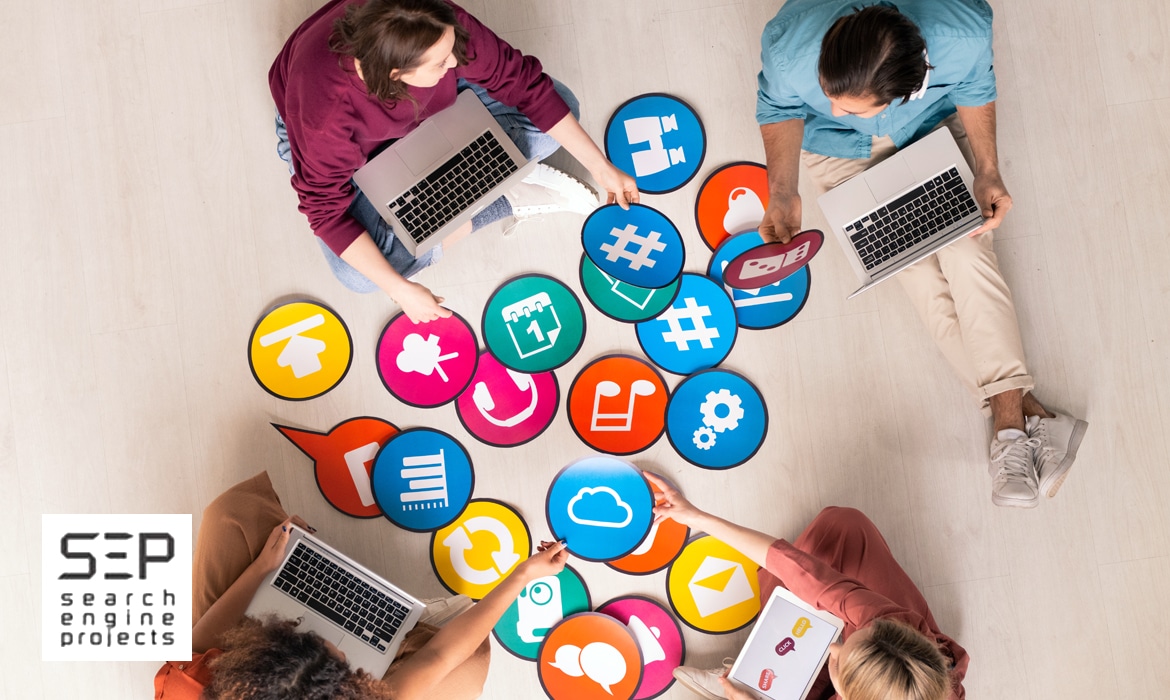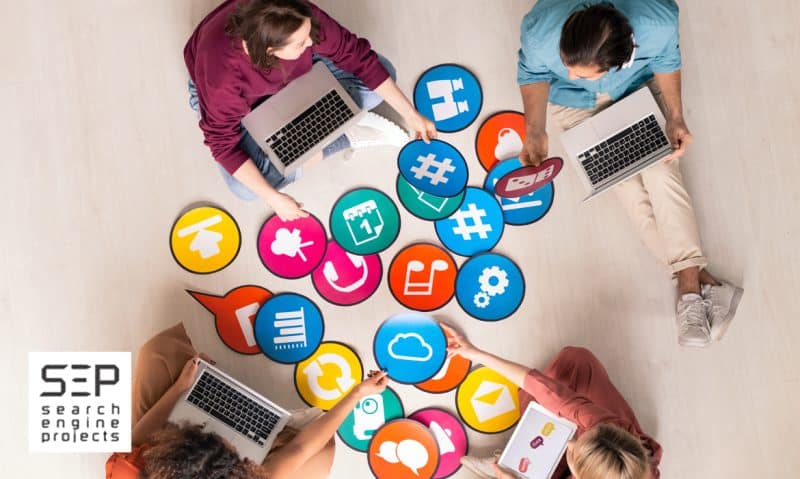 Find a Right Local SEO Company
When you are looking for a restaurant in your town or the best grocery store, what do you do? You Google the nearest restaurants. Your customers do the same when they are looking for your products and services.
According to the SEO Tribunal, 97% of customers find a brick-and-mortar store through a Google search. The number shows the power of local SEO and how rapidly it has evolved in the past few years. If you have not optimized your business for the local searches, you are missing out on a large audience.
So, what exactly is a local search? What can it do for your business? And, how can you get it right? First, let's understand what the local search is and how it impacts your business.
Local Searches: How Important it is for Your Business?
92% of people consider businesses listed on the first page of the local search results, according to a report by an SEO Expert. Among these, 70% of the customers searching for local businesses visit your land-based store.
That's how many people you are losing to your competitors if you don't have the right local SEO strategy in place. Local SEO is like organic SEO, but it optimizes your business for the local audience within a specific area.
For example, a business owner running a hardware store in California needs local SEO that can bring customers from California to their brick-and-mortar store. There is no point in attracting the attention of people based in New York and other states when your business is in California. That's what local searches help you with. It helps you target the right audience—people within a specific geography.
The question is "do you need to hire the local SEO services for small marketing businesses"? You should hire local SEO services in the USA if you want to rank your business on the first page of the local search results. Here's what a professional local SEO service provider can do for you.
Why Hire the Best Local SEO Services?
There is more to local SEO than Google My Business profile. Search engines gather data about your business from multiple sources to verify its authenticity. The businesses are ranked according to their authority. You need to build this authority to get ranked on Google.
Here's what a local SEO company does for your business.
Set up Google My Business Profile
When you search for a local business on Google, the search engine shows the three most reliable businesses. A vast majority of customers choose from the first three options, as they believe these are the most credible companies in their area. A website alone is not going to add your local business to Google's 3-pack review section. You need to set up your business profile on Google My Business, Yelp, Facebook, and other local directories to get found easily.
Google My Business is the best place to start your local SEO. It tells your audience everything they need to know about your business, including the exact address, opening and closing time, your team, services you offer, contact information, and reviews from previous customers.
86% of customers use Google Maps to locate a local business. By creating a Google My Business profile, your chances of ranking higher on the local search results page increase. Besides, it is easier for your local audience to learn everything they need to know about your business.
Create Local Content
The best SEO companies for small businesses know the importance of content when it comes to online marketing. You can't rank your website without blogging—whether it is for local SEO or you are targeting a global audience.
An important factor to consider when blogging for your local SEO is that you must add your neighborhoods and the names of the local areas wherever possible. So, what exactly should you post on your blogs? The content can be generic blogs, informative articles, and news format articles about what's happening in your town. The goal is to bring your audience to your blog, build their engagement, and get them to search for your local business. You can also host your blogging page on your business domain to increase your website ranking.
One common mistake people make here is repeatedly mentioning their products and services. Remember that the purpose of an informative blog is to educate your audience and solve their pain points instead of promoting your products and services. Part of the SEO optimization service includes blogging and content promotion. You need to publish blogs on the topics relevant to your industry to drive your audience's attention and appear as an authority figure in your niche. That's how you can build a connection with your audience and get them to visit your land-based store.
Get Customer Reviews
79% of customers trust online reviews as much as they trust personal recommendations. 8 in 10 people consider customer reviews before choosing a local business, according to Oberlo. It means nearly everyone reads customer reviews before they trust your brand.
Any company can claim to be the best in their industry, but how can your customers know if you are as good as you claim?
That's where the online customer reviews come into the picture. It gives your audience a chance to learn more about your business and customer services. These reviews come from genuine customers that have worked with you. They share their experience telling how your business served them, whether it solved their pain points, will they recommend it to others, and other tips about your company.
So, what reviews and ratings do you need to grow online? A website with no rating does not look credible to customers. Similarly, websites with poor ratings can drive your target customers away.
A study by Harvard Business School shows that increasing your ratings even by one star can increase your revenues by 10%. So, collecting reviews is the first step to building your brand's credibility. The more positive reviews your website collects, the better it performs in the local search engine. That being said, every business receives negative reviews at some point. Make sure you respond to each negative review and help your customers address their issues in the most professional way.
A local SEO company can help you build a strong local SEO profile by collecting reviews, responding to each review, and inviting your customers to leave a good review so you can rank higher in the local search engine.
Getting reviews should be an ongoing process for your business. Ask your customers to share their feedback by leaving a review on your Google My Business page.
Work on Your Internal and External Linking Strategy
92% of experts believed that link building would be an important criterion in ranking a website on Google. The sad reality, however, is that 94% of the content published in the search engines has zero external links.
Both internal and inbound links play a pivotal role in building your brand's presence in search engines and getting your business found easily. External links are the links coming from other websites. It makes your website appear as an authority figure to Google and improves your search ranking. Internal linking structure is used to improve your website navigation and make it easier for the Google bots to crawl each page and find a connection between different sections of your websites.
Inbound links (external links) that come from a third-party website can raise your domain authority. Every inbound link tells Google that you are an authentic company and a leader in your industry. However, these links must come from high-authority websites that have a high domain authority and are ranking high in the search engine.
Internal and external linking structure matters a lot for your local SEO. It improves your search engine ranking and helps you secure a high rank on Google. However, you need to work with a professional local SEO service provider to build a solid internal and external linking structure for your website. They will research the top performers in your industry, email them for a link, craft guest posts, and try other white-hat SEO tactics to get external links to your websites.
The question is, how can you get inbound links from your competitors and other best performers in your niche? The more links you collect, the higher your domain authority will be, and the higher your website will rank. It also increases the chances of your local business getting featured in the first three spots on Google.
The biggest benefit of local SEO services is that a professional SEO provider uses their networks to get you inbound links. They know the best ways to approach people in your industry for links. Only a credible and experienced local SEO company can get you links from high-authority websites.
Build a Mobile-friendly Website
Around 61% of the total Google searches come from mobiles. This means more than half the population uses mobile to search for your services.
According to HubSpot, 76% of the local searches lead to a phone call. These statistics show us the importance of having a mobile-friendly website, as well as a clickable phone number. Your customers must be able to contact your store without any hassle. Nobody would like to switch between websites or download your mobile app to find your contact details. Your customers want convenience. So, what is a clickable phone number? And, how can you make your website mobile-friendly?
A mobile-friendly website is optimized for mobile users, i.e., people who are browsing your store on their smartphones. They can find all the features, services, photos, and blogs on their mobiles. The goal is to allow your customers to contact you, make a payment, find your operating hours, and reach out to customer support from mobile.
Your customers will not use their PCs to get directions to your brick-and-mortar store. Instead, they would perform "near me" searches to find the stores located close to their house and get directions for the same on Google Maps. They do it on their smartphones.
A report by Think With Google shows that the "near me" searches on smartphones have seen a growth of 250% since 2017. That's why it has become more important now than ever to optimize your website for mobile users.
Optimize Your Local Business for the Search Engine
Setting up the Google My Business page and creating a profile on Yelp, Facebook, and other social media will not guarantee a high search engine ranking. Depending on the popularity of the area you are running your business, there are probably tons of businesses competing for a spot in the top three stores in the area. That's where the local SEO optimization comes into the picture.
Your goal is to get found in the search result pages when a customer uses phrases like "nearby," "near me," or the city's name. Let's say you have started a cafe in Los Angeles, California. To get your page ranked, you need to optimize your content for location-based keywords. For example:
Top cafes in Los Angeles, California
Best place to eat in Los Angeles
Cafes near me
These were a few keywords that your target audience is likely to type in the Google search bar when looking for cafes in Los Angeles. You also need to post content regularly on your website to drive traffic to your local store. It is equally important to optimize your content for the search engine by adding keywords to the headers, URL, subtitles, and meta descriptions. You should also distribute these keywords evenly throughout the content to boost your search engine ranking. Do not overdo it, though.
Keyword research is the first step to search engine optimization. You need to target the keywords that have a high search volume but low competition. It is best to hire a content management team or a local SEO service provider for content optimization. They will help you with keyword research, search engine optimization, content optimization, and more.
Maintain Consistency
The key to successful local SEO is consistency. Customers do not just want the name of your store when they are searching for a restaurant or book store near them. They need all the details of your business, including the operating hours, directions, and most importantly, the contact information.
They also want the most up-to-date information so they can contact you and do business with you without any hassle. Your name, operating hours, address, contact details, charges, and services are a few things that must be listed on online directories. Keep this information up-to-date, i.e., make changes to your business page on each directory if you change your location, open another store in the same area, or have changed your mobile number.
Avoid misspellings, inaccurate details, abbreviations, and wrong addresses. Besides, the information on every page (both online directories and social media accounts) should be consistent. You must list the same address on each site so that your customers can find your business easily. It also helps Google index your pages faster.
Perform the SEO Audit Regularly
SEO is not a one-time process that starts and ends in a couple of months. Suppose you want your local business to thrive in the competitive business industry. In that case, you need to monitor your content strategy and SEO campaigns regularly to see what's working and what's not.
Local SEO audit tells you where your website stands, which strategy is working well for your business, and which areas you can improve. Keeping track of your SEO campaigns and running your online and offline business might seem too much to handle for a single person. You should hire the best local SEO services in the USA for the auditing part. Not only do they run SEO audits for your local business, but they implement changes in your marketing campaigns to ensure that your website ranks high in the search engine.
A professional local SEO service provider specializes in Google search console audit, Google My Business audit, citation audit, on-page, and off-page audit, and so on.
Why should you choose our Local SEO Services?
We are the leading local SEO service providers in Orange County, US. Having worked with many local businesses in the past, we know which local marketing strategies can get your business listed on the first three Google searches. Tell us your requirements and give us every detail about your business. Leave the rest to our team. From building internal and external linking structures to maintaining consistency across all online directories, we manage every aspect of local SEO marketing for your business.
Conclusion
According to the local search statistics, 54% of people search for a local business once a month and 12% search for the stores near them every day. The number of local searches performed every day is growing drastically, with more and more people relying on the internet to find the most popular and affordable businesses near them. If you have not hired a local SEO provider yet, now is the time to compare your options and choose a reliable SEO company such as Search Engine Projects for your business local SEO.