What is Pay-Per-Click Management?

Pay-Per-Click (PPC) is an online advertising method that allows for websites and products to show in top positions in search engines such as Google, Bing, and Yahoo. PPC model is worked based on a fee for each click for the related keywords for the advertisers.
| | | | |
| --- | --- | --- | --- |
| Features | Copper | Silver | Gold |
| Monthly PPC spend with PPC networks | Up to $2,500 | $2,501 to $5,000 | $5,001+ |
| Keywords in campaign | Up to 100 | Up to 400 | Up to 2,000 |
| Google PPC Network | ✓ | ✓ | ✓ |
| Bing PPC Networks | | ✓ | ✓ |
| Facebook PPC | | | ✓ |
| Google Text Ad Remarketing & Banner Remarketing (if banner ads are included, provided by the client, or creative banner design is paid for) | ✓ | ✓ | ✓ |
| Google Display Network | ✓ | ✓ | ✓ |
| Google customer match & audience match | ✓ | ✓ | ✓ |
| Industry analysis | ✓ | ✓ | ✓ |
| Ad campaign copywriting | ✓ | ✓ | ✓ |
| Ad copy performance testing | ✓ | ✓ | ✓ |
| Ongoing keyword development and tweaking | ✓ | ✓ | ✓ |
| Dynamic keyword insertion into ads | ✓ | ✓ | ✓ |
| Google analytics integration & goal tracking | ✓ | ✓ | ✓ |
| Results analysis/reporting | ✓ | ✓ | ✓ |
| Strategic bid management | ✓ | ✓ | ✓ |
| PPC account settings monitoring (Ex. Geotargeting) | ✓ | ✓ | ✓ |
| Single account representative | ✓ | ✓ | ✓ |
| Monitoring clicks, conversions, and click fraud activity | | ✓ | ✓ |
| Setup and management of rule-based bidding | | ✓ | ✓ |
| International PPC campaign management (English only campaigns) | | | ✓ |
| Initial banner ad design for display & remarketing | Add $800 | Add $800 | 1 set included |
| Landing page performance testing | | | By Quote |
| Monthly performance & analysis reporting | ✓ | ✓ | ✓ |
| Free $100 AdWords credit to new clients | ✓ | ✓ | ✓ |
| One-time setup (1st month): | $495 | $949 | $1,750 + |
| Progressive monthly management cost: | $495 (& minimum for all plans) | 15% of monthly budget | 12% of monthly budget |
Why Should You Choose Search Engine Projects for PPC Management?
PPC management is a complex task that needs much research it. Given the fact that most businesses rely on PPC management to gain more traffic or sales, hiring PPC managers who are highly qualified is the key to successful PPC management. Search Engine Projects can help you achieve this by targeting your resources better. If you are still confused about the right choice, this article explains why Search Engine Projects is the best PPC management company for you.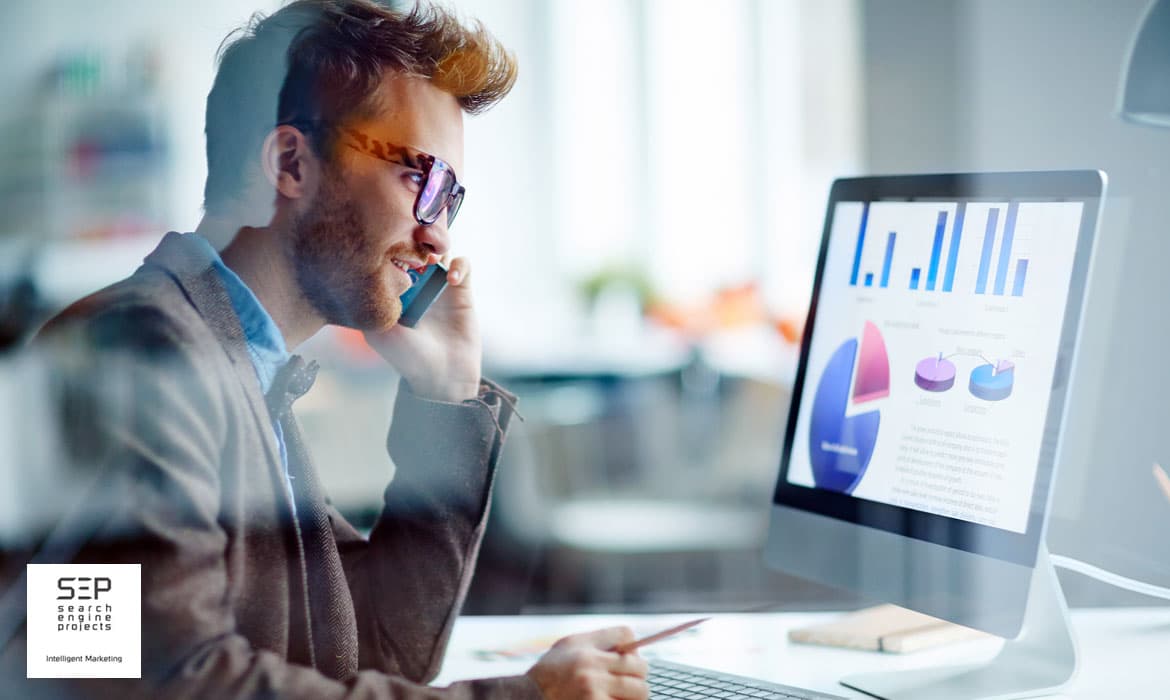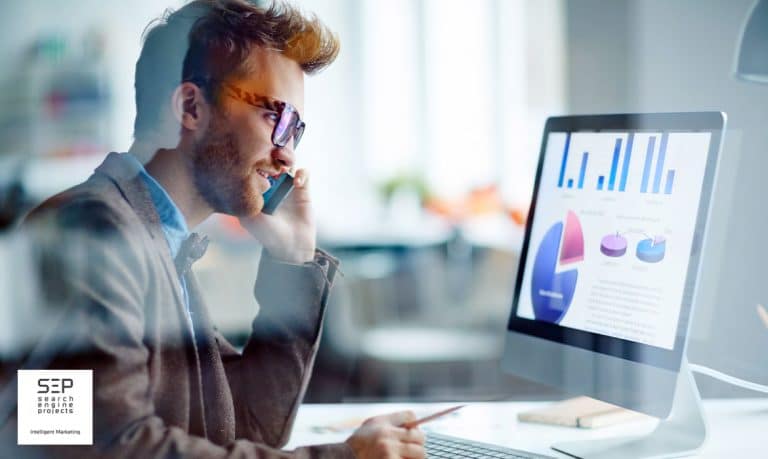 How does Pay-Per-Click (PPC) work?
Pay-Per-Click(PPC) is a method of internet advertising that functions by paying the search engines or other websites only when the user clicks on the advertisement. This results in a higher number of users coming to the website of the advertiser. This is better known as traffic generation which is most of the client's end goal of a website.
How does Search Engine Projects differ from other PPC advertising companies?
An experienced and specialized staff:
Search Engine Projects has a team of qualified PPC experts who can tackle everything from the beginning. Let's suppose you were targeting Pay-Per-Click on Google, which is easily the most effective PPC marketing platform available. Our PPC experts will set up your account, select competing keywords for better search engine optimization, utilize the advertising budget effectively, and create different advertisement campaigns. The job is never as simple as it sounds. Our PPC experts can handle and manage complicated PPC campaigns more efficiently compared to other PPC advertising agencies. This is why you should come to Search Engine Projects to run your PPC campaigns.
Tracking the conversion rate:
Search Engine Projects pays a lot of attention to the resources that they have with the clients and will track the client's conversion rate daily. These insights will help to track the campaign and focus on potential customers. Ultimately the main objective of PPC management is to target only potential clients and not the average internet user. Search Engine Projects team is knowledgeable about tracking the conversion rate. You can check our testimonials to view the positive reviews that clients have had in the past with us.
Effective budget distribution:
Unfortunately, for many advertisers resources for a budget can be small! The biggest challenge that PPC advertising companies face is distributing their resources efficiently.  This calls for an efficient budget plan from a team that knows how to do it right. Search Engine Projects PPC experts team understands the financial problems that our clients might be facing and are capable of achieving bigger goals even with a decent PPC budget. If you are wondering to yourself "How does PPC management work with smaller budgets?", then they have got you covered.  We try to grasp the understanding of our client's objectives and then create a budget that can be utilized efficiently to meet their goals.
Who says Pay-Per-Click has to be hard to do when you have a dedicated team to help you along the way?
We strive to fulfill all of our client's expectations. You can always contact us and we will answer the questions that you might have regarding PPC.
PPC management is a job that is better left to the experts. Just tell us your requirements and we will make sure that your website analytics will rise to your expectations. The best benefit is that you can witness your business transform through PPC management in front of your own eyes. With our dedicated and well-trusted staff, you can see the best of your PPC management through Pay-Per-Click and other advertising platforms.
Contact Us for your PPC management,
How to Choose a Great Pay-Per-Click Management Agency
Connecting your business with 4.5billion netizens (internet users) is not achieved simply by owning a website. You have to optimize that web presence with many other important online tools. PPC (Pay-Per-Click) is one of many tools the 21st century offers entrepreneurs to promote their business online. In this article, we'll discuss PPC under three headings: what it is, why you need a PPC Management agency, and how to identify a top PPC marketing firm.
What is PPC?
PPC is short for Pay-Per-Click, an internet advertising model in which an advertiser pays a fee anytime their ad is clicked on. Some also refer to it as Cost-Per-Click. In essence, you are paying for clicks that lead to web traffic to your website.
Although, the PPC model is also used by social networks such as Twitter and Facebook, the most popular form of PPC is popularly agreed to be search engine advertising. When a user does a search query on major search engines, such as Google, Yahoo, or Bing, the search engine would choose from an array of advertisements and display the business offerings that best fit the user's query.
A well-optimized PPC campaign would help your advertising generate profitable leads at a considerably low cost. In further detail, we will be focusing on Google Ads which is the search engine PPC advertising platform powered by Google.
A closer look at Google Ads
Google Ads (Google Adwords up until June 2018) is the most popular PPC advertising platform in the world. It is so popular that some have come to think of PPC as being synonymous with Google Ads. Through a slightly complex, but learnable ranking mechanism, Google displays your ads when users make queries relevant to what they are looking for.
An advertisement listed with Google Ads can appear above or below the results of a query on Google's search engine and other Google entities on the Google display network. This includes YouTube, Gmail, Blogger, mobile apps, and websites that your customers visit. Where your ad appears is a function of the targeting method that you employ.
Google Ads has the potential to bring major value to your business. Google, being the most popular search engine, is a high-traffic website. Advertisers can connect with a lot of potential customers at reasonable prices.
Why do you need a PPC Management Agency
For the best results, it's smart to leave PPC management for experts. Crafting an effective PPC campaign is a highly technical activity that should only be done by the top PPC management firms. Ultimately, the goal of marketing is not awareness, but sales. You don't just want visitors clicking and leaving your website. You want them to become paid clients. Otherwise, what's the use?
On your own, you might be able to create some awareness after making a sacrifice of your time and effort. But only an experienced Google Ad Words marketing agency will pay attention to lead conversions. To do that there needs to focus on these three areas to create a successful PPC campaign:
Relevant Keyword Research: A PPC campaign is entirely built around keywords. As such, keyword research is critical to the success of a campaign. And it's not a one-time thing either. It requires you to continuously update your keywords and organize these keywords into campaigns. A PPC management firm will research and make a list of the keywords relevant to your product or service offering.
Landing Page Quality: The landing page is another essential part of your conversion funnel. A quality landing page is one that persuasively puts across relevant content and a clear call-to-action that meets specific customer demands.
Quality Score: Quality Score is Google's estimation of the quality and relevance of your keywords, landing pages, and PPC campaigns. If your landing page is appealing to users, you will have a higher quality score. Ads with higher Quality Scores could get lower prices and better positions in search results.
Now, are you still considering handling the management yourself or would you rather let professionals do it for you properly? If you chose the latter, it is important to know how to choose the right professionals.
Making your Choice of a PPC Management Agency
Not all PPC Management agencies are created equal. Not every agency can deliver based on your business goals. These tips will help guide your decisions in finding the right PPC Management agency based on your needs.
1. Set Clear Goals
The cliché, "You can't hit a target you can't see.", comes to play here. Think about what you want to achieve. For most advertisers, the goal is to increase the sales of a product or service. Why not get more specific with that too. What percentage of your total annual revenue are you hoping to come through with the use of PPC? Put a figure to it. You may go on to set monthly goals and set your budget for the campaign.
Your goals are the basis for intelligible business conversations between you and a PPC management agency.
Note this: When discussing your goals with them, ensure that you allow them to weigh in with their expertise. Listen diligently to their feedback. It's not uncommon to find that a PPC campaign is not what your business needs the most.
2. Look for Professional Certifications
Look for agencies that are certified Bing or Google Ads Partners. Being a professionally certified Ads partner is a mark of a superior ads agency. It indicates that they have taken time to understand the mechanisms for optimizing adverts and creating successful campaigns on those sites.
An agency that is a Google Ads or Bing Ads partner would likely display it on their website. Don't just spot this image; click on it! If it's only a static image, there's a chance you're dealing with a bogus agency. A genuinely certified agency would embed a link in that image that leads to a company profile with either Google or Bing.
3. A Track Record of Excellence
Choose an agency that has a great track record of clients whom they've helped achieve business goals. You don't have to ask for the details to know this. Compare the information they give you with the reviews you find. Most of the time, delighted customers would have been glad to offer feedback and leave them reviews on Google or Yelp.
4. Look for Experience and Specialization
Experience is everything. When you hire an agency that has years of experience under its belt, you have peace of mind that your business isn't a test subject.
As for specialization, some PPC agencies specialize in specific industries, or search engines while some are full-fledged digital marketing companies having experts in handling every area from graphic design to social media marketing, email marketing, and SEO Optimization. The advantage of the companies that have extensive expertise over those who have their specialty in just PPC is that they can give the marketing procedure a more well-rounded look that's often useful in PPC advertising. You don't want your PPC ad campaign to standalone from your other advertising efforts.
5. Be wary of long-term contracts
Sometimes, a PPC agency wants to lock you into a long-term contract without having shown any results for your business. We recommend that the contract be no longer than a few months until the ads agency has shown sustained results.
This would be costly for the agency. However, a truly competent ads agency is assured that after showing real results, they would have established trust and would then profit from a long-term business relationship. If you find they are not producing the results you want after months of patience and open conversation, have a serious talk with them.
6. Enquire about their reporting system
A good PPC management agency would be willing to deliver periodic, easy-to-follow reports of your PPC performance. It's your responsibility as the business leader to inspect what you expect. You should not assume that everything will be done as discussed. You want to make sure they are delivering on their promise to track and analyze your data for optimum results.
So ask what structures they have in place to make the reporting process easy. Will you have a personal account manager? How often will these reports be sent? Will they be rid of technical jargon and be written in a language that you understand and that relates to the bottom line?
As the relationship progresses, Test and Measure!
You must constantly review the growth the hired agency has brought to your company. Do you see any proof of success? If you aren't, chances are you've hired a problematic company. A few weeks to 2 months is enough time for a PPC campaign to begin to show expected results.
Before the campaign begins, discuss with your agency the metrics you'll use to measure success. These metrics should be intricately linked to your business KPIs. What's the point of figures that don't drive you closer to the main goal?
Our team at Search Engine Projects is focused on ensuring that your budget is effectively utilized. We promise 100% satisfaction. Will you allow us to deliver on our commitment to you as we have for other businesses?