Jewelry Website and Marketing
Project Brief
The David Orgell legend began in the late 1800s in England, where the Orgell family had developed a prominent clientele in London and among the Royal Family. Immigrating to the United States, the Orgell family found its way to Beverly Hills, California, and settled in nearby Beverly Hills, California.
David Orgell was looking for a jewelry marketing strategy by having a new jewelry e-commerce website to reach new clients online.
The Challenge
Create an online jewelry catalog for products (gifts, watches, jewelry, diamonds, and other e-commerce products).
Redesign the old website and position the new website on the major search engines.
Provide search engine optimization (SEO) and social media marketing for the new website to increase the visitor's engagement.
The Solution
David Orgell started to sell a large number of products (diamonds, rings, pendants, top luxury brand timepieces, and gifts) with the new jewelry website. There was a noticeable increase in online sales up to 286% in the first year alone.
Email and social media marketing techniques were also implemented which increased the conversion of returning sales and maintained customer engagement.
Jewelry Website Design & Marketing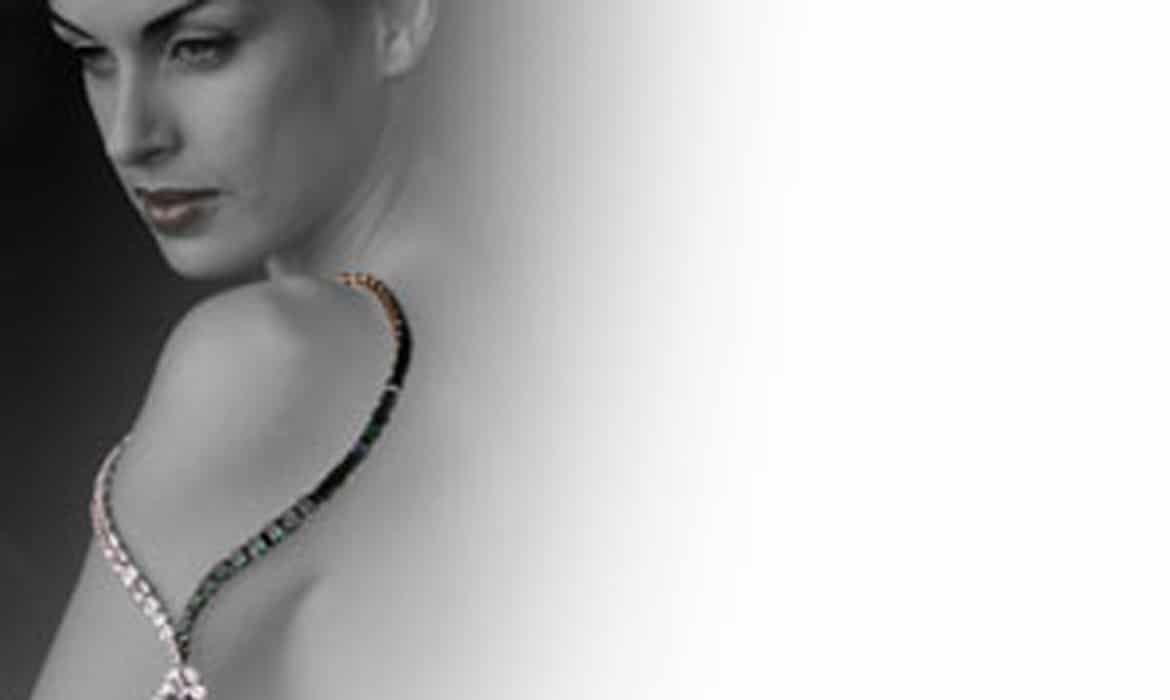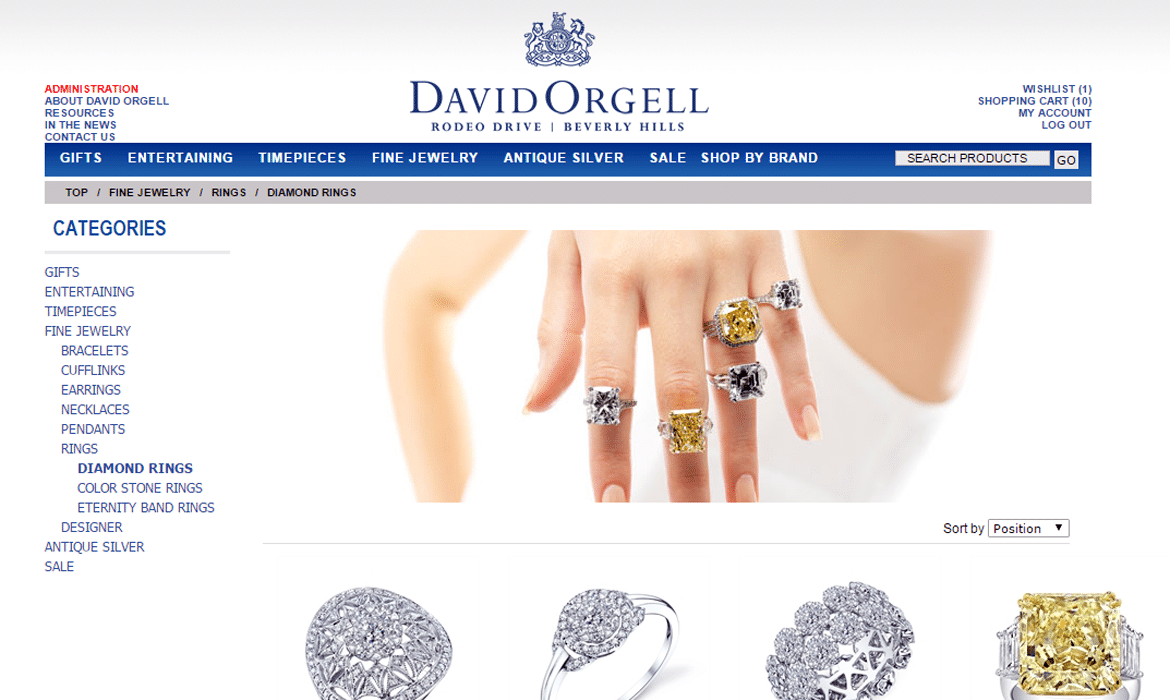 7 Social Media Jewelry Marketing Strategies to Increase Sales
One of the best ways to promote your jewelry brand is on social media. Social media is a fast-growing and ever-changing platform that adds to the growth of your business. When this tool is used appropriately along with the right strategies, it turns out to be a game changer for your jewelry business. Whether it is generating more traffic, improving your brand image, or promoting new products, social media is the right platform to do so and engage your customers. It's just that you need to adopt the right jewelry marketing strategies to be effective on social media.
When you launch a new product line for your business, it is essential to get the word out. And jewelry advertising on social media is the right way to go about it. With the growth of so many e-commerce portals, it is ever so important to promote your business effectively and acquire more traffic to your site. It allows you to interact and connect with your existing customers and attract new ones by building the brand on social media platforms.
7 Tips for Social Media Jewelry Marketing Strategies
In a world where people live on how many likes they get on a post, social media marketing becomes an integral part of any business. Especially for jewelry businesses, social media plays a big role to acquire new customers. It increases online exposure, generates more traffic, and builds a reputed brand image that people trust and love. It plays an important role as it persuades customers to buy some products. In a world where people spend over two hours on social media, it is imperative to market your jewelry brand online.
So, if you want your jewelry business to outshine others, then hire a digital marketing agency that specializes in jewelry marketing and employ the tips stated below to win over potential customers just through the use of social media.
1. Post daily
You need to be consistent with your posts on all social media platforms. Though indeed, the different audience reacts differently to different posting frequencies, however, you must remain active. You should post at least once a day on your Facebook page and post it around noon or at 7 pm. It is the most convenient time as people usually check their accounts during lunch hours or after work.
If you have a Twitter handle, then post around 4-6 times a day at around 6 pm.
You don't need to promote your business all the time necessary. You can share articles related to your industry, or blog posts, or even videos to engage with the customers. Do not forget to choose an appropriate jewelry website design and link it to your social media account!
2. Define your brand
When you hire a digital marketing agency to choose a jewelry website design and handle all your social media activities, you need to be clear about the brand image that you want to promote. Define your brand to them and explain what you are expecting. Be it your Twitter handle or your Facebook page, concisely define your jewelry brand. If possible, restrict it to three words.
Talk to the agency about what other brand reflects your objectives. Discuss what articles or blogs had been successful last year, that relate to your industry and what haven't.
3. Use images to attract more people
If you want more amounts of people to flock to your website, then include images in your posts. Studies have revealed that a post with an image is more likely to garner a greater number of likes than compared to posts with no images.
Also, integrate hashtags with your posts so that every time customers wear your jewelry and post a picture of it on Facebook or Instagram, it gets added to your page. People want to see real photos of the product on actual people. So, integrating these will help your website a lot.
4. Include social buttons
You must create an impression on your customers to gain more amounts of likes and generate more traffic. This can be done by embedding social buttons within your websites and other networks. It facilitates the sharing of articles, products, images and so on that allows people to know more about you.
Social media buttons are usually placed at:
• The head of the website or the foot of the website.
• Head or the foot of the blog.
• Sometimes it is placed inside the blog posts.
• Email signature.
5. Link in reviews to your social media account
Customers will not be interested in buying your products if you have no one reviewing them. Customers rely heavily on the reviews of others, and if it is a completely online-based brand, even more so. They would like to know how much time it takes to obtain the products, how can be exchanged, whether there are any problems during the process, and so on. Reviews are a great source of information for that.
So, generate product reviews from your already existing customers to generate trust. Link to reviews from other websites or other social media platforms to help your customers buy your products.
6. Engage with your customers
Interacting with your customers is an essential part of jewelry marketing. If you only generate posts and have no interest in talking to your customers, then your customers will be discouraged. Identify your top loyal customers and engage with them. Reply to inquiries and bad reviews and comments on your pages. This creates a sense of trust among potential buyers.
7. Create blog posts
Blog posts inadvertently can boost your social media activity. Some points to ponder are.
• Go through your pages to understand the problems your customers are facing and what products or things they have an interest in.
• Create interesting blog posts with exciting titles based on that. Create blogs that specifically solve the problems and allow them to lead better lives.
Additional segments of interest –
Besides the above approaches, there are also a plethora of supplemental methodologies that you can opt for to promote your jewelry venture on social media. Having a look into such segments will surely entice your interest.
Don't be too shy to share –
While sharing posts on your own sounds fun, however, whatever is more effective is when customers share your products or pin them. Make the process of sharing easier for your customers and do it for multiple platforms.
Note: Many people can share a post on WhatsApp or send it as a message on Facebook. They can even share it on their Instagram accounts.
Promote on multiple platforms –
When you want to promote your business, sticking to just one social media platform will not work out for you. Social media behavior has changed over the years, and if one person is on Facebook, then they are bound to be on other platforms as well. Moreover, it gives you more amounts of opportunities for jewelry advertising.
Giveaways: an enticing way to acquire more customers –
Arranging for small giveaways is a great way to attract new customers. Everybody likes freebies, and with this, you can acquire new excited customers. Gift certificates are a great way to start a new customer base.
Create micro content –
There's information overload on the internet. So, for marketing reasons, it is essential that create small content with compact information as people lack the patience to go through pages of information.
These are some effective tips to enhance your social media activity for jewelry marketing. If you are looking for professionals to handle such hassles, then Search Engine Projects might be a good option for you. They are one of the best in the business; their experts will ensure that you receive the perfect website of your choice.
As the competition in the jewelry business becomes fiercer, it becomes more important for companies to stand out and reach their target audience effectively. This is where a jewelry SEO company comes in handy. A professional jewelry branding agency that offers jewelry SEO services can help jewelry businesses attract more customers by making their website more visible in search engines like Google.
Search engine optimization (SEO) is the process of optimizing a website to rank higher in search engine results pages. The goal is to increase the visibility and traffic of a website, which in turn increases the chances of attracting more customers. A jewelry SEO company can help jewelry businesses achieve this by researching and selecting keywords relevant to the jewelry industry, optimizing website content and structure, and tracking the progress of the website's ranking.
A jeweler web design company can also help by creating a visually appealing and user-friendly website that accurately reflects the company's brand and values. A well-designed website can attract customers and increase the chances of conversions. Jewelry website designers can ensure that the website is optimized for mobile devices, as an increasing number of people access the internet through their smartphones.
In addition to SEO and web design, a jewelry SEO services company can offer digital marketing services such as paid advertising, social media marketing, and email marketing. Paid advertising, also known as pay-per-click advertising, can help businesses reach a wider audience by placing their advertisements in front of users searching for keywords relevant to their business. Social media marketing can help jewelry businesses engage with their target audience and create brand awareness. Email marketing can help businesses reach out to their existing customers and offer them special deals and promotions.
In conclusion, using a jewelry SEO company can help jewelry businesses achieve their marketing goals and stand out in the competitive jewelry industry. From SEO to digital marketing, a professional jewelry branding agency can offer a range of services that can help businesses increase their visibility, attract more customers, and ultimately grow their business.