Salon Marketing & Website
Project Brief
Shadows Hair Salon is one of the top beauty salons in Irvine, Orange County, California. The salon has a unique business model that was required unique online marketing. Search Engine Projects (SEP) help build a solid marketing plan for the hair salon. Search Engine Optimization, Social Media Marketing, Blog, Search Engine Optimization (SEO), and Search Engines Advertising were part of the Salon marketing.
The Challenge
Increase the number of new local clients. The existing website was outdated and it was not mobile-friendly. There was no CRM for the client's management and the salon was using pen and paper for record-keeping and appointments. No email marketing and Social Marketing to interact with the new prospect and potential clients.
The Solution
Search Engine Projects created a new and mobile-friendly website based on the latest usability standards. Established the client management system for the hair salon to monitor, and manage the appointments, sales of products, and schedules for the entire salon stylists. Position the website using the latest SEO techniques and create new social media marketing campaigns that allow more interaction with potential clients in local communities.
Salon Digital Marketing Strategies: How to Attract and Retain Clients
Salons and spas have become thriving businesses, but with the increasing competition, it has become essential to have effective digital marketing strategies in place to attract and retain clients. From social media campaigns to customer referrals, several tactics can help salons increase their visibility, build brand loyalty, and ultimately, drive revenue.
Learn about the most effective salon digital marketing strategies that can help you grow your business and keep clients coming back for more.
Social Media Marketing
Social media has become a powerful tool for businesses to promote their products and services. In fact, according to a recent survey, 54% of consumers use social media to research products or services before making a purchase.
For salons, social media can be an effective way to showcase their work, engage with potential and existing clients, and promote special offers or events. Here are some tips to help you make the most of your social media marketing efforts: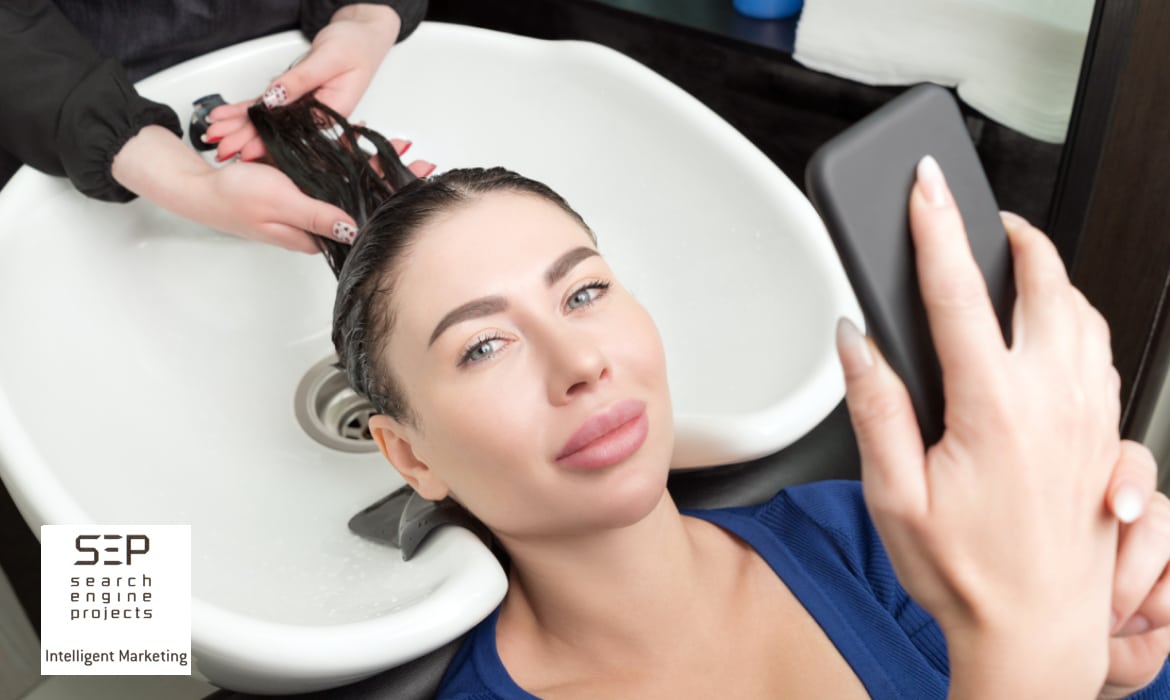 Create a strong profile: Your social media profile should reflect your brand identity and include relevant information such as your location, services, and contact details. Use high-quality images and videos to showcase your work and create a consistent look and feel across all your social media channels.
Post regularly: Consistency is key when it comes to social media marketing. Post regular updates, such as new services or products, client testimonials, or behind-the-scenes glimpses of your salon.
Engage with your audience: Respond to comments and messages promptly, and use social media to engage with your audience. Consider running social media contests or promotions to encourage engagement and build brand awareness.
Use paid advertising: Social media platforms such as Facebook and Instagram offer affordable advertising options that can help you reach a wider audience. Use targeted ads to reach potential clients in your area, and track your results to optimize your campaigns over time. Google Ads and Yelp also provide quality leads for your business.
Referral Marketing
Referral marketing is one of the most effective ways to attract new clients to your salon. According to a recent study, 83% of consumers are willing to refer others after a positive experience, but only 29% do so.
To encourage referrals, consider offering incentives such as discounts, free services, or loyalty points to clients who refer their friends or family. You can also create referral cards or offer referral codes to make it easier for clients to refer others.
Email Marketing
Email marketing is a cost-effective way to stay in touch with your existing clients and promote your services. According to a recent study, email marketing generates an average ROI of $42 for every $1 spent.
To make the most of your email marketing efforts, consider segmenting your email list based on clients' preferences, interests, or past purchases. Use personalized subject lines and targeted messaging to increase open rates and click-through rates, and include a clear call to action such as booking an appointment or redeeming a special offer.
Influencer Marketing
Influencer marketing is a growing trend in the beauty industry, as more and more consumers turn to social media for beauty advice and inspiration. By partnering with influencers, salons can reach a wider audience and showcase their services to potential clients.
To find the right influencers for your salon, consider your target audience and look for influencers who have a similar aesthetic or audience. Reach out to them directly or use influencer marketing platforms to connect with influencers and negotiate partnerships.
Local Search Engine Optimization
Local search engine optimization (SEO) is a crucial marketing strategy for salons that rely on local clients. By optimizing your website and online listings for local search terms, you can increase your visibility in search engine results and attract more clients to your salon.
To improve your local SEO, make sure your website and online listings include accurate and up-to-date information. Google Ads and Yelp are very important channels for local advertising for beauty salons.
At Search Engine Projects, the right digital marketing agency, we understand marketing for the beauty industry. We're not just providing digital marketing services to the beauty industry but also helping their brands dominate the market and increase sales and leads.
We worked with well-known global brands such as Biotouch and cosmetology colleges like the International College of Beauty Arts and Sciences.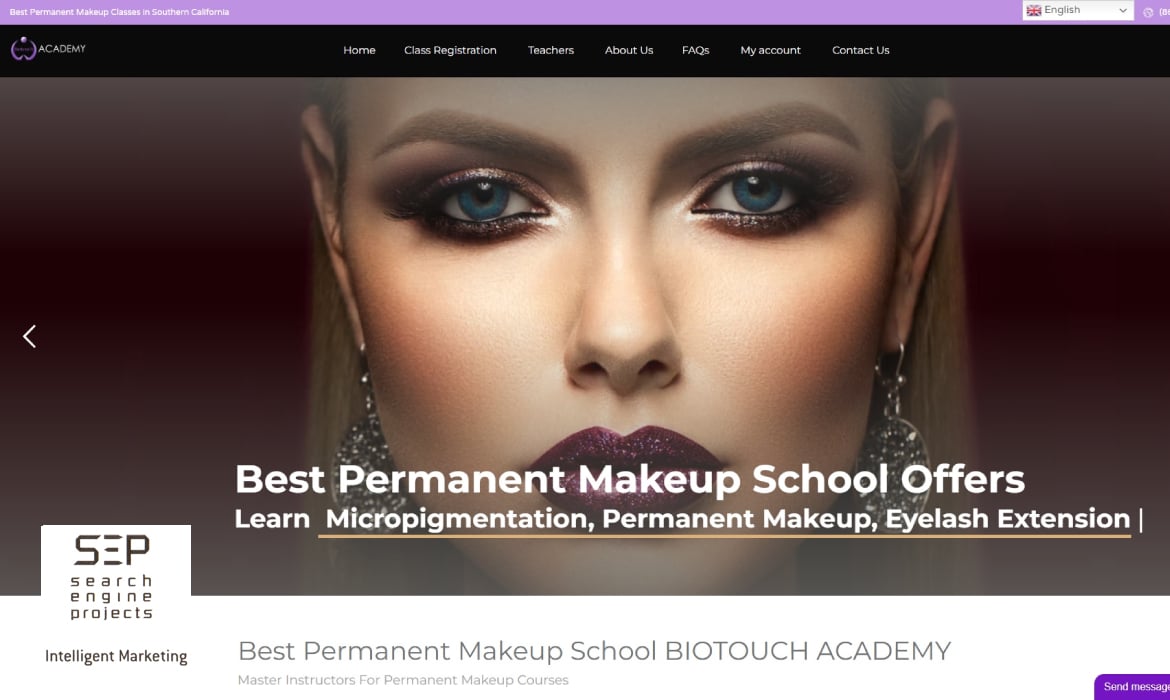 By working with our professional team, your beauty business, whole salon marketing, and beauty brands agenda is the next exclusive thing bound to hit the trend lines. Let's startup!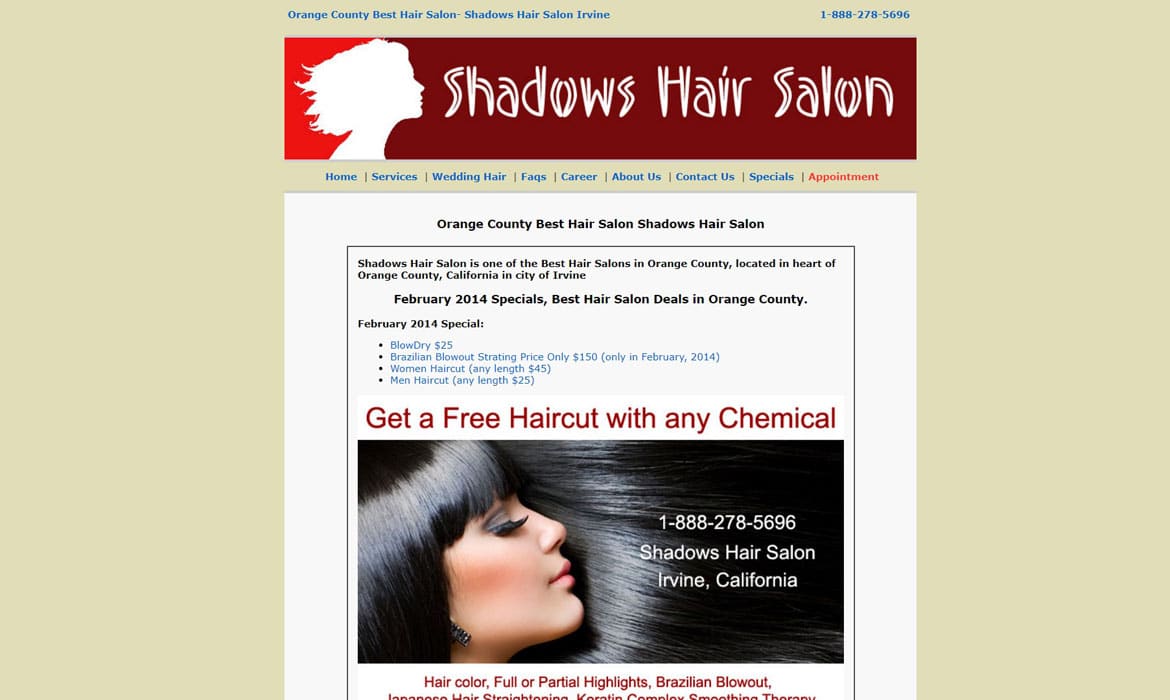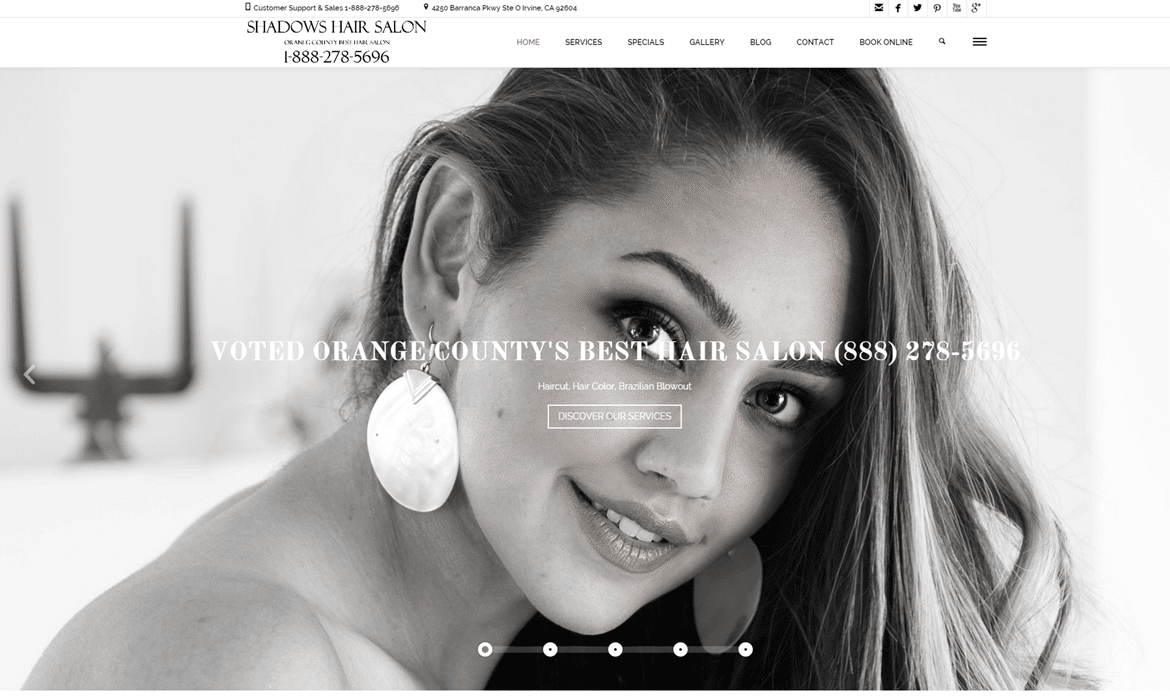 How to Choose the Right Salon Marketing Agency for Your Business
Marketing is an essential part of running any successful salon business. From creating a strong brand identity to implementing effective marketing strategies, the right marketing company can help take your salon to the next level. However, with so many options available, it can be challenging to choose the right agency for your needs. In this article, we'll discuss some key factors to consider when choosing a salon marketing agency.
Determine Your Goals
Before you start looking for a salon marketing agency, it's important to have a clear understanding of your business goals. This will help you determine what services you need and what type of digital marketing agency would be the best fit. Some common goals for salon businesses include increasing brand awareness, improving website traffic, boosting sales, and expanding the client base. Once you have identified your goals, you can look for a marketing agency that specializes in achieving those objectives.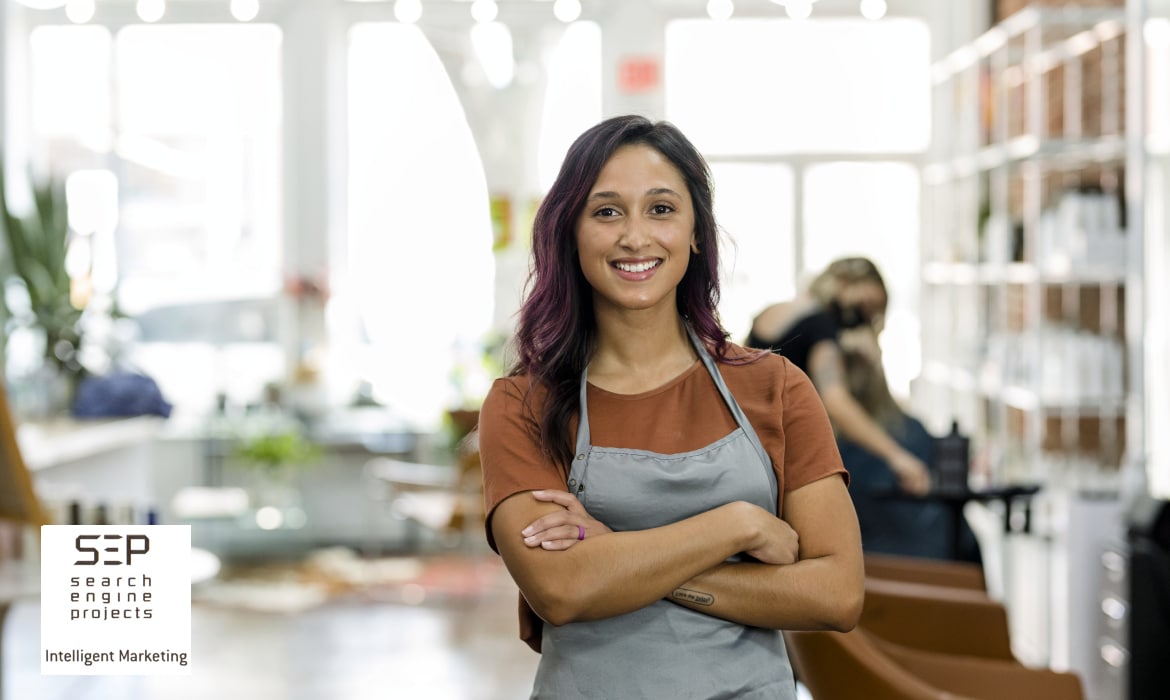 Research Potential Agencies
Once you have a clear idea of your goals, start researching potential digital marketing agencies. Look for agencies that specialize in working with beauty businesses or hair salons, as they will have a better understanding of your beauty industry and target market. You can start by searching online or asking for recommendations from other salon owners in your area. Make sure to review each digital marketing agency's website and social media pages to get a sense of their style, expertise, and results.
Check Their Services
When evaluating potential digital marketing companies, it's essential to review their services carefully. Some digital marketing agencies specialize in one specific area, such as social media management, web design, or SEO, while others offer a full range of marketing services. Consider what services you need and look for a digital marketing company that can provide them. Common digital marketing services for salons include web design, digital marketing, social media management, email marketing, and menu design.
Consider Their Experience
Experience is a crucial factor when choosing a salon marketing company. Look for a digital marketing agency that has experience working with salon businesses in the beauty industry, particularly hair salons. Ask for case studies or examples of previous work they've done for similar businesses. This will give you a sense of their expertise and their ability to deliver results.
Check Their Communication
Effective communication is essential when working with a digital marketing agency. Make sure the agency you choose is responsive and communicates clearly and regularly. This includes keeping you informed about the progress of your campaigns and being available to answer any questions or concerns you may have. Look for an agency that has a dedicated account manager who will be your main point of contact.
Check Their Results
Ultimately, the success of any marketing agency comes down to its ability to deliver results. When evaluating potential agencies, look for evidence of their results. This can include case studies, client testimonials, or examples of successful campaigns they have run. Look for agencies that are transparent about their results and can provide clear metrics for measuring success.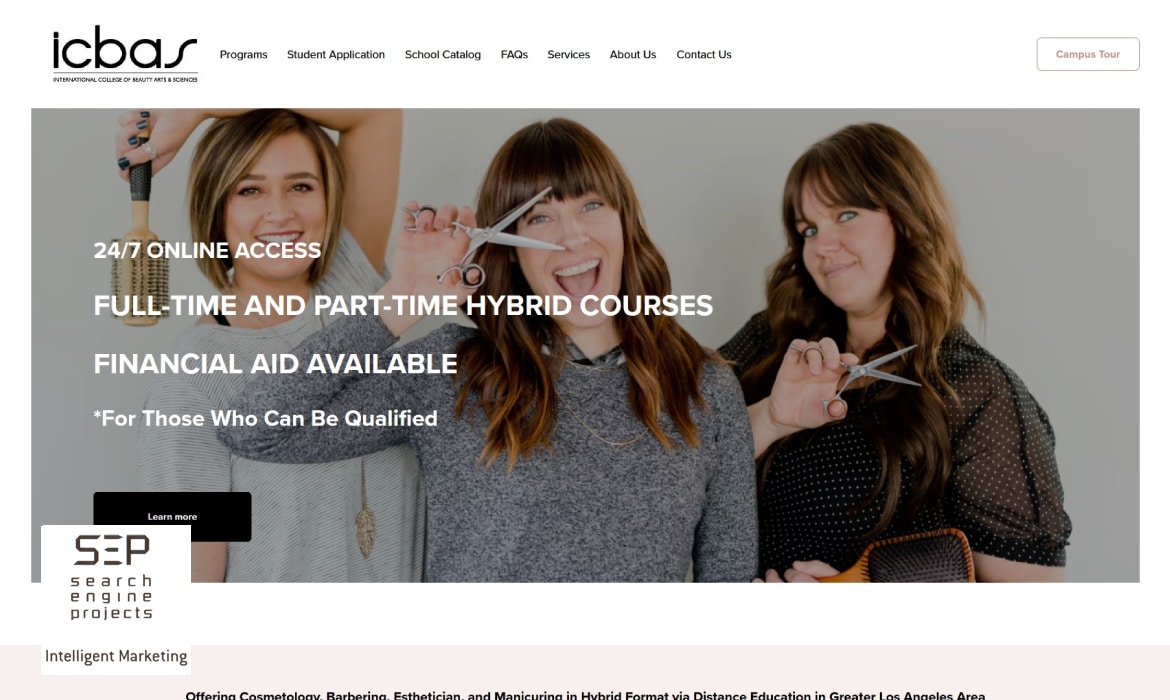 Consider Your Budget
Finally, it's essential to consider your budget when choosing a salon marketing agency. Marketing services can vary widely in cost, so it's important to find an agency that fits within your budget. Consider the value of the services you'll be receiving and look for an agency that offers competitive pricing and flexible payment options.
In conclusion, choosing the right salon marketing agency can help take your business to the next level. When evaluating potential digital marketing agencies, consider your goals, research their services and experience, check their communication and results, and consider your budget. By following these tips, you'll be able to find the right agency to help grow your salon business.
Search Engine Projects is not just an SEO agency with over a decade of experience, we are also a strategic partner for many beauty brands nationwide and globally. Contact us to help to incase your revenue and clients.