Contractor Website and Marketing
Project Brief
Search Engine Projects offers home builder and contractor marketing in the USA. As more people are using the internet for searching for contractors, plumbers, HVAC, and other home-related services online, internet marketing is a crucial lead generation channel for contractors.
The Challenge
Sunpeak Construction is a leading design, engineering, and contracting company for commercial building projects in Southern California. Sunpeak Construction designs commercial buildings on time with a set budget. Sunpeak Construction was looking to improve its online marketing to have more leads for commercial construction projects and change its old website to a responsive and mobile-friendly website.
The Solution
Search Engine Projects converts the old and outdated website to a new and responsive contractor website. Our team improved Sunpeak Construction website for important keywords such as Commercial Construction, Custom Homes Builders, Industrial Construction, and Solar Panel Constructions in less than three months.
Tips to Improve Contractor Business Through Online Marketing
People have this misconception that marketing is restricted to big companies. This is not true. To achieve success, it is essential to advertise all businesses, no matter how small or big they are. Most contractors feel that word-of-mouth referrals are not enough to gain new customers. However, this is not true and it also limits the number of customers a business can acquire. With effective contractor marketing strategies from an experienced online marketing firm, many issues can be fixed for the contractor's business.
A contractor advertising agency helps set up a good website and uses effective strategies to bring in new customers and retain old ones through online advertising. Furthermore, it allows the contractor's business to build up a stronger reputation that makes them stand out from the competition.
Everything depends on the efficiency of the company that will help a business with web designing, advertising, and marketing. Here are some effective tips on choosing an agency that can help your business reach its goals.
Tips to Enhance Contractor Businesses Through Online Marketing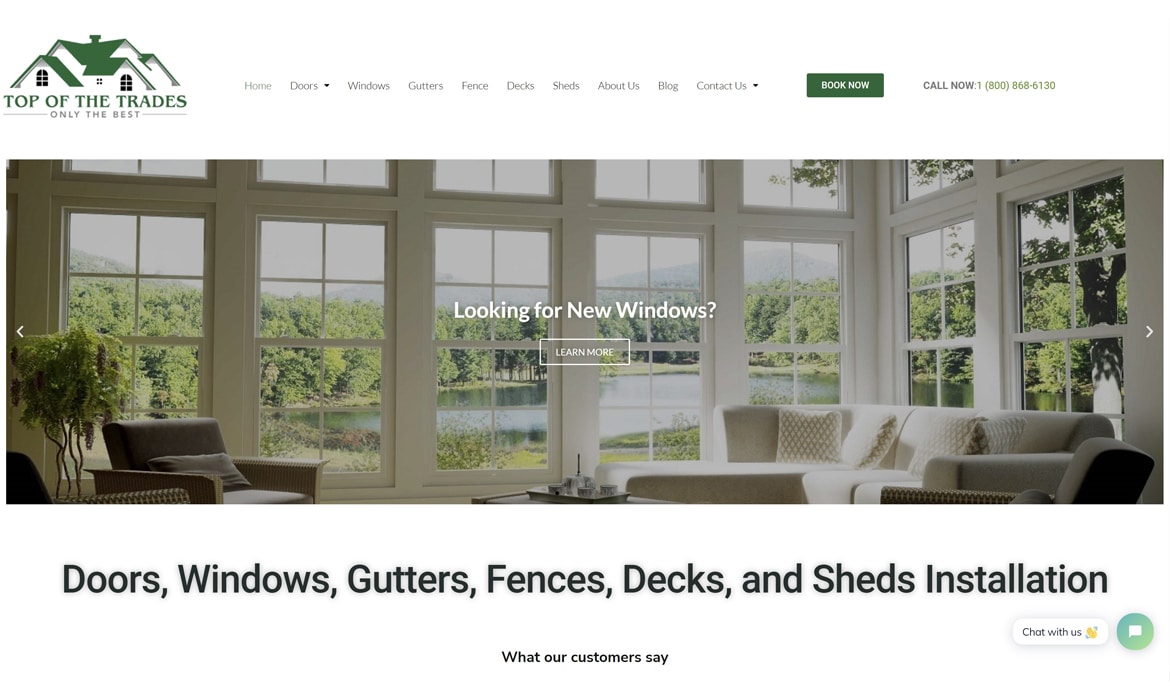 Hiring a contractor marketing agency is a simple way to successfully advertise a business. They will help build the business owner's brand by uploading customer-specific attractive content, along with employing necessary marketing tools to give the business an edge over competitors.
Still worried about whether that would be enough or not? Well, listed below are some tips that will allow a contractor to communicate with their marketing agency better so that they can work together to promote their business.
1. Understand the needs of the website for contractor marketing
When one talks to a marketing agency, it is important to understand how to promote a business and who would be the target customers. It is important to understand what the website would need to make it better and how the agency would carry it out.
Does it need to be advertised more on social media?
Interact with customers even more?
Does its Google ranking need to be improved?
Based on such requirements, the agency will decide what services to implement. These might include:
Online advertising
Website development
SEO based marketing
Blogging
Marketing automation
2. Choose an agency that caters to a specific industry
The digital marketing agency that you end up choosing must be specialized in working with clients within your industry. They need to understand the details of construction work and develop their marketing strategies accordingly. If they have dealt with other construction businesses in the past, then they know how to target potential customers and how to make a contractor's website stand out among competitors.
• Look at their portfolio before finalizing
The portfolio of work the marketing agency has done in the past can indicate a lot about them. It allows an understanding of whether they would be suitable to handle the business website or not.
3. Build a great website
Oftentimes, construction business owners turn up quite late to an agency to promote their business. They either have zero online presence or an outdated system. It is essential to work with a professional agency to identify what the website needs. They will help choose the right contractor for website design and develop an effective and attractive website.
Tip – Ensure that the agency develops a responsive web design that makes the site compatible with different devices.
4. Be clear about what you want in your website design
A contractor's website being online is one thing, it is another thing to create a clear and crisp design. Make sure the site and its elements reflect the services that are offered. Experienced website designers design websites that make it easy for users to navigate the website. Talk to your Contractor Marketing Agency about it. Remember to advertise every aspect of the construction business in clear words.
5. Price matters
Price is an important factor in all cases. Generally, marketing agencies work on a contractual basis. However, some work at an hourly rate. Ask about the price and see if it fits within your budget. Remember that marketing is an investment that will eventually boost the business.
Tip – Don't run after cheap prices as they might not be the same quality. Look for a reputable company that offers quality along at an affordable price.
Additionally, develop networking skills.
Networking is as important as marketing in today's world. The contractor should be connected to other big names in the industry. LinkedIn is a good source for that. This will allow acquiring big projects which will further add new customers. It is important to interact and post on other platforms as well.
What should be avoided when choosing an agency?
While the tips stated above explain what's best for a business with the help of a contractor advertising agency; there are a few pointers that should make a contractor turn around. One must choose the right agency for their business if success is desired. Listed below are several pointers that should be avoided:
Choosing an agency with a poor website
They do not believe in 100% ownership
Not entirely transparent
Don't ask any questions
Their website is not impressive
When searching for a marketing agency, their website must be visited and looked over.
How commendable is their web design?
How good is their content?
Is it mobile-friendly?
Did they use on-page SEO techniques?
If they fail to impress with their website, they will fail to impress customers as well.
Are there long, binding contracts with the agency?
Avoid companies that bind a contractor into long contracts and keep the website away from the business owner. Ensure that the chosen agency allows the owner full access to the site at any time.
Are they transparent?
It is essential to choose an agency that is transparent with everything. Remember to know exactly what services are being applied. If an entirely new contractor website design is being given, then don't be afraid to ask how it is being built. If an agency refuses to answer questions, then step away and find another one.
Do they ask questions?
Avoid choosing an agency that simply says 'yes' to everything proposed and does not ask anything. To strategize more effectively, they need to understand the business fully and as a result, ask relevant questions regarding the business. They need to ask at least six strategy questions for this purpose.
Selecting a good contractor marketing agency is essential for the survival and success of the business's website. One such agency is Search Engine Projects. They help build an online brand and find the right solution to the website's needs. With website reports generated periodically, this is a great solution for all construction business owners out there.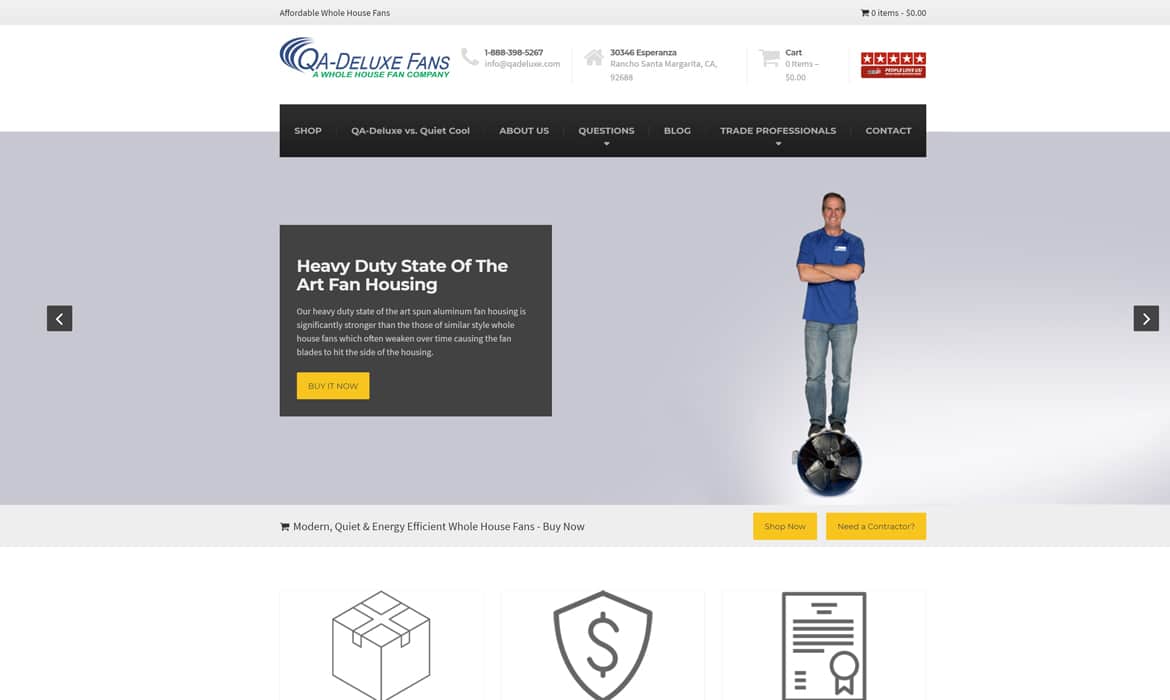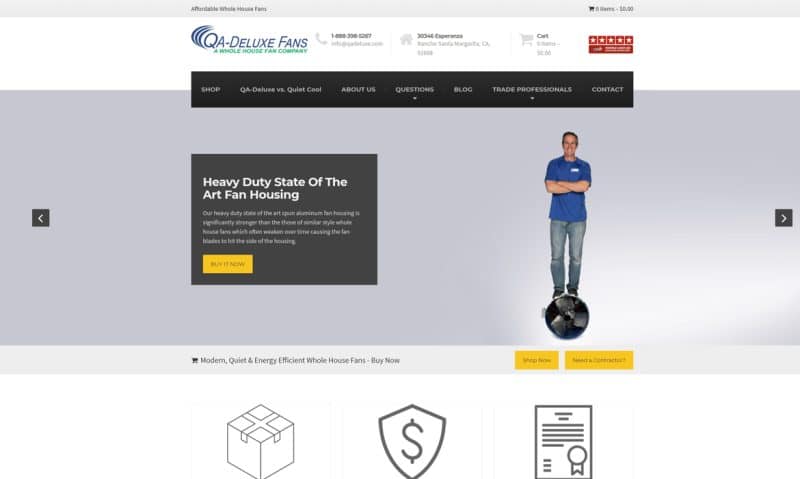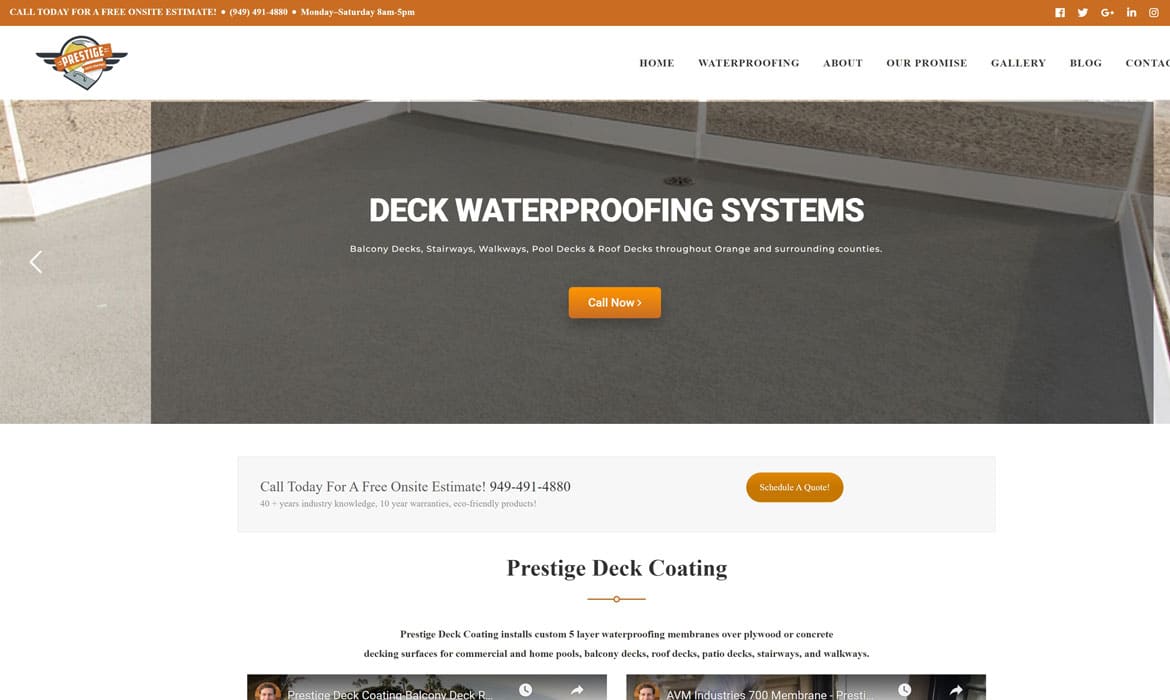 Why do Contractors Need Online Marketing Services?
Gone are the days when homeowners used traditional methods to look for contractors for home renovation and construction projects. Today, people are turning to social media, search engines, and other digital marketing channels to find the best contractors. As a contractor, you need to have a solid digital presence to leave a perfect first impression on your target audience.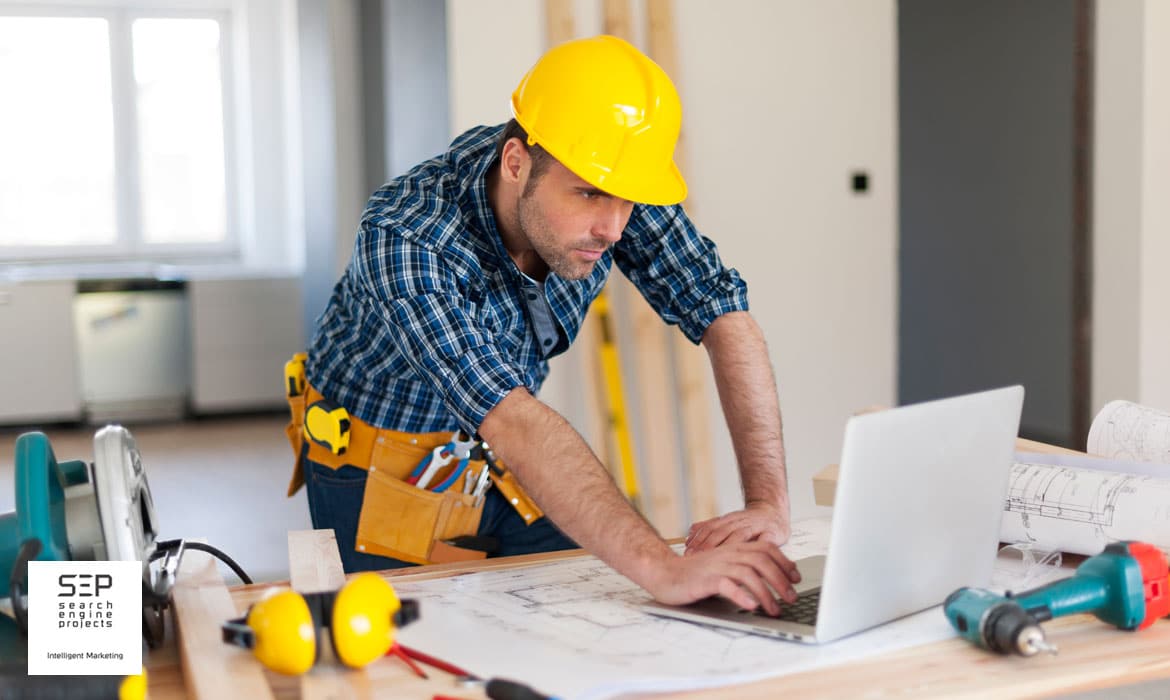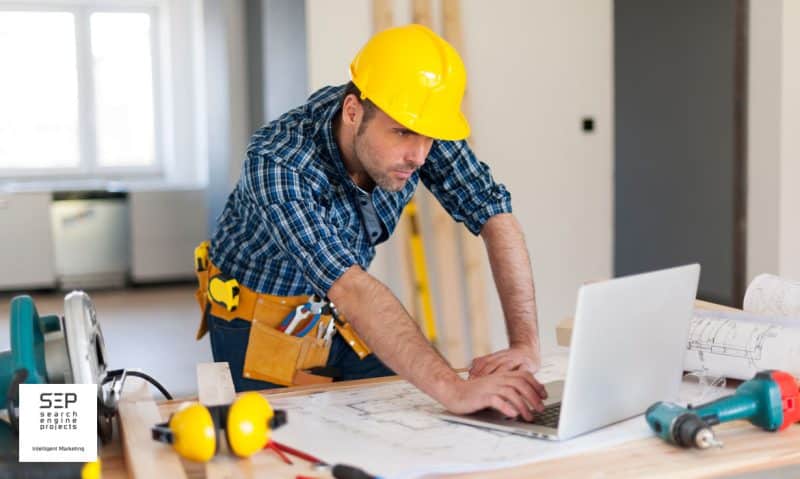 Digital marketing is not optional anymore, not for the builders and contractors especially. If you want to get discovered easily, it is important to put yourself in front of your target audience instead of waiting for them to find you with a traditional marketing approach. Traditional marketing is still popular, but it is not as effective as online marketing. Here, we will show you a few important reasons why contractors and builders need to work on their digital marketing campaigns. Let's take a look:
It Brings More Leads
Online marketing tools are designed to improve your website ranking. Build a website, hire a marketing expert, and focus on your SEO (search engine optimization). It is the easiest and most affordable way to bring organic traffic to your website and generate qualified leads. 
SEO is a keyword-driven technique that brings tons of traffic to your landing page, educates people about the services you offer, and shows them how you can help them with building and renovation projects. Your website works as the one-stop destination for those looking for experienced and trained contractors.
It Increases Your Credibility
Having a strong digital presence means you are perceived as a reputable and credible brand in the construction industry. You can use blogs, videos, infographics, and other informative content to solve your audiences' pain points. Blogging is the best way to attract the attention of your audience and keep them on your website for long. It also makes your brand look trustworthy. Plus, blogging regularly can boost your search engine ranking. 
Target Local Customers
Google My Business targets your local audience. It is free and easy to use. Contractors need to target their local audiences since it is easier to get the local jobs done efficiently. That's where Google My Business comes. It tells your audience more about your company, where you are located, operating hours, off days, which areas you serve, when is the right time to contact, and contact details. You could also put photos of your team, construction sites, and completed projects. You can mention your website name, business name, phone number, email, address, and other ways your customers can contact you.
It Builds Brand Awareness with Social Media
Houzz, Facebook, and Instagram are the best social media sites for contractors looking for remodeling and construction projects. Whether you work as a freelance contractor or looking for a full-time job in a construction company, social media is a powerful tool to show your qualifications and experience in this industry. 
LinkedIn, for example, can help you connect to construction firms looking for experienced employees. Upload photos of your past construction jobs, reviews of your satisfied customers, and mention your website in the bio to give your audience more information about your services. You could also run geo-targeted ads on social media to get your brand in front of those who are interested in remodeling and renovation services. 
Video marketing is an effective tool to increase your brand awareness. It sells your services to your customers by giving them a visual representation of what your brand is capable of doing. Upload your site's videos on YouTube or run the social media ads of your videos featuring the homes you have remodeled, construction jobs, and other similar work. 
It is Measurable
Another biggest advantage of digital marketing is that it is measurable. You can measure the results from each ad campaign and decide your advertising budget accordingly. For example, if you are using PPC ads or social media ads, you can collect information about how many people landed on your website from your ads (total impressions) and how many people converted into your leads. 
These stats can be measured for just about any digital marketing campaign. In fact, you could also measure how many leads turned into closed deals. If a construction company uses the traditional ad banners, posters, and flyers, they may get attention and leads, but there is no way they can know how their ads performed or which ad is generating the best result. 
By tracking the performances of your advertising campaigns, it is easier to set a budget for each marketing campaign. You know which ad is generating the best results and where you need to invest more time and money. In other words, digital marketing campaigns allow you to watch your customers go through the sales funnel and close a deal in real-time.
It Builds Brand Equity
For a vast majority of businesses, word-of-mouth marketing generates the biggest portion of sales and revenues.
The construction industry is not an exception. Digital marketing channels allow you to post customer reviews and testimonials to show your past work experience and credibility. It tells your prospects the number of jobs you have completed and total satisfied clients. The more positive reviews your business generates, the higher the number of leads you will generate, and the better the chances you will attract more customers.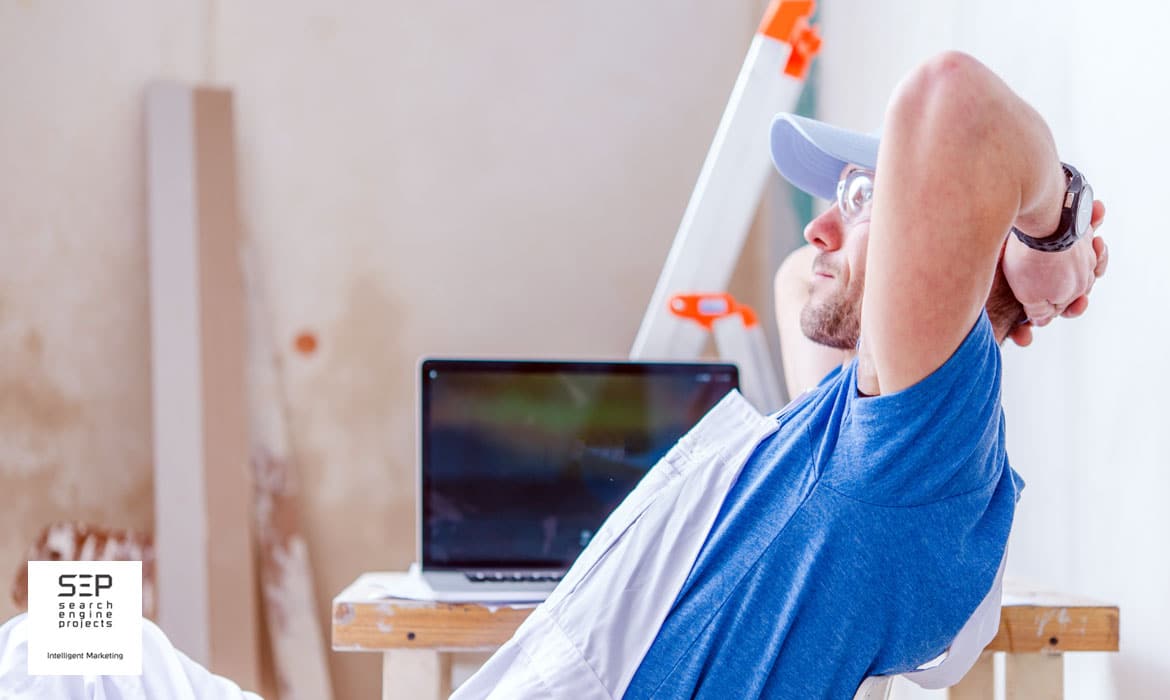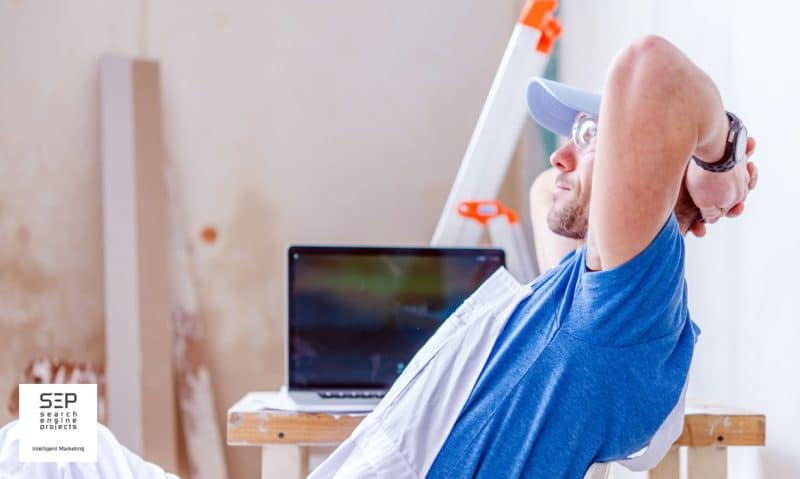 Always ask your clients to share their experience on Yelp, Facebook, Google, or your website once you have completed your job. Reviews increase your credibility and make you appear as a reputable contractor. Reviews posted on your website do not disappear, unlike traditional word-of-mouth referrals. They stay on the social channels and websites forever, thus bringing more and more leads to your business.
Conclusion
A digital presence is a must for every contractor, builder, and employee in a construction firm. Heighten your brand credibility by using the online marketing channel for your construction business. Attract more prospects, build their engagement, and convert them into your leads using the best digital marketing strategies.