Website analytics is the process of collecting information about web users and using that information for understanding their browsing behavior. All individuals running their websites should use website analytics to anticipate the future activities of the customers and also analyze the performance of their websites. With this information, they can use the right set of marketing strategies for attracting their target audience.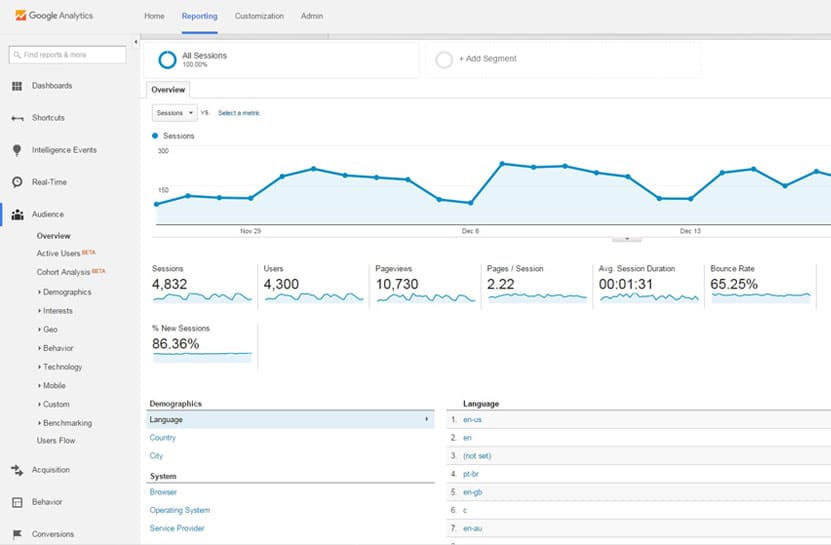 Website analytics is also effective when you have to discover why people are leaving your website so quickly. It is potentially important in case you want to fix a problem. When this issue is addressed, you can keep people on your website and generate more revenue from your website.
If you are looking for website analytics consulting services or you want to know how to make the most out of your website, here is some information that can prove useful:
Learn How People Are Accessing Your Website
This can be done by examining how people are accessing your site and what devices they are using so you can optimize your website accordingly. In case you find out that customers are using mobile devices more often for viewing your website, then make sure that your website is mobile-friendly or responsive.
Track Visitor Behavior
Are you looking for more sales, collecting more emails, filling out more forms or receiving more calls from visitors?
If your website content and "Call-to-Actions" are setup correctly, then you can increase the conversion. If you want to be sure that you are investing the marketing time and money in the right place, then you must know about your visitors' behavior. This will largely help you in understanding how to restructure your website and direct traffic to convert.
Understand Your Audience with Demographics Data
With website analytics, you can see people of what age and interest use your site, and which segment brings in a higher conversion rate. On the basis of the data gathered, you can easily create better criteria for targeting your audience and actually convert your website traffic into customers.
Find Out Where the Traffic is Coming From
When you set up your goals, it is easy to figure out how much of the current traffic is converting into customers. This information can be used for creating focused advertising campaigns according to the specific geographies. With this information, you can easily figure out what is the reason behind no conversion from a specific region. Then you can use discounts, special offers, and incentives for boosting your sales.
Learn About the Best Call-to-Action
With In-Page analytics, you can easily learn which "Call-to-Actions" brings the best results to your web pages. With Google Analytics, you can view visitors' behavior and see which links on the page get the most clicks.
When all this information is used in the right way, this will provide you with a better direction to target your audience with the best marketing strategies.
Do You Need Website Analytics Consulting or Services?
Contact Search Engine Projects to discuss the details. Visit our website or call us at 888-669-6961 and understand how to optimize your website and use the right marketing strategies.