Like any other business, plumbing has its share of challenges. One of the main problems is marketing. Typically, plumbers find it quite difficult to come up with new strategies and ideas for promoting their plumbing business. As such, they give up on it altogether and focus only on pleasing their customers.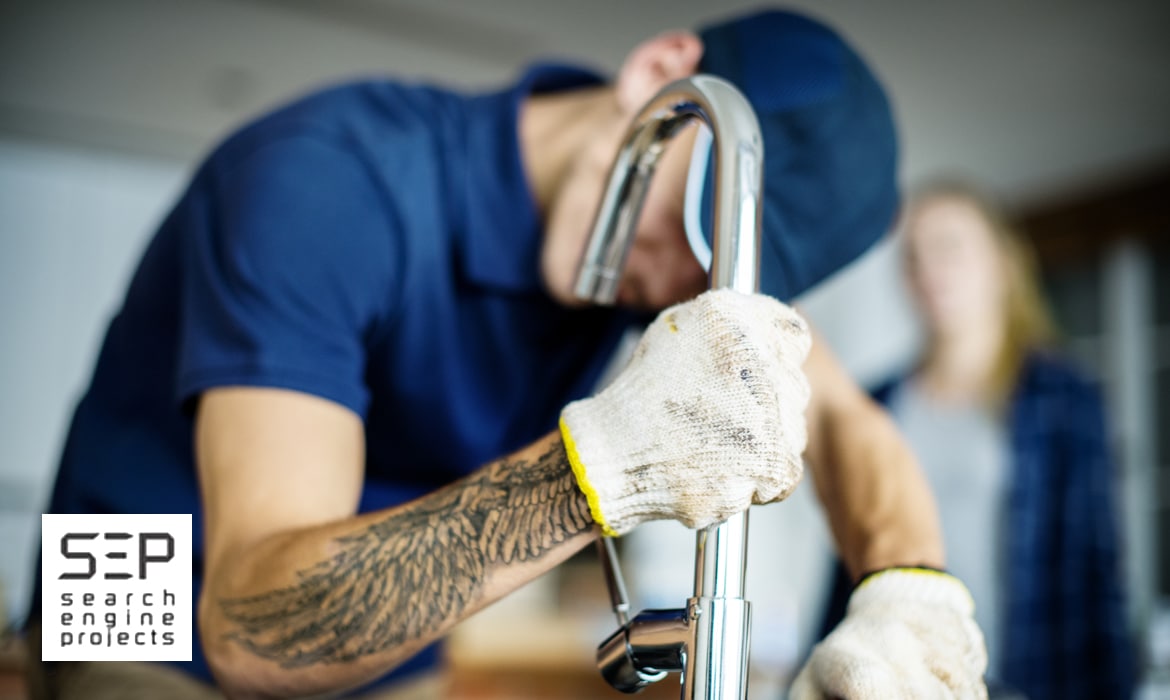 However, the importance of promoting your business as a plumber cannot be overemphasized. Contrary to popular belief, there are many ways through which you can make the world see and know you. The best part is that these strategies are not so over-the-top.
Asking yourself what is the best way to market your plumbing business is a great starting point. If you're serious about learning plumbing marketing plans to make your business skyrocket, these 20 plumber marketing ideas, tips, and strategies that work are just what you need.
1. Create a Website. Now is The Time!
We live in a great changing technological world. There is hardly any business or organization that cannot capitalize on the internet to advance their business. Creating a professional-looking website is a sure strategy for enhancing your visibility among those who need your service the most. The benefit of this is that it will make you come across to them as being more reliable. Just make sure your website is straightforward and organized so that customers can quickly access all the info they need at their fingertips.
2. SEO is Key
It is one thing to build a plumbing website and another to optimize it for search engines. Especially if you're operating in a single location, local SEO is critical for advertising your business. Many people make the mistake of associating SEO with keywords alone. This is not true. This concept is quite technical, which is why you should hire a Search Engine Optimization expert to help you with your website.
3. Make the Best of Social Media
Make your business accessible on social media and customers will find you quickly. Set up a professional Facebook page for your plumbing business. This will set you apart from all the rest of the crowd and will also increase your reliability in people's eyes. YouTube and Twitter will also prove useful, as well. These platforms have conversation-friendly characteristics, and you'll reach a large number of people through them.
4. List Your Business Online
Listing your business online and on local directories can give your plumbing business a slight boost in recognition. From Yelp and Angie's List to Better Business Bureau and LinkedIn, all these platforms will increase your awareness and help you draw more customers. An additional benefit of getting your business listed on these directories is that it will increase your rank and visibility on different search engines. This is because Google will locate multiple sources on which your company has been registered.
5. Try Paid Advertising
With a set budget, you can increase customer traffic and draw people to your plumbing website. This is the power of paid ads. The most exciting thing about this form of advertisement is that you're not charged until someone clicks on the ad and gets to your page. Sounds great!
6. Follow up on Your Customers
A customer who is interested in the service you provide can visit your site, but may not be fully convinced the first time to choose your services. What can you do in this situation to draw the potential clients back in? Do you have any follow up plans in place? Maybe all that people need is a little urge and push to do business with you. This is why creating a follow-up strategy can prove to be just what your plumbing business needs to gain and retain clients. Remember, consistency and patience are key when following-up with a customer
7. Take Advantage of Email Marketing
As you gather more and more customers, you must devise a means of keeping in touch with them. This is how to grow a plumbing business. One of the best ways to achieve this is through email marketing. When it comes to email marketing, irrelevant content can put people off. The content you email to your clients should not only be compelling, but also relevant.
8. Draw in Attention with an Impressive Slogan and Logo
In the world of business, packaging is everything. It is no different with the plumbing business. Everyone is drawn to a beautiful logo, but many plumbers fail to take advantage of this business promotional strategy. Many times, when customers read your slogan or see your logo they unintentionally start to see you as an excellent and reliable brand which they can patronize.
9. Signage, Posters, and Branding
Once your slogan and logo are ready, the world has to see it. As a starting point, assuming you have a form of transportation, you can use your business vehicle as advertising media. How do you do this? Let the slogan or logo be boldly inscribed on the rear of the car. This way, people get to see it as you drive around. Make sure your contact information is large and bold so it makes it easier for people to spot. You could also place your business's website as well to potentially garner more attention to your website. You could also use posters as well.
10. Join Forces With Another Business
If you think the advertising cost is too overwhelming for you, one tactic you can employ is to divide the cost with another company within the same market, like a builder. By doing this, all the top-notch printing and advertisement that you ordinarily wouldn't have been able to afford on your own will be shared between you and the other business. This idea works, and you should consider, especially if you can't bear the cost alone.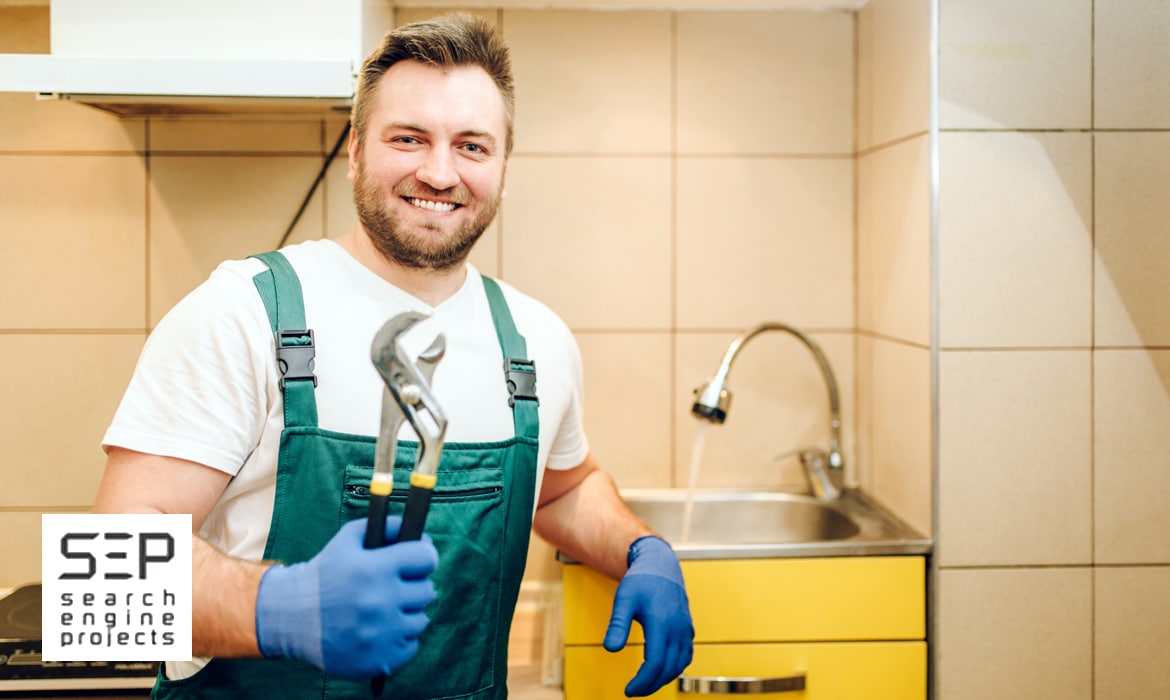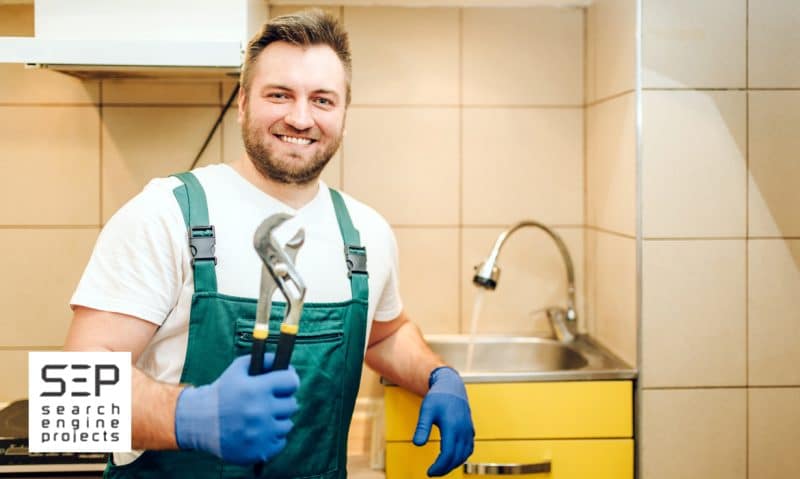 11. Place Promotions in Place Promotions in Community Business Publications
You can benefit a lot from placing coupons in the community business publications that marketing companies and youth organizations sell. This is another way to expose your business to more customers while taking advantage of their delivery system at the same time.
12. Start a Blog
A blog is always a plus to any company that already has an online presence. You can use blogs to share various things with your customers like updates, news, and other helpful information. As with every blog, a blog focusing on plumbing needs to have very engaging content. Every piece of content that you offer must resonate with your audience so that they keep coming back for more.
13. Make DIY Videos
People are interested in DIYs nowadays. So, why not maximize their use to your advantage? As a professional plumber, you can show your expertise through videos that you can link to your site. When people see these videos, they'll be drawn to your professionalism.
14. Live Streaming
Creating videos is a good strategy, but an even better idea is to do a live video stream. The advantage this has over simply recording and posting it on YouTube or your official page is that you can engage with your audience in real-time.
15. Join an HOA
Joining a homeowners association opens you up to many more opportunities for your plumbing business. You may find that they don't have a particular plumbing company servicing them. You can take advantage of this opening, network and recommend yourself to them. You'll be surprised at how much good this little step can do for your business.
16. Learn From Your Customers
As a business, the feedback of your customers is something you should seek out and learn from. Not everyone will offer their opinion automatically. So, why not ask them? Basically, ask if they are satisfied with the service and whether or not they have a comment. This will pass a message to your customers that their opinions are cherished.
17. Always Say Thank You
This may not sound like your typical marketing strategy, but it does go a long way. Appreciate those who patronize you by sending them a thank you message via email. Everyone loves being appreciated. It will not only keep your customers coming back, but will also encourage them to tell their friends about your business.
18. Referral Discounts
Want to generate more leads? Try referral discounts. The best referral program should offer benefits to both the person who referred and the person that has been referred to. Discounts will serve as an incentive for people to demand your service.
19. Support a Good Cause
Be it a charity group or any other cause, make sure to get yourself involved in supporting your community in whatever way that you can. No matter how little, your customers will be happy that you care to do something for them.
20. A Good Reputation Goes a Long Way
People always remember you for the fantastic service that you've rendered to them. This is why building a good reputation should be one of your topmost goals as a plumber. When you've effectively built a good reputation, you'll get good reviews, and people will confidently recommend you to others.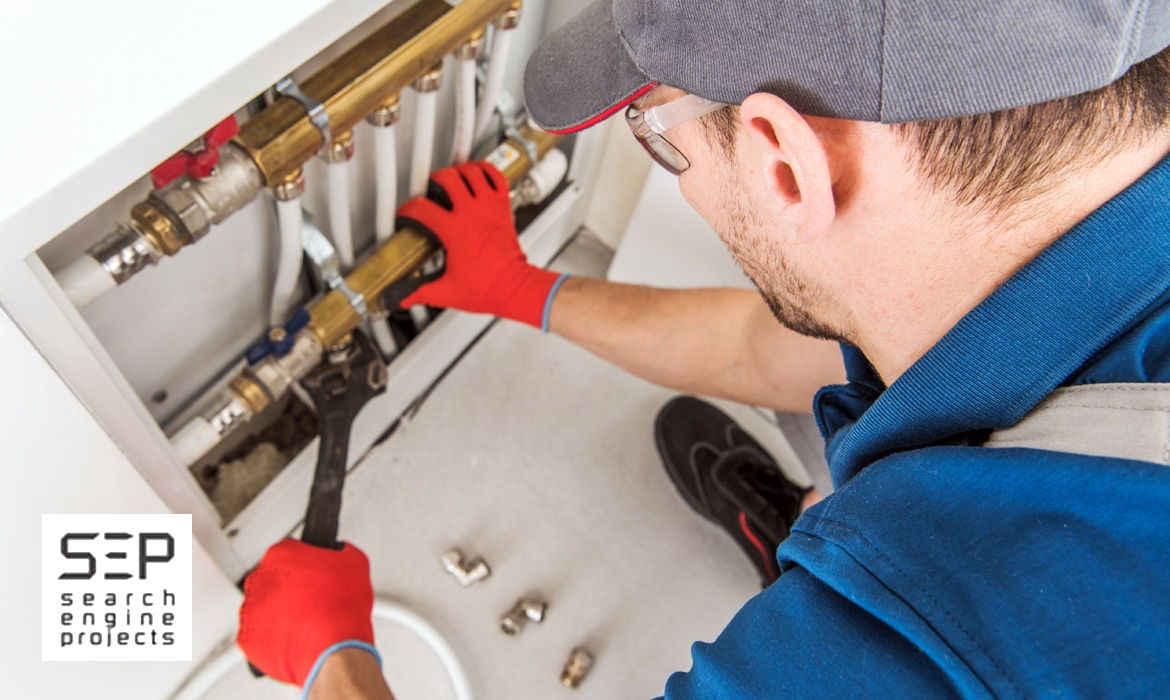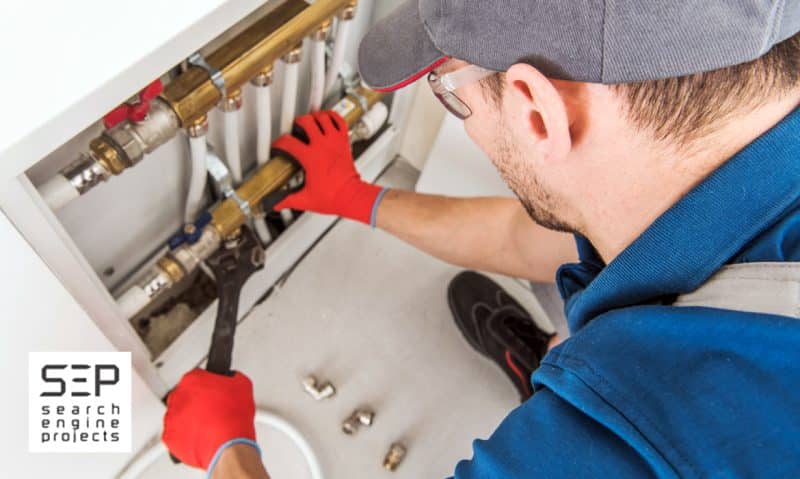 Among the tips listed, there are a few you can handle all by yourself and some that require the intervention of plumbing marketing experts. Growing your plumbing business is hard work. Why not let an intelligent marketing firm like Search Engine Projects do the hard work for you? Take a step towards growing your plumbing business today. Call Search Engine Projects today and let's talk business.