Recent Projects We've Completed For Our Clients
Law Firm Marketing
Shawn Nejad
2022-08-25T06:28:41-07:00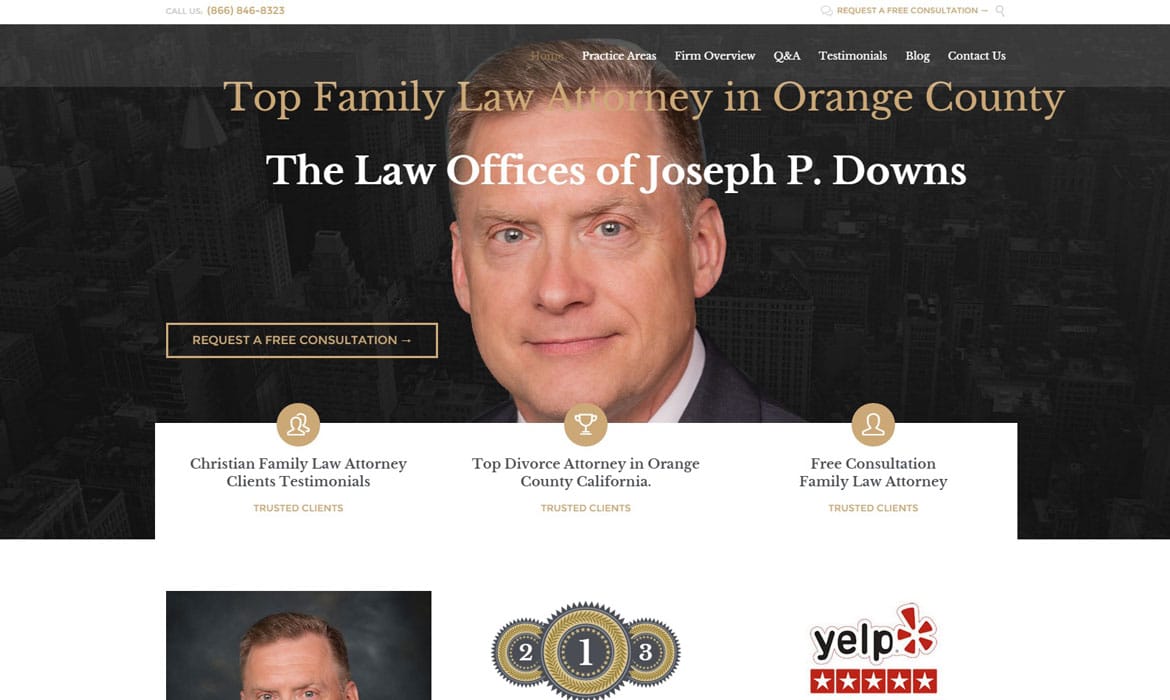 Top Internet Marketing Firm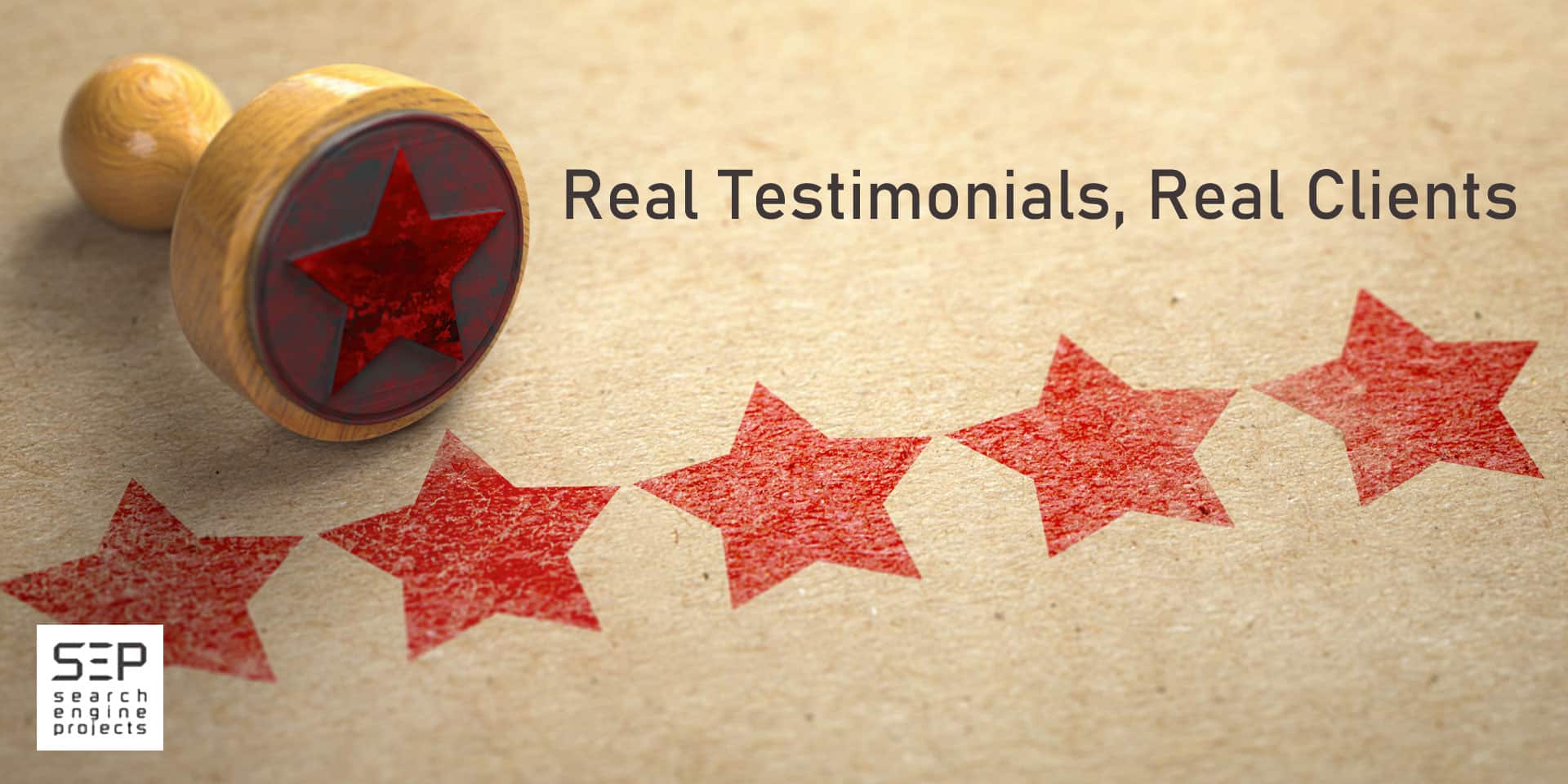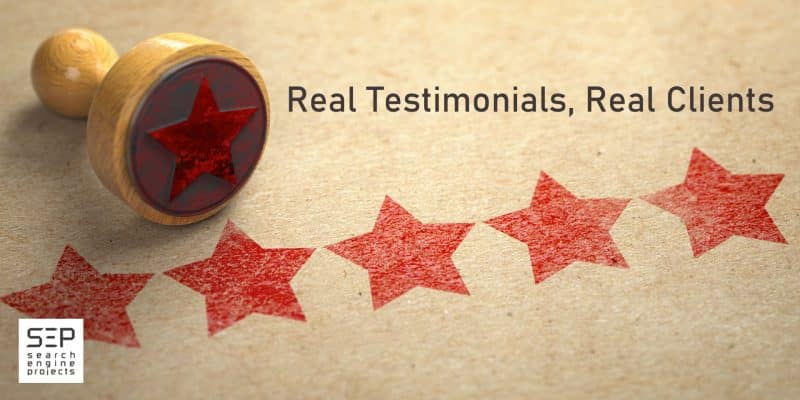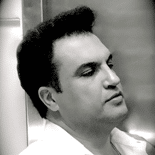 Search Engine Projects (SEP) taught me that it didn't matter how amazing my website is if no one can find it. This was a huge eye-opener for me. Search Engine Projects (SEP) has great customer service and knowledgeable staff that work tirelessly to optimize every aspect of my dental marketing strategy.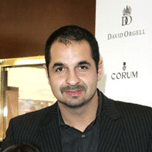 Search Engine Projects (SEP) is a turn-key solution. They built our website and positioned the new website in major search engines for high competitive keywords. Our online sales have jumped by 150% compared to last year in the first three months.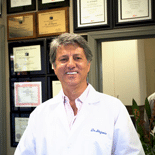 Thanks to Search Engine Projects, my office receives new dental patients on a regular basis. We receive many new phone calls from local communities. Working with Search Engine Projects was one of the best decisions I ever made.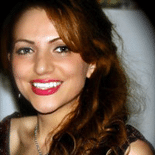 My art school business was thriving every year since I worked with Search Engine Projects. They provided quality services for my business, consulting, website design, and website optimization. Their actions amazingly improved my business revenue.
New Sales, New Clients, New Calls: Our Proven Process Produces Results
1. COMMUNICATION
We work with you from the beginning and we will listen and understand your business model.
2. PLANNING
We define a success plan from start to finish for website design, Search Engine Optimization, and social media marketing.
3. IMPLEMENTATION
We build the new website(s), position your website(s) on search engines, and make sure the model is working.
4. DEPTH TESTING
We follow the website usability standard and check all the content, codes, and images to make sure everything is functioning correctly.
5. DELIVERY
We are delivering projects on-time and based on the agreed price; high-quality projects that match our standards.
How a Digital Marketing Company Can Transform Your Business
Why Choose Search Engine Projects For Your Digital Marketing?
Having a Hard Time Finding the Right Digital Marketing Agency to Work for Your Business?
We assume the goal for you is to be a partner with the best digital marketing agency that you can afford. We worked hard to position our company as one of the top digital marketing firms of choice. Why choose us over other digital marketing agencies?
Getting it Right the First Time
Partnering with a digital marketing company is usually long-term. All too often, we hear stories of clients who got stuck in a relationship with companies whose efforts have little to no effect on their business's bottom line.
After spending time, energy, money, and other valuable resources with little or no Return on Investment (ROI), they are left with no choice but to terminate the relationship. That doesn't have to be your story. You can avoid the pain and the loss that comes with hiring an unskilled internet marketing agency to handle your digital marketing.
Search Engine Projects is not the only top digital marketing agency in the market. If you choose to do business with us or with any other digital marketing company, always make sure to do your research first. Avoid the pain that comes without validating the skill set of the company you are partnering with.
Being detailed in your selection process significantly reduces the possibility of making a poor decision. However, even what you thought to be your best investigative efforts doesn't eliminate the possibility of being wrong.
If working with other digital marketing agencies doesn't show obvious signs of growth in your business after three months, leave the agency. That way, you would have cut your losses other than letting it run. Some businesses get stuck in this kind of problem for up to two years maybe even more for others.
At Search Engine Projects, We Get It Right the First Time.
Who We Are
We are looking to help you solve all the digital marketing concerns and issues you have. We do not believe in hope in business, rather we check the data and numbers and make a decision based on the facts. Here's a closer look at who we are and why we are a great choice for your business.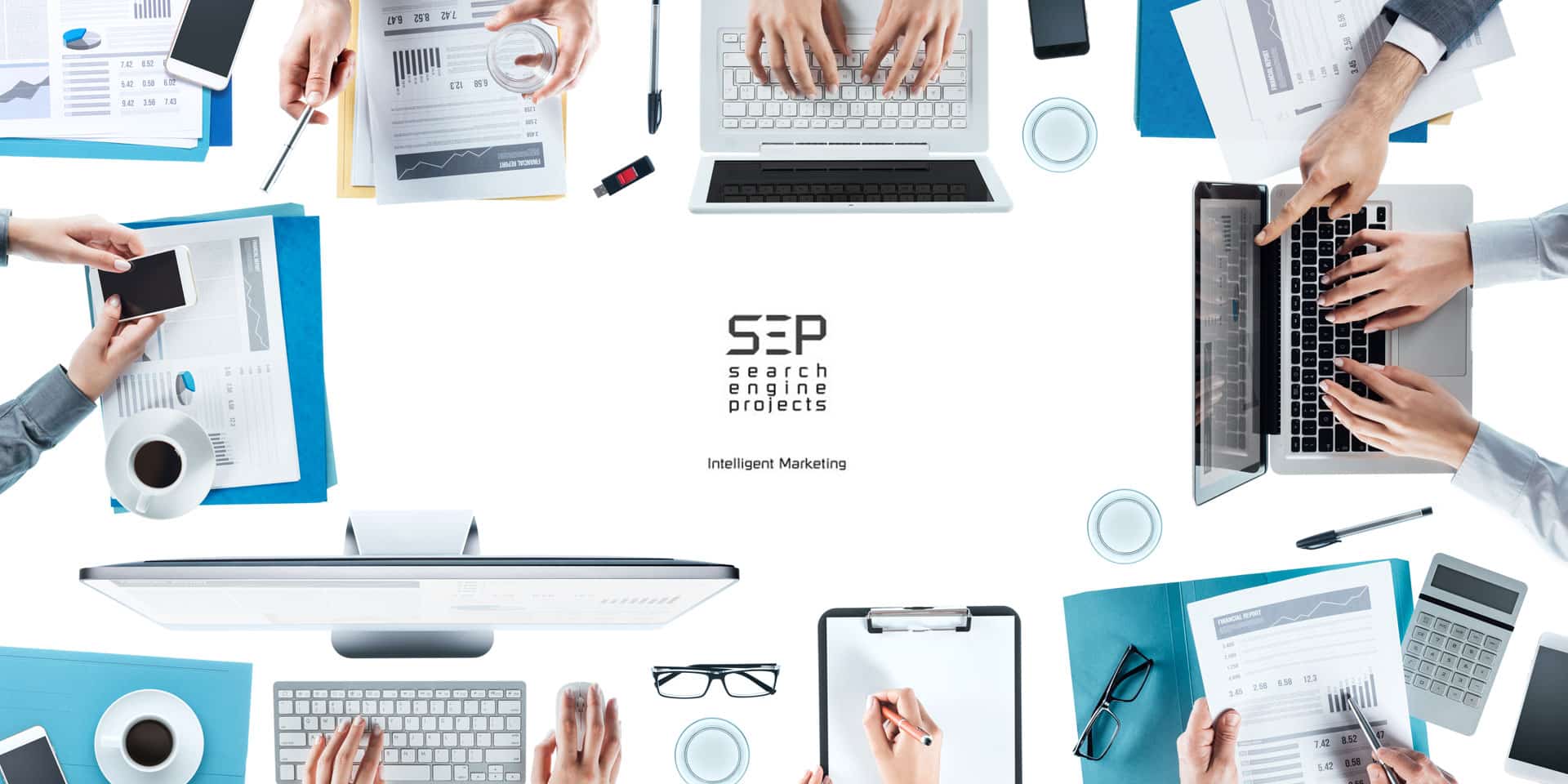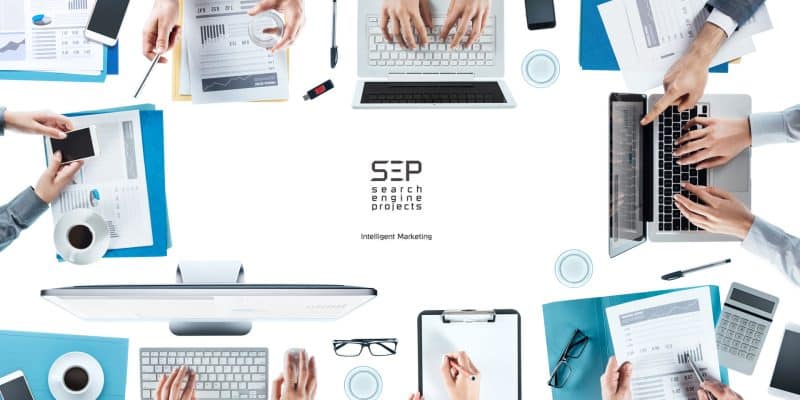 1. We are a Full-Fledged Digital Marketing Company
At SEP we offer marketing services for many small to large businesses! Some companies and most freelancers specialize in smaller niche markets, but not us. We offer website design, website usability, web analytics services, social media marketing, Pay Per Click management, search engine optimization (SEO), and search engine marketing (SEM).
Our experience in digital marketing includes certifications from main search engines such as Google and Bing ensure the quality of the work we deliver. We are constantly upgrading our skills to serve our clients with better results.
2. We Have Experience Across Several Industries
Our specialty is not in a single industry. To mention a few, we've worked with clients in law firms, the cosmetics industry, jewelry, plastic surgeons, plumbers, franchisees, and many B2B companies. We are confident in our abilities to deliver the best marketing solutions regardless of your industry.
3. We Have a Reputation for Doing Great Work
You should not take our word for it. If you don't find our words convincing enough, check what our previous clients are saying on our website and Yelp reviews. At the end of the day, a third-party review should be more convenient.
Before choosing your digital marketing company, look at what their previous clients are saying about them. You'll find this information on third-party review sites such as Yelp, Google, and Glassdoor. In this industry previous success is often an indication that a company will continue to produce the right results.
4. Culture of Open, Honest, and Patient Communication
The clarity of communication of a digital marketing company is one factor you should consider the most. This becomes more necessary if you're not tech-savvy. The whole point of hiring a digital marketing company is to take the heavy lifting off of you.  You need to work with a group that would be patient in explaining the technical jargon that you need to understand as relates to your business marketing and growth.
Remember that it's a long-term relationship. Ensure that beyond the claims of professionalism, the company is made up of people whose persona and values match yours- people you will be happy to work with five to ten years in the future.
For us at SEP, there's no greater proof of our commitment to client satisfaction through open-ended conversation, than the diversity of the industries of our clientele. Our clients aren't always techies. Nonetheless, we have consistently provided solutions that helped grow their business.
5. Fees – Working with a Lean Budget
We believe working with the right digital marketing company shouldn't mean breaking the bank. Nevertheless, you should know that you get what you pay for. One way to get the worst of digital marketing services is to search for the cheapest service provider. More often than not, hiring the cheapest solution turns out to be a regrettable decision.
What specific service do you need right now? Whether it's the best PPC management company or a Google AdWords marketing firm or simply an SEO Agency, you're faced with several options. We are confident enough in our services to ask you to compare ours with other companies out there.
You should have an answer to the following questions:
What do you want? What are your expectations of the agency? If you know what you're looking for, it'll be easier to find it.
Who is your target customer?
What are their pain points?
What is your service offering?
Why should your target customer buy from you?
You should also look for the following from the right digital marketing.
Who may be offering it? Make a list of companies around you who have their expertise in this field. Leverage your connections here. Take recommendations from friends and other business owners you may know.
What's their experience? Have they executed projects for businesses in your particular industry or not? What is it about them that suggests that they will do great work?
What are their previous clients saying about them? Reviews are a powerful way to check the credibility of online businesses. Most if not all reviews have a few bad cases. Don't look for a company with no history of friction. Instead, look at how they responded to customer complaints. A company that responds warmly to harsh customer words might be superior to one that doesn't have any bad feedback at all.
Are they a local agency? Yes! You could get great service from anywhere in the world. But if you value relating with people on a more humane level, then you should consider a digital agency near you.
Schedule a Consultation. At this stage, you should have only a handful of companies that you are still considering. At the consultation desk, you share with them your goals and expectations, they respond by sharing strategies that would be deployed in reaching them.
It is at this stage also that you agree on the rules of disengagement. Like a prenuptial agreement, the best time is when your relationship is at its sweet spot: free from pain and hurt.
Finally
In choosing your digital marketing firm, ensure that you spend enough time and research before choosing the right agency. If you pay careful attention, there's no reason why you should fall victim to scams.
You should consider us as a reputable digital marketing company. Our team at Search Engine Projects (SEP) has a proven track record of helping businesses achieve their digital marketing goals. Contact us today, you'll be glad you did!