OUR MISSION IS TO IMPROVE THE NUMBER AND QUALITY OF YOUR CLIENTS

At Search Engine Projects, our mission is to provide the most value for our clients through our professional website optimization services, customer service and search engine rankings. We help our clients increase their revenue by using targeted online marketing.
We Deliver What We Promise, We Promise What We Deliver
The Right Tools. The Right Solution.
We find the right tools for your problems. We build turnkey solutions that work.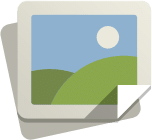 Fact-Finding
We listen, We record, We measure
Understanding the problems
We investigate about your business model by asking questions, evaluating the facts, and checking competing websites.

Solution Options
Our intuitive options allow you to quickly get the right results that work
We Build, We Test, We Evaluate
We deliver proper solutions on time and budget. We are 100% here to support our clients.

Reporting
We deliver website position reports and phone call reports
We provide reports that make sense
We help you measure your online marketing success. We provide reports to help you make the right decisions about your business.
We Are Global And Have Helped Clients Worldwide.
We Thrive Ourselves On Creativity, Intuition & Determination.
Search Engine Projects team are here to help you achieve your online marketing goals.
We Are Creative
We build websites that work for your business, new calls and clients every day.
We Have Intuition
We work with you to offer value, SEO, Social Media Marketing, Web Usability, and Website Development a few of our skills.
We Are Determined
We deliver what we promise on time and on budget. Work with us to see the results.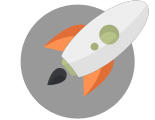 We're Here To Help Your Business Fly Out!
Through Teamwork, Innovation & Sheer Determination